With the Facebook traffic flood receded, publishers look to smaller traffic sources
December 19, 2019 • 5 min read
•
•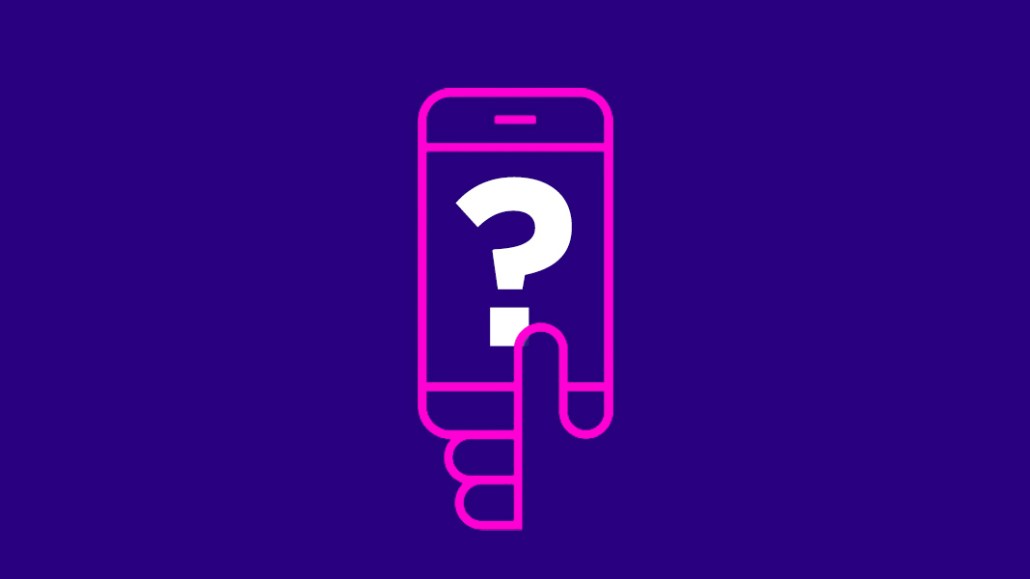 This November, Inquisitr CEO Dominick Miserandino noticed that TopBuzz News, the news aggregator app from ByteDance, the same company behind wildly popular short-form video app TikTok, was its No. 1 referral source, driving 23% of traffic, topping Facebook and Google. At the same time last year, TopBuzz was only driving 0.14% of traffic.
Inquisitr isn't the only publisher seeing more of its traffic being driven from mobile news aggregators like TopBuzz, News Break, Flipboard and SmartNews, all of which have emerged as quietly potent traffic drivers for some publishers. The days of simply relying on traffic from Google or Facebook are long gone and smart publishers are proactively diversifying their traffic sources.
"There's always something new when it comes to the platforms," Miserandino said. "The Google universe has a gazillion people a month. You won't ever get 100% of that pie, so where are the other places where you can get a bigger piece?"
At DoYouRemember.com, Neal Parker, director of operations, has seen increased traffic coming from Particle's News Break and TopBuzz within the past year. In the last 45 days, traffic from News Break is up nearly 121% and up 5.4% via TopBuzz. Comparing the period between August and December of 2019 to the same period last year, traffic from News Break alone has increased by 6,000%.
For Mansueto Ventures, the publisher behind Inc. and Fast Company, Flipboard and SmartNews have become significant referral sources for both titles, said Allison Fass, vp of digital growth. Fass said, "Flipboard was the first or second individual referrer to Inc.com in seven out of 11 months so far this year." Fass said that a year ago, more than half of FastCompany.com's traffic came from search. This November, more than 1 million U.S. visit cam from three different sources and every month this year, seven different sites drove more than 200,00 visits in the U.S.
Taste of Home from Trusted media Brands has seen a 793% increase of traffic from June to November from Flipboard and an 80% increase of traffic from September to November from SmartNews.
One reason why aggregators might be driving more traffic is that there's been more adoption of them. Within the last year alone, TopBuzz has been downloaded worldwide 4.9 million times (2.1 million times in the U.S.), according to Sensor Tower. SmartNews has been downloaded 13.2 million times worldwide (4.2 million times in the U.S.) and Flipboard has been downloaded 5.1 million times (540,000 times in the U.S.).
According to publishing analytics firms Parse.ly and Chartbeat, aggregators like TopBuzz News, News Break and SmartNews have become some of the top referrers within their respective networks.
"The fastest type of growing traffic is coming from those new aggregators," said Jill Nicholson, Chartbeat senior director of customer education. "It' like a new type of traffic. Going beyond search and social, this mobile aggregator traffic is driving visits to news sites."
Kelsey Arendt, senior market analyst for Parse.ly, said the incredible rates of growth seen among some aggregators like TopBuzz or its Chinese-language version, Toutiao, and SmartNews, is partly driven by the fact that they simply have "a lot of room to grow" and more mature platforms "are developing predictable platforms. She added, "Headline-making stats for these platforms signal new market growth, the result of the company's investments, marketing, and PR."
The level of engagement in audience being directed to sites from these aggregators is promising for publishers.
Fass said Flipboard readers are among her brand's most engaged, with a large percentage returning to Inc.com five or more times per month.
Parker said the bounce rate from News Break was 74% and that the average session duration time is almost a minute. "Not bad for mobile and AMP traffic," he said.
Some aggregators, like SmartNews, are also encouraging publishers to work with them directly in order to diversify their traffic sources even more, without compromising on the quality of their content.
Smart News vp of content, Rich Jaroslovsky, said, "I don't want a publisher to twist themselves into a pretzel because they think it will do well on our platform or others' platforms. It's our job as aggregators to identify the best content they're producing and help them get a bigger audience." In some cases, SmartNews is even paying some publishers to license their content on SmartView First.
Both Miserandino and Fass said they have working relationships with a number of aggregators, and will alert them about certain articles they'd want to be featured. The best articles, they said, are those that have broad appeal to a wide range of audiences and have "clicky, but not clickbaity, headlines," Fass added.
Parker said that while he's had luck working with News Break, working with TopBuzz has been more challenging. That maybe because ByteDance's investment in the app seems to have waned dramatically. A source close to the company said that reports of ByteDance wanting to offload TopBuzz are accurate and that it may likely be sold off as ByteDance invests more in apps, like TikTok, that are more rooted in entertainment, like its newest app, Resso, a music service being piloted in India and Indonesia.
For publishers, being vigilant about diversifying traffic sources is the new normal.
"The growth can't be ignored," Nicholson said. "It's been shocking to watch some of the growth of these aggregators and it's definitely worth exploring, but with the caveat that the Top Buzz of today may not be the same if the ownership is changing."
"Diversity had to be a priority," said Parker. "You need to have enough traffic sources that are reliable enough where if one goes down, you don't have to cut staff or start freaking out. For us, going from a Facebook publisher and mainly having just one source of traffic to now having so many, it's like breathing room for us."
https://digiday.com/?p=354876
October 2, 2023 • 1 min read
•
•
The publishers who attended DPS were focused on the potential upsides of applying the technology to their operations while guarding against the downsides.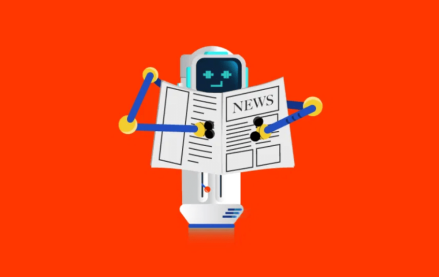 October 2, 2023 • 4 min read
•
•
Now that ChatGPT users can surf the internet for information, some publishers are reconsidering the weight of the issue.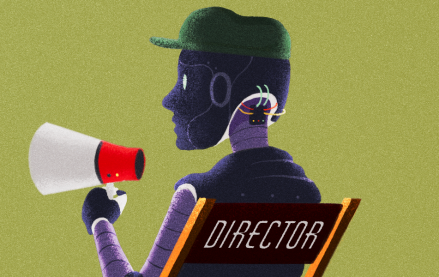 October 2, 2023 • 5 min read
•
•
As Meta makes celebrity-like chatbots, ChatGPT learned to "hear," "see" and "speak" while Spotify is piloting AI-translated podcasts.