Facebook loses steam, Vice gets sold: Bold calls for 2018
January 5, 2018 • 8 min read
•
•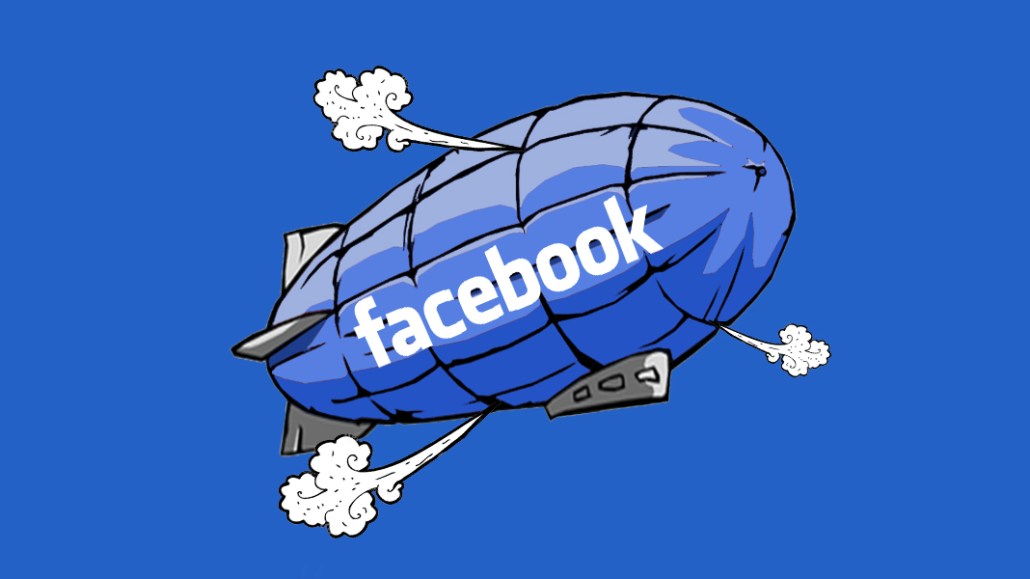 This content appears in the latest issue of Digiday magazine, a quarterly publication that is part of Digiday+. Members of Digiday+ get access to exclusive content, original research and member events throughout the year. Learn more here.
After a turbulent 2017 for media and marketing, 2018 looks to be one where publishers face up to lowered expectations and reckon with platform disappointments. Here are some bold predictions that could play out in the year ahead:
Facebook loses steam
Publishers have spent much of the last three years being pummeled by Facebook. First, Facebook kept tweaking its algorithm, causing traffic to careen. Then, it gave publishers a head fake with live video. Finally, it rolled out Instant Articles and gave it ambivalent support. All the while, Facebook kept eating the digital ad market, with even Jonah Peretti, BuzzFeed's CEO and Facebook biggest booster among top publishing execs, grousing Facebook needed to share more revenue.
Yet in 2017, Facebook showed its vulnerabilities, soft spots that will continue to pose a problem for the Silicon Valley giant. Nobody expects Facebook to go into a death spiral anytime soon, but markets tend to correct themselves when they become imbalanced — and 2017 made clear the digital media market is severely imbalanced. Expect 2018 to be a year of trials and tribulations for Facebook, as it finds itself under attack on varied fronts, from legislators incensed over its role in election meddling to power-hungry regulators in Europe to advertisers who are demanding more accountability for the billions they pour into Facebook's coffers.
Facebook's biggest weakness that will be exploited in 2018 is its sheer scale. The reason Russian propagandists were able to infiltrate Facebook's ad system is that it is built for scale, not review. Facebook has already been in the preposterous position, which it has since walked back, of telling advertisers that Facebook ads will change hearts and minds while Mark Zuckerberg claimed Facebook posts and ads couldn't have swayed an election. The sheer scale of Facebook makes it vulnerable to infiltrations, which have continued in other countries.
The result is going to be a major political battle. Politicians are going to remind Zuckerberg he once called Facebook a "utility" in its early days. Lawyers eventually told the then-callow CEO to quit it lest governments get ideas. Now, governments will seize on that notion, since utilities are regulated for the common good.
Scale will also work against Facebook as advertisers scrutinize more closely just where their ads are running and to what effect. The drumbeat of measurement errors Facebook experienced in 2017 are bound to continue as it looks to operate a massive ad platform with some degree of precision. Publishers are also finding their voice on these issues, aggressively pressing the issue that Facebook needs to be treated like a media company and held responsible legally as one. It's one issue The New York Times and The Wall Street Journal can agree on.
None of this should cause anyone to rush to short Facebook shares. In the near term, Facebook's position is nearly impregnable, but 2018 will at least bloody the giant. — Brian Morrissey

Vice gets sold
When Vice Media received a $450 million investment from private equity firm TPG, which valued the digital media company at $5.7 billion, Vice CEO Shane Smith told CNBC the company was considering going public. The new funds would allow Vice to build subscription businesses, increase spending on TV and mobile video production operations and create other opportunities for revenue that would make the company look sexier if it went public, Smith said.
Trouble is, the TPG funding came a year after Smith himself was talking about a potential sale to Disney, which has invested $400 million into Vice (across two funding rounds) but did not participate in the TPG round. With the TPG investment, many industry insiders said a potential sale to Disney was no longer on the table.
Still, Vice's best option for an exit remains a sale. With a $5.7 billion valuation — which is more than the $4 billion each Disney paid for Lucasfilm and Marvel — Vice faces a steep climb to prove that its business — which is almost entirely reliant on advertising revenue — is worth all of that money. "You have to be comfortable with the future of ad-supported media, which people are increasingly not, and you have to be comfortable with the staying power of the brand, which Vice probably has," says one banker. "I'm impressed by what they've built, but is it worth the risk? I'm not sure."
But traditional TV giants are still struggling to adapt digitally, and as they look for upstarts to help them do so, they're likely to look to Vice, which continues to be seen by many as one of the few reliably relevant digital media brands. (Of course, with Vice now mired in its own sexual-misconduct controversy, would-be buyers might be even  more hesitant to consider a purchase.) — Sahil Patel
Go90 shuts down
It's not been an easy road for Go90, the short-form video streaming platform launched by Verizon in 2015. Verizon has spent hundreds of millions on the product, including commissioning original series and video libraries from digital and traditional media companies, to get people to watch. But there's scant evidence that people have adopted the service — or even know that it exists. Verizon has already cut back spending and focused its content strategy, and it might pull the plug entirely on Go90 in 2018.
Ultimately, the issue is not whether Verizon spent enough money on content for Go90 or even properly marketed the streaming platform. Go90 has been trying to become a premium platform for the best of web video — which, as recent failures such as Vessel and Watchable show, consumers aren't actually demanding.
Verizon maintains that it's still committed to the platform, but several of its content partners express doubts about whether Go90 will be around in a few years. Video sellers say Go90 is spending less on original content as it tries to chart its next steps under ex-Hulu and Vessel exec Richard Tom. One partner says he believes Go90 will eventually become its own channel on Verizon's upcoming internet TV service, which itself has been delayed.
In the end, Verizon remains committed to building a video business, but that doesn't mean Go90 will be the way it does that. — Sahil Patel
Facebook's Watch fails
Facebook is reportedly willing to spend up to $1 billion on content as it tries to lure users to Watch, its new section for live sports and hundreds of video shows from digital publishers, TV networks and other video creators. But according to multiple original content partners, Facebook's first round of shows has not moved the needle among users or advertisers, and the company is already going back to the drawing board.
Building a YouTube-like user experience inside Facebook was always going to be a gargantuan task. People have long grown accustomed to going to YouTube to watch videos, but that's not the case on Facebook, no matter how much the company is willing to fund and boost video content through its algorithm.
Facebook might be willing to spend money beyond 2018 to make Watch work, but the company has already said that eventually, it wanted to fund shows through advertising. So far, its mid-roll ads have brought in scant revenue for Facebook and the shows' creators. It's unlikely that in 12 months Facebook engineers such a dramatic turnaround that it truly competes with YouTube where it hurts: watch time. Facebook's greatest contribution to the digital video ecosystem might be the silent news-feed video format, not shows. — Sahil Patel
Google kills Adblock Plus
Google's relationship with Adblock Plus is complicated. On one hand, the tech giant pays to have its ads whitelisted. On the other, Google is on a crusade to clean up the ecosystem: It's a founding member of the Coalition for Better Ads; it launched its own ad-blocking program, Funding Choices; and it's about to roll out ad filters in its Chrome browser.
In 2018, Google will finally move to marginalize ABP, winning friends in the publishing industry that still views ABP as a shakedown scheme and establishing Google as the main arbiter of how digital advertising balances the user experience with monetization. The question isn't whether the two can coexist, but how much longer Google will let it.
Earlier this year, Google reportedly found that 0.5 percent of sites in North America and Europe (amounting to thousands of sites) violated the tech company's standards of acceptable ads, which are based on guidelines from the Coalition for Better Ads. After issuing warnings, Google said 25 percent of the offending sites are looking to improve. A Chrome ad filter is a warning for sites that motivate people to block ads to clean up their act, Google claims.
Once Google figures out how to deal with ad blocking on its own, it won't need to pay ABP to do it. Losing Google as a customer would hobble ABP. That might cause a lot of publishers to rejoice — until they consider that it means Google is setting even more of the terms online. — Lucinda Southern
https://digiday.com/?p=269840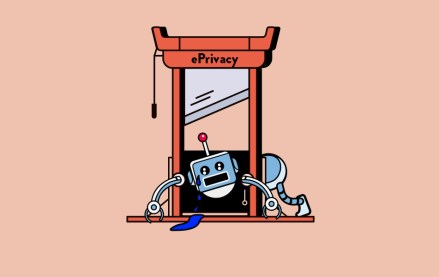 September 29, 2023 • 5 min read
•
•
Publishers are unsure if blocking AI web crawlers is enough to protect their content from being scraped and used to feed AI tools and systems.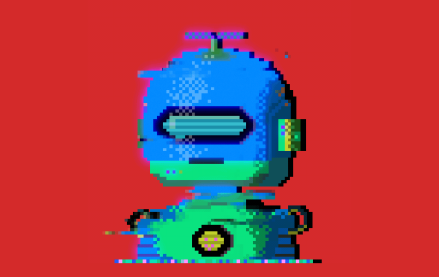 September 29, 2023 • 6 min read
•
•
New features include a new chatbot called MetaAI, Bing search integration, new AI image tools, and dozens of celebrity characters.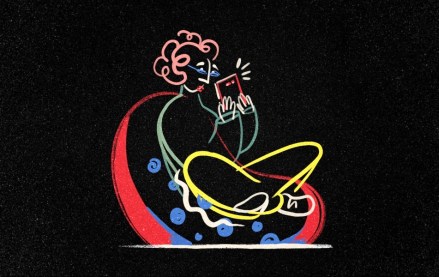 September 28, 2023 • 3 min read
•
•
The Financial Times has launched another lower-priced, subscription-based mobile app product a year after the debut of FT Edit to reach international readers.