Facebook food channel Twisted is launching a pop-up bar with social-inspired cocktails
September 27, 2018 • 3 min read
Twisted started as a Facebook food channel, but now it's delving further into offline experiences with the launch of a pop-up bar in October that will feature around 14 cocktails based on top-performing Facebook recipe videos.
This comes after the company launched a food-delivery service last year, Twisted London. A second site is set to launch in London's Kings Cross early next year, and the second edition of a Twisted cookbook is due in spring 2019.
The Twisted Facebook channel had some 137 million Facebook views in August and 8.6 million views for its cocktail channel, Twisted Bar, per Tubular Labs. But wringing money out of Facebook video views is still a work in progress.
The offline business is small for now, but Twisted parent company Jungle Creations has ambitions to grow it, with plans to add eight more delivery service sites in London by the end of 2019. Jungle Creations is forecast to make £18 million ($23.7 million) this year through a combination of branded content, transactions and platform revenue. Twisted London and the bar will contribute under £2 million ($2.6 million), said Jamie Bolding, CEO of Jungle Creations.
"The primary focus is interacting with our audience away from the online experience," said Bolding. "These chains aren't going to make us billions, but it brings legitimacy to our brand and builds community. Margins are secondary as long as we're making some money."
Bolding said Twisted London has been constrained by its two-mile radius delivery limit, and having a bar where people can visit extends the ways people can interact with the publisher. The Twisted Bar Pop-Up menu will feature items like Cookies & Cream White Russian, Lemon Drizzle G&T and Black Forest Negroni.
"We're focused on scale," said Bolding. "For Twisted to succeed around the world, we need people eating our food."
Growing revenue beyond advertising has been a goal for many social publishers like BuzzFeed, Tastemade and Kyra TV. With Twisted London and Twisted Bar, Jungle Creations can grow the branded content services it offers by featuring products on its menus. The publisher is talking with four brands about running branded content campaigns in media and real-life, two of which are new to the company.
Companies like Time Out and restaurant guide Square Meal have been working with advertisers in media and offline activations for years, but demand from brands is growing, said John Thomson, head of media at 360i Europe.
"We know sampling works, but in debriefs we see stats like 90 percent of people who attended will buy again, only to be disappointed when we find out 100 people attended," said Thomson. "What matters is that big online brands like Twisted can help advertisers scale on the ground activations."
Research shows younger people value experiences over material possessions. Putting on events is a different skill from selling media. Twisted is sticking to its media and marketing focus and leaning on partners where possible. The bar, for instance, is located under a restaurant, rather than built from scratch. And it's leaning on its social roots to inform its offline efforts. The company is promoting the bar launch through its Twisted London and Twisted Bar social channels. The most popular dish from Twisted London, The Money Shot Burger, pays tribute to the anticipated cheese shot at the end of popular recipe videos on Twisted.
"That's what gets people sharing and salivating — viewers are buying a socially driven product," Bolding said. "Our key differentiator is we have a consistent flow of data coming through that's telling us what people want to eat. Other restaurants don't have that."
https://digiday.com/?p=304658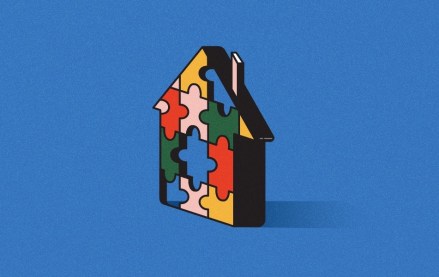 September 22, 2023 • 4 min read
Apartment Therapy's president Riva Syrop took the stage at the Digiday Publishing Summit to discuss the convergence of commerce and sponsorship revenue within its Small/Cool event.
September 22, 2023 • 4 min read
Media execs took stage at the Digiday Publishing Summit to discuss the growing importance of ROI in ad campaigns this year.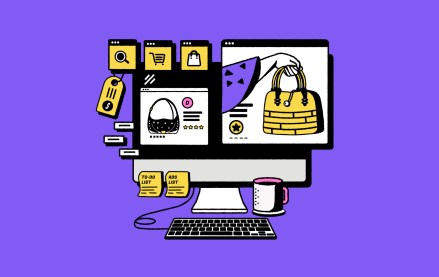 September 22, 2023 • 4 min read
CEO Satya Nadella said AI assistants will be as ubiquitous as PCs and will help users navigate across apps, operating systems and devices.