How Esquire is trying a 'micro-membership' model around Charles Pierce
November 5, 2019 • 5 min read
•
•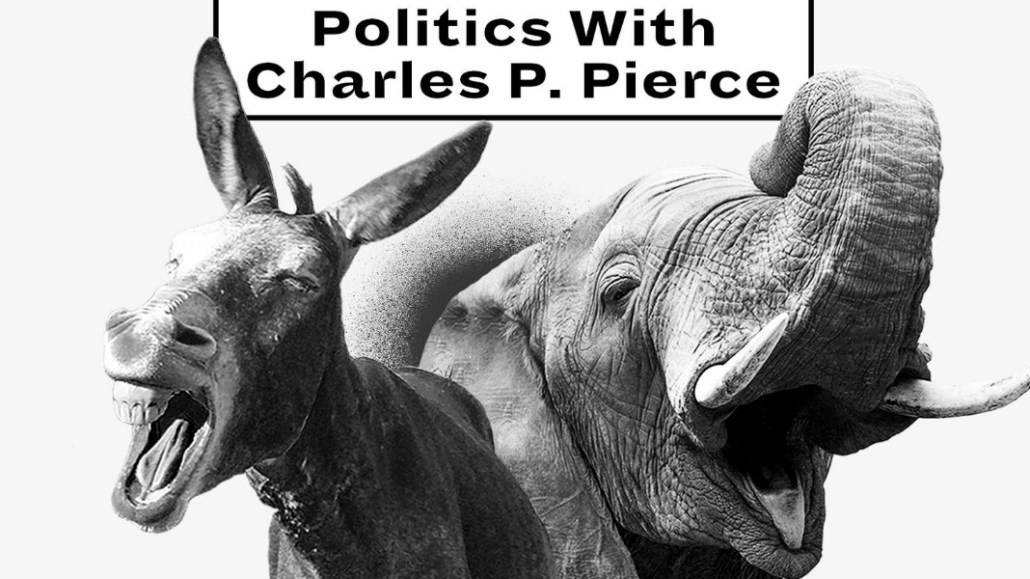 Esquire
Subscription models come in all flavors — hard paywalls, meters, memberships and even "micro-memberships."
That's the route being tested by Hearst's Esquire, which has built a $17.99 annual membership program around politics writer Charles Pierce, who has written for the magazine since 1997. The annual subscription grants access to all of Pierce's stories — on average he files three to five pieces per day — a weekly newsletter written by Pierce that provides a historical deep dive into a piece of news and, of course, a tote bag. (The paywall kicks in on the third story read in a month.)
"There was an obscene amount of people, like 60,000 per day, that were visiting his stories," said Michael Sebastian, editor-in-chief of Esquire. "It got us thinking that we should build the membership program around Charlie." 
Since launching the micro-membership model in November 2018, the site has garnered over 10,000 subscribers, and Sebastian expects that the election year will drive up that number even higher. Additionally, in October, Pierce's content was up 60% in views year over year.
This isn't the first micro-membership model that Hearst has tested out. In September 2018, the company focused on its enthusiast title Runner's World to take its first step into digital subscriptions with Runner's World+. And earlier this year, Harper's Bazaar launched its Bazaar Bride membership, which is priced higher at $90 per year or $5 per month, since it's aimed at people planning their weddings and is not meant to have high retention rates. This winter, Popular Mechanics will launch its Popular Mechanics PRO, which will focus on space content.
Esquire's competitors, like GQ, have tested out other consumer-subscription models with quarterly subscription kits, but widely, lifestyle and general interest publications haven't gone down the digital membership route, with concerns that this category is too broad and oversaturated with options for readers to be willing to open up their wallets for just one title.
Esquire has also been experimenting with new, interactive integrations for the membership product, like a conference call model that allows members to ask questions directly to Pierce. After significant political events, subscribers are able to listen into a conversation between Pierce and his editor as they review the debates and answer subscriber questions, similar to a live podcast. 
While only two conference calls have taken place so far following the Democratic Party presidential debates this past summer, Sebastian said that he anticipated a few dozen to call in, but the two calls ended up yielding over 800 sign-ups. 
Sebastian said that he was initially worried about what a membership model would do to the site's traffic, since Pierce's content drove "a decent amount of traffic to our website."
"We haven't noticed any drop-off in traffic at all, and I think it has a lot to do with his stories being widely shared," said Sebastian, who explained that when Pierce's posts are posted to Facebook or other social media platforms, people coming across the content there are still able to click-through and read them since the membership product currently operates on a metered paywall with the limit being three articles per month. 
"I can absolutely see that there are 10,000 people that feel like they have a relationship with this guy," said Gwen Vargo, director of reader revenue at The American Press Institute. "But you can't do that with every writer."
Vargo continued that she sees this as a burgeoning area for newspaper publishers recently with sports add-ons and other niche verticals like The New York Times Cooking and Parenting being leading examples, but these special interest memberships "are not going to support their entire business, but I'm sure it's contributing."  
"In a way, it's an unbundling of the magazine subscription," said Sebastian, adding that it gives the reader the ability to subscribe only to the sections that they're interested in. For now, Esquire can sell a package that just highlights Pierce's work, but in the future, Sebastian predicts that it could sell subscriptions to its other verticals, such as its Food and Drink or Style sections, and eventually, if people want to re-bundle all of the sections again, then a subscription to all of the micro-memberships can come at a premium price. 
Though there aren't any solid plans to launch those, he anticipates that they would look slightly different from the Pierce membership, with the Food and Drink one offering things like reservations to restaurants on their Best New Restaurants list or access to its consumer-facing events.
As for a full-site membership model, however, Sebastian doesn't think it's likely to happen.
"The best marketing for Esquire is the reach of Esquire.com," he said. "We get 20 million unique views per month, and 20 million is a huge marketing channel." 
"I don't think the number of subscriptions to the Charlie membership has matured," said Sebastian, who continued that the brand has done very little marketing around the paid product to date. "I do think there is a ceiling for these micro memberships; however, there are not going to be multi-millions of people subscribing. Esquire, the brand, can't build a business around one writer or even a couple of writers, but it is a part of the overall revenue model." 
As for whether or not this personality-based membership model would work for other lifestyle publications, Vargo said it's hard to envision since Pierce's existing readership was so crucial. "This is kind of in the sweet spot since he has a built-in following and people are starting to pay for more vertical content in their lives, but I'm not entirely sure how applicable this can be." 
Photo credit: Esquire
https://digiday.com/?p=351679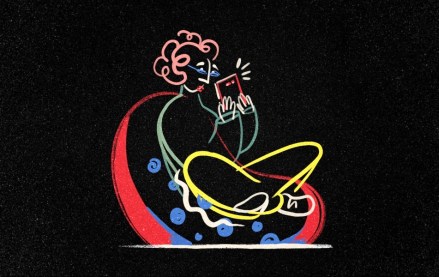 September 28, 2023 • 3 min read
•
•
The Financial Times has launched another lower-priced, subscription-based mobile app product a year after the debut of FT Edit to reach international readers.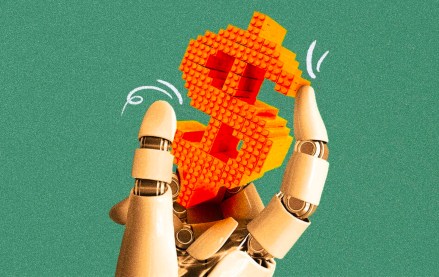 •
Publishers are starting to apply AI to their sales operations.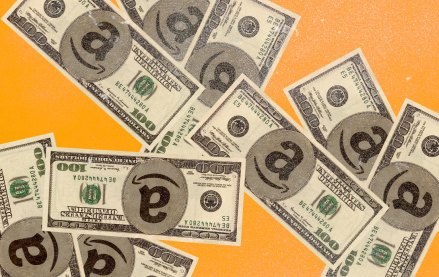 September 27, 2023 • 6 min read
•
•
The agency accused the e-commerce giant of conducting a range of anticompetitive behaviors that hurt both shoppers and sellers.