Election-focused products charge U.S. growth at The Economist
September 23, 2020 • 4 min read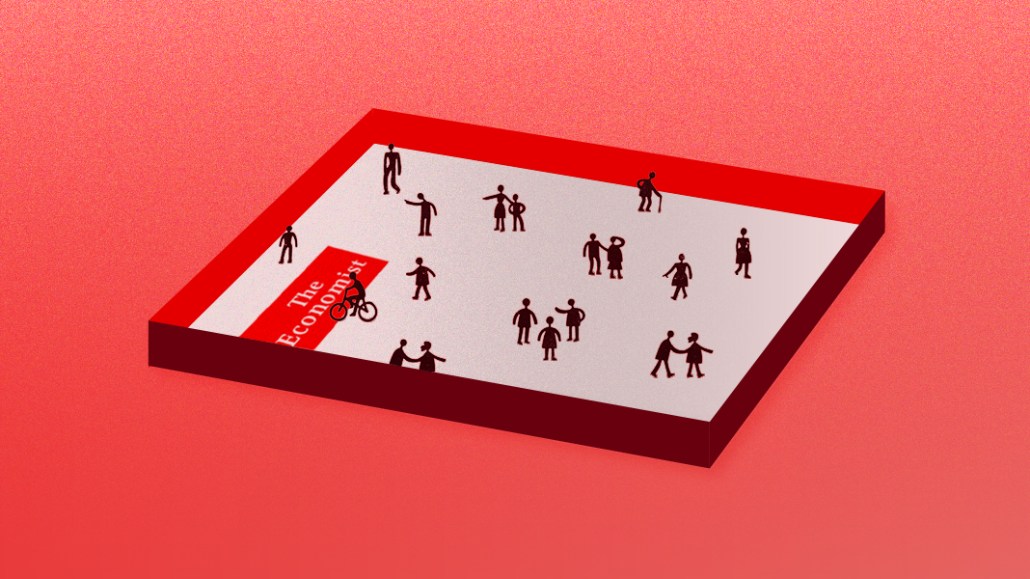 With six weeks until Americans vote for the next president, The Economist — along with others like Complex Networks, theSkimm and Hearst — is gunning to further grow its U.S. audience with election-focused content and products. That includes A presidential forecast model rolled out in June and House and Senate models will be released this week.
These models are updated each day to indicate who is likely to win the race the first week of November, pulling in various different polls, publicly available data and historical data from as far back as 1948.
"This is two giant leaps ahead of the polls that are out there," said The Economist president and managing director Bob Cohn. "We aren't just recycling other [polls], although they are among factors that go into the model, but the sophistication makes it feel worthy of The Economist brand. Our expression of data journalism is very popular, we're uniquely known for creating complex data journalism that's easily digestible."
North America is already the publisher's highest region by circulation, where 56% of subscribers are based, the U.K. is second wuth 17% of its circulation. As of June, it has 1.6 million subscribers globally, according to The Audit Bureau of Circulation.
"They have room to grow," said Rob Ristagno CEO, The Sterling Woods Group, pointing out that other U.K. titles like the Guardian have had to scale down in the U.S. before the pandemic hit. "There is an appetite for a more objective third-party view, they can have a very healthy business if they focus on their intellectual niche."
So far the presidential forecast model is gaining traction, but Cohn, former president at The Atlantic, expects this to grow exponentially as the clock ticks down. The presidential forecast model page is the most trafficked page, (outside of The Economist homepage) netting four times the volume of traffic compared to the second most-trafficked page, which is this graphic detail chart on excess coronavirus deaths.
These models are one of a few U.S. election-focused products recently launched to grow the audience, new subscribers and help retain them. Newsletter and podcast Checks and Balance came out in January, marking its sixth podcast and sixth newsletter, highlighting the best of its election coverage.
Podcasts have fared well for the publisher too, which has nearly doubled podcast revenue year on year thanks to spot ads and sponsorship revenue, although it wouldn't share from what base. The Week— highlights from the latest magazine issue — has 2.9 million subscribers and its daily newsletter has 2.4 million, (not de-duplicated).
Pre-coronavirus, Cohn said this year's focus was covering the upcoming election, building up the leadership team and creating an aggressive three-year growth plan (the publisher wouldn't share any of those growth goals).
The last 12 months have seen many new leadership appointments. Aside from Cohn, CEO Lara Boro, who joined in Sept. 2019, also instated chief product officer Deep Bagchee, chief marketing officer Kim Miller, chief information officer Richard Peers and chief talent officer Gnosoulla Tsioupra-Lewis.
The Economist has found that subscriber trialists who came in on a one month or three-month tier during March and April are retaining at a rate higher than the publisher budgeted for and higher than last year, although it wouldn't say how much.
Over the past year, it's seen a 21% increase in the number of subscribers who are "highly engaged" with its content. That's thanks to focussing on retention, surfacing related stories and recirculation modules, improving the product and user experience — "we've become much more of a testing culture," said Cohn, adding the brand had seen more value through subscriber-only products like events — it has five subscriber-only events coming up focussed on the election.
This year, it rolled out a subscriber-only newsletter for eager Economist fans, delving into how each Economist cover is chosen, exposing the interplay between editors and cover designers.
In May, as the coronavirus took its toll, The Economist announced it was cutting 90 jobs — 7% of its global workforce — in events, clients solutions and marketing agency, as well and closing the print version of culture and lifestyle magazine 1843 and absorbed into the main site, "a necessary but regrettable step," said Cohn who added he is optimistic about the future, saying the move has set it up for future success.
"That was a one-time restructure," he said. "Now we're done with that we're in a very good position, there is a lot of hiring, building and positioning for the future."
https://digiday.com/?p=378463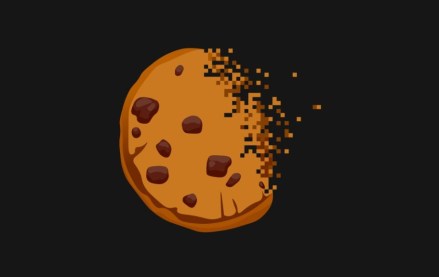 September 25, 2023 • 1 min read
During the Digiday Publishing Summit, execs from companies including Condé Nast, Dotdash Meredith and Thomson Reuters assessed the industry's readiness.
September 25, 2023 • 5 min read
Publishing executives shared their honest and unfettered opinions on the rise of generative artificial intelligence technology and its impact on traffic, IP protections, content production and jobs at the Digiday Publishing Summit last week.
September 25, 2023 • 5 min read
Here is A sampling of other AI-related news from last week.