Digiday Research: Agencies are voting for Biden, but they don't expect his victory to boost ad spending
A large majority of agency and marketing professionals will be voting for former vice president Joe Biden in next month's presidential election. But many of those same voters don't expect his election — or Trump's, if the president gets reelected — would inject more spending into the advertising industry, according to new Digiday Research.
Digiday polled 223 professionals working in the fields of media, marketing and advertising, and retail in late September 2020, asking them questions focused on the upcoming presidential election. The findings in this story are based on responses from 81 people working at marketing, advertising or PR agencies.
More agency professionals think the U.S. economy would improve if Biden becomes President than if Trump gets reelected. And agency respondents were mostly confident that a Biden victory would improve the U.S. economy, while fewer than one quarter of respondents agreed that the economy would improve if Trump were to be reelected.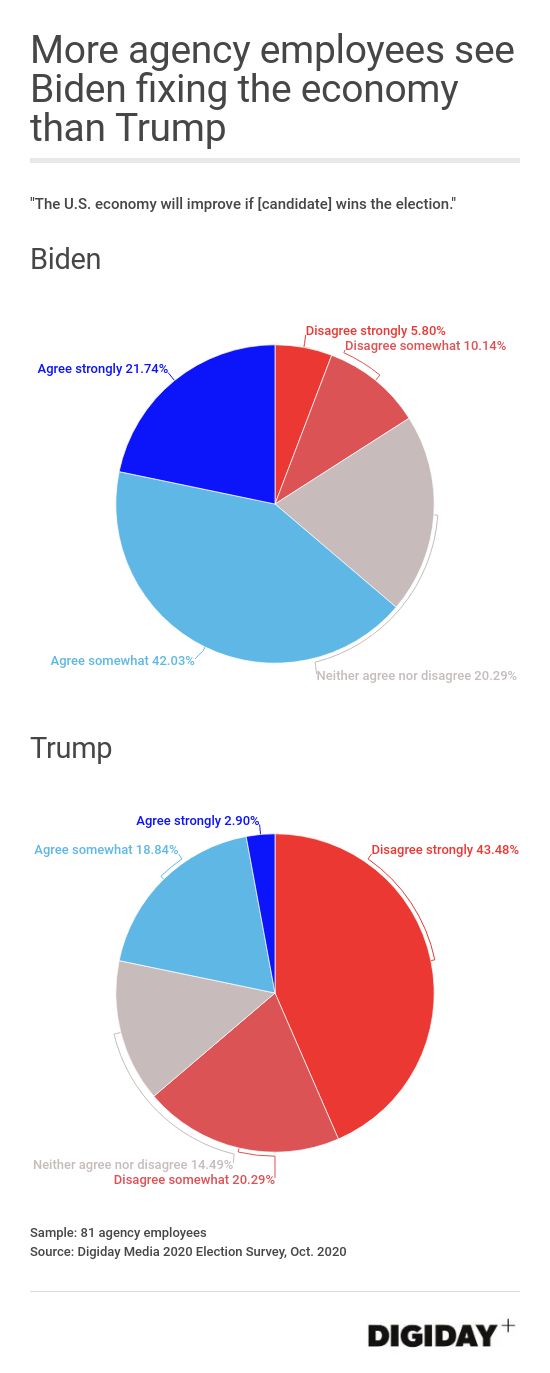 But regardless of whether Biden or Trump wins the presidency later this year, survey respondents were not confident that either candidate would deliver an increase in ad spending. Just 28% of agency respondents agreed that a Biden win would spur an increase in ad spending, and 23% of them said that a Trump victory would lead to more ad spending.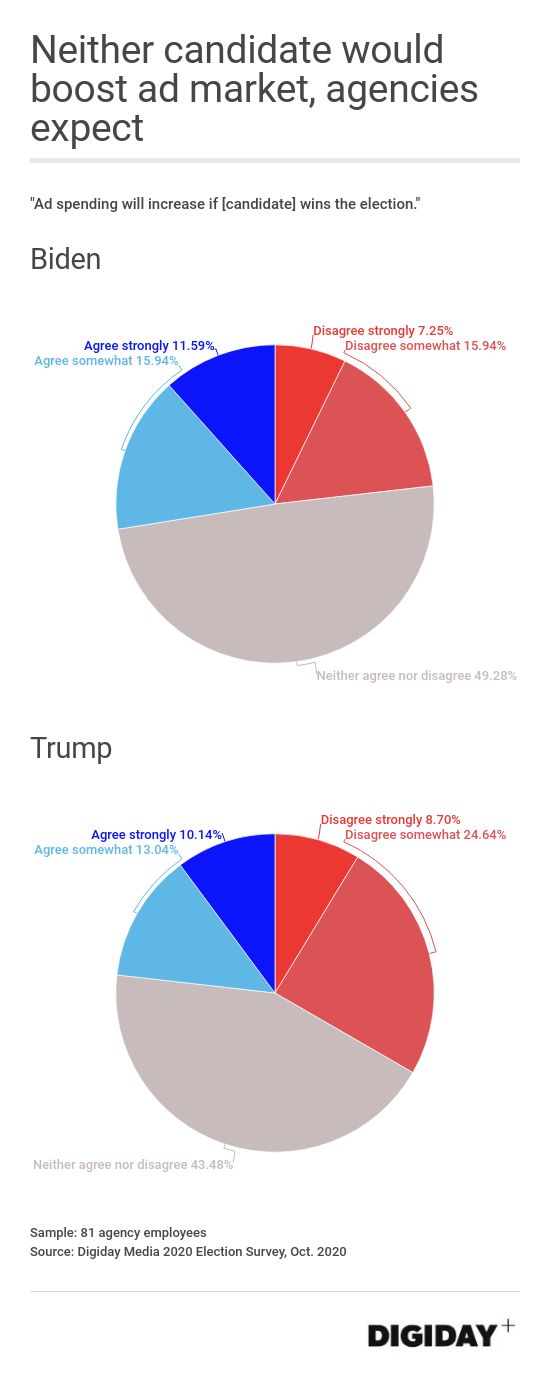 Economists have long argued about how much of an effect a U.S. president has on the country's economic health. And many respondents seem to be skeptical that the next U.S. president will have a direct effect on the ad market. At least 43% of respondents said they neither agreed nor disagreed that either candidate's win would lead to more ad spending.
The politics of the survey's respondents bear mentioning. The agency world has a long-standing reputation for being deeply liberal, and that is borne out by the numbers: 82% of agency respondents described the agency world as a whole as liberal, 79% identified themselves as liberal and 79% described their employer's company culture as liberal too.
https://digiday.com/?p=379971