Walking through the city at midnight on June 10, Londoners would have seen a number of slogans projected on to the city's landmarks: protest tags like "Evict the Government" on the Houses of Parliament, "No Trump" on Nelson's Column and " Brexit is a Crime" on Westminster Abbey.
The stunt, carried out by New York art activists The Illuminator, marked the summer issue of Dazed, called "Youth is Revoluting." The culture and lifestyle bi-monthly magazine is now making live campaigns a hallmark for every upcoming launch across its magazine brands AnOther, Another Man and Dazed. It will also host a festival in London this November for an app launch of its video channel Nowness. In September it's opening Dazed Factory, an events space underneath the Dazed offices, where it will invite creators and artists to use as Dazed acts as the broadcast partner.
"The Factory will sit at the heart of all the magazines. There's a thread running through how we operate in real life, print and in social, it's all considered at the same time," said Sophie McElligott, head of communications at Dazed Media. "But it was really when we saw the response from our audiences on social [to the Summer issue] that the team conceived the light-projection campaign."
The Summer issue, published June 14, struck a chord with Dazed's audience keen to hit back at the perceived political malaise placed on younger people. Instagram posts of the cover, featuring Vivienne Westwood with a group of different activists, fetched over 20,000 likes and nearly 150 comments, typically posts will get around half of this interaction. The media company then asked its audience the most important issues facing young people today, collecting over 2,000 responses on Instagram, Twitter and Facebook before choosing 12 to project on London's landmarks. It will measure the impact through social reach.
"There are thousands of magazines in circulation in the U.K., the front cover alone doesn't get traction anymore," said Ray Murphy, senior editor at agency We Are Social. "To stay relevant Dazed is finding new ways to work into the conversation on social. Talking about the issues its community cares about is progressive, and it comes from an authentic place. Dazed has a history of being provocative."
Tying live events to the print magazine gets the brand in front of new audiences. Dazed will run 40 events or parties for brands this year, double what it did last, as part of wider brand campaigns. The media company has a 30-person in-house creative agency, Dazed Studio, and a five-person events team as well as a network of contractors. Now, all co-branded project briefs for Dazed Studio have an element of experiential included.
Part of the campaign for sunglasses brand Persol includes live Instagram Q&As with actor Brandon Flynn, model Luka Sabbat and director and screenwriter Gia Coppola, as well as an exclusive dinner of 50 people. For Tinder, it's launching an interactive video series on social and hosted a party during London Pride for 500 people. Hosting these types of events has been a natural evolution for the media company.
"We are a group of partiers," said McElligott, "so many of us in the office have met during night time activities. It's also part of our link to the LGBTQI community and the idea you can really express your identity at night."
A six-month campaign with Huawei last year opened Dazed up to more technology clients like YouTube and Tinder, beyond its usual cohort of fashion brands like Gucci, Calvin Klein and Burberry. Dazed previously told Digiday around 75 percent of its branded content campaigns are done directly with the brand.
"It's quick and efficient," said McElliot, "it gives us a clear understanding of how brands across the board are making experiential a number one priority to connect with and attract new audiences."
Dazed is growing incremental revenue through events, which is still a valid way of building its business, according to Bridey-Rae Lipscombe, chief strategic officer and co-founder of agency Cult LDN.
"There's a question mark over the ROI on events — margins are not huge — but there's so much value on the data you can get from them to inform where to take your business next. That's been the response from every client about offline activation."
Image: courtesy of Dazed Media.
https://digiday.com/?p=294939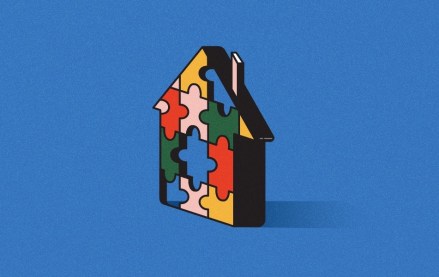 September 22, 2023 • 4 min read
Apartment Therapy's president Riva Syrop took the stage at the Digiday Publishing Summit to discuss the convergence of commerce and sponsorship revenue within its Small/Cool event.
September 22, 2023 • 4 min read
Media execs took stage at the Digiday Publishing Summit to discuss the growing importance of ROI in ad campaigns this year.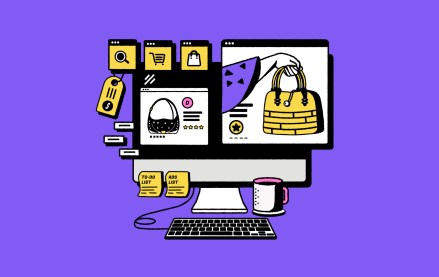 September 22, 2023 • 4 min read
CEO Satya Nadella said AI assistants will be as ubiquitous as PCs and will help users navigate across apps, operating systems and devices.