What Copa90 learned from its 'Saturdays are Lit' Snapchat Discover series
May 25, 2017 • 4 min read
•
•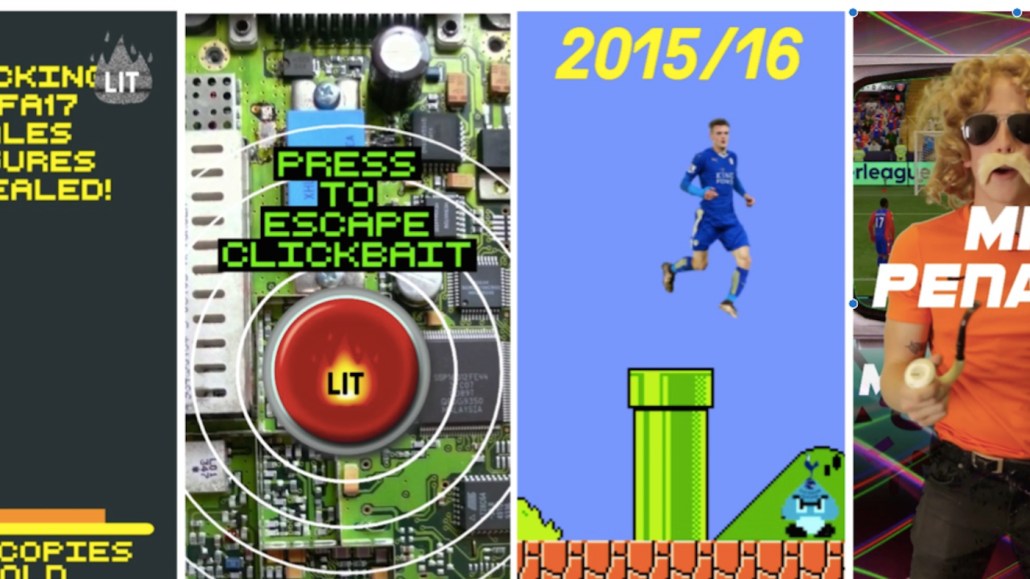 Last week marked the end of the Premier League football season, and, with it, the end of "Saturdays are Lit," the weekly Snapchat Discover show from youth-focused football publisher Copa90 and Bleacher Report.
Copa90 started the show in September, distributing it on Bleacher Report's Discover channel. Across the 36 episodes, "Saturdays are Lit" attracted 49 million views globally, with each episode notching views in the millions and some interactive tiles prompting half a million screenshots. Due to Snapchat's agreement with Discover partners, Copa90 couldn't break metrics down further. The aim of the show was to reinvent traditional TV-style football shows for the Snapchat generation.
"We want to show how football feels," said Tom Brandhorst, Copa90's lead editor, explaining how the brand's football coverage differs from that of other publishers. "We want to share that experience, whether it's the pain of your team getting relegated or laughing with another fan."
As such, the show featured funny, irreverent video snaps of players in the news or the events of the previous week's games. Examples of these include a clip of Leicester City striker Jamie Vardy having a tough time as Super Mario or a clip of Italian football player Mario Balotelli falling over during practice. "Snapchat is the most direct platform. It's emotive; it's the feeling you get with your friends," said Brandhorst.
Here's what the team learned along the way.
Every second counts — for viewers and creators
In the early days, Copa90 created two-minute skits for each tile on "Saturdays are Lit," often footage with voice-overs. But it realized quickly this took too long, and every second on Discover is valuable. It settled on roughly seven different 10-second clips.
Typically, Brandhorst and creative strategist Tim Coleman wrote episodes, with Bleacher Report offering feedback, and then another Copa90 producer created them. The process of creating an episode took five days at the start, but took two by the end. By comparison, Bleacher Report in the U.S. has an 11-person team creating daily editions.
"We wanted to keep it as agile as possible," said Coleman, part of that means that if a joke's funny the first time, keep it in. "If we have certain time pressures, we know we can use more user-generated content and reframe it," said Coleman. "If we have more resource, we can make a more complicated animated build."
The team has posted tiles from "Saturdays are Lit" on Facebook, like video clips of takeovers on Manchester United player Paul Pogba's phone, or Arsenal manager Arsène Wenger's. "On Facebook, people were intrigued because it was something they had never seen. It's still a funny joke, despite the way it's presented," said Brandhorst.
Honesty and intimacy resonate with Snapchat users
For Snapchat, Copa90 created a style that feels similar to how people use the app for messaging and different from content on other platforms.
"It's a missed opportunity for Snapchat," said Coleman, adding that the majority of Snapchat's engagement happens outside of Discover. "The foundation of the platform is privacy and intimacy. Old media on Discover looks very polished, but it's mainly rehashing content from elsewhere. Our biggest successes are trying to bridge that gap between Discover and why people open Snapchat in the first place: It's for that honesty, that intimacy."
Stylistically, "Saturdays are Lit" takes cues from retro video games and internet meme culture, drawing influence from 1990s comedy shows like "Brass Eye," "The Day Today," and "Banzai."
"Snapchat Discover has become homogenized," he said, echoing what others have before him. "Everyone is covering the news in a similar way. It's worth looking at the space and seeing how you can be different and less manufactured." The show often played with the idea that Discover is clickbait heavy, with frequent references to swipe up to escape clickbait.
Tease first, then follow with more details
At the beginning, the team treated the show more like a magazine, using each tile as one unrelated football joke after another. Retention increased when it hooked people in with something big and then told a story.
"There are some Discover partners that are quite heavy-handed with a contents page at the beginning of the edition," said Brandhorst. "Retention got better as we became more concise," he said. Toward the end the show, episodes began with clips teasing content with lines like, "You'll never guess what Jamie Vardy gets up to in Ibiza," to get people to keep swiping through.
The team struck a balance between giving the audience what it wanted — for example, "People like kids falling over with a basic joke about Arsenal," Brandhorst said — and, in other cases, making viewers work harder for a joke.
Although the series is over, Brandhorst said Copa90 is in discussions for a second season of "Saturdays are Lit," whether that's on Snapchat or another platform.
https://digiday.com/?p=238173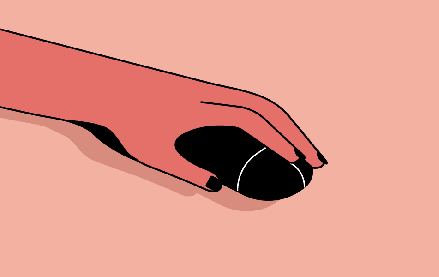 December 1, 2023 • 3 min read
People claim that the role of chief diversity officer is vanishing. However, AI is booming, and the CDO can help ensure responsible AI.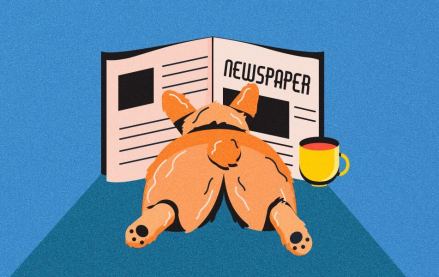 November 30, 2023 • 4 min read
Digiday+ Research found that publishers' programmatic ad revenue didn't quite live up to expectations this year, but they still see it as a growth area.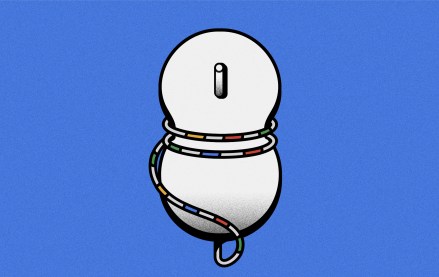 November 30, 2023 • 13 min read
For a couple of publishers, referrals from Google are down upwards of 60%.