6 reasons why Snapchat Discover has so much viral sameness
March 24, 2017 • 5 min read
•
•
Snapchat Discover was pitched as a highly curated collection of media, an antidote to the anything-goes-approach of an open platform like Facebook that ends up devolving into a viral sameness as publishers chase clicks. Surprise, Snapchat Discover has slowly been infected by the same viral-sameness bug.
Take, for instance, the Discover offering from Wednesday, which featured headlines such as "Kylie the blonde bangs bombshell"; "The Real Meanings Behind Justin's Tattoos"; "This Test Predicts Who You'll Marry"; "Here's how long the average couple has sex"; "LOL, Wait, Remember When They Dated?!"; and "17 People Who Got Called The FFFFF Out." All of them are from different Discover publishers, although you'd be hard-pressed to know (or care) which.
It's no secret that sex and celebrity sells. The magazine business, which Snapchat has tried to emulate on Discover, is all-too-familiar with the concept of using striking images and headlines to grab customers. And since a majority of Snapchat users are 18 to 34 year olds or younger, it makes sense that this type of content performs the best on Discover.
"The things that get the most engagement are the things with scantily-clad people on the front — that's a fact," said an ad agency exec. "It's what people are clicking on because Snapchat has teenagers and this is the stuff they're into."
This glut of "lowest-common denominator" content, as one ad buyer described it, is an issue that Snap and its Discover media partners will have to deal with.
For Discover partners, there is so much sameness in the content that it's difficult to remember which publisher it came from. Take the headlines in Wednesday's edition: it's possible to make a few educated guesses and match a Snapchat Discover partner to a particular headline. Refinery29, known for fashion and lifestyle content for millennial women, probably made "This Cheap Lipstick Looks Good On Everyone" — or maybe it was "Never Wear a Bad Outfit Again"? The Daily Mail, which does plenty of celebrity news and gossip, was probably behind "Kylie the blonde bangs bombshell" — but what about "The Real Meanings Behind Justin's Tattoos"?
"We have observed that audiences don't always remember the source of the content they see," said Ian Schafer, CEO of Deep Focus. "When a lot of that content looks the same, and they're seeing it out in the wild — not on the publisher's site or app but in a 'feed,' it becomes increasingly difficult to build a valuable media brand when the feed gets the credit for the content… Publishers will need to increasingly find ways for their unique brands of content to stand out, not just the brands of their publications."
This is where media brands get into trouble on platforms, which all optimize to engagement. For a platform, the best content gets more clicks, more time spent, more interaction. But building a media brand is a different proposition.
For their part, Discover partners don't see this as being an issue, even as Snapchat Discover gets crowded with more competition. Hearst, for instance, is widely considered to be one of the most-viewed Snapchat Discover partners. As of last May, two of its celebrity- and female-oriented channels, Cosmo and Sweet, were averaging 20 million and 15 million unique monthly viewers. (Hearst declined to provide updated numbers on both channels.)
"There's no tarnish to being on Discover," said Kate Lewis, svp and editorial director at Hearst Digital Media. "Same way there is a room for all these brands on the newsstand or even on Instagram, there's room on the Discover platform, too."
But even Hearst has fallen prey to the clickbait. Sweet, which launched as a Snapchat Discover-only publication with a focus on long-form profiles and smarter content, has recently been asked to be more like Cosmo and make lighter fare.
Snap, meanwhile, has been adding premium media partners from other content genres to Discover, which has grown from 20-something publishers to roughly 40 in the past year. This includes respected news outlets such as The Wall Street Journal, The New York Times and The Washington Post as well as entertainment sites like New York Magazine's Vulture. Snap has also been prioritizing its shows initiative, and has already partnered with multiple TV and entertainment producers to bring TV-like programming to Discover. "They want Discover to be a more premium product — that's why Snap is experimenting with shows," said a source.
And yet, there's at least a slight tendency to approach Snapchat Discover headlines the way publishers have long gamed Facebook and other social platforms. For instance, headlines such as "What Happened to Your Favorite Childhood Stars?" and "Negotiation tips from Empire's Cookie" aren't smut, but do read like clickbait.
"A lot of people use the term clickbait when they're really talking about teasing the audience — 'the curiosity gap,'" said Matt Johnston, executive producer of video for New York Magazine, which recently launched a weekly Snapchat Discover publication for Vulture. "Yes, that kind of aggressive headlining is a best practice with Snapchat Discover stories, but it helps people get into [the edition] and stay in. If there's a payoff, it's all good. Otherwise you're doing your audience a disservice."
Multiple ad buyers interviewed for this story stressed that the growth in viral fare has not directly affected their ad spend on Snapchat and Snapchat Discover. While some clients might not be interested in advertising against some of this content, for others — like beer brands — it makes sense, one ad buyer said.
"It's an unnecessary markup on inventory that you can buy out of context," another ad buyer admitted. (Snap is able to sell Discover inventory across multiple channels, while some Discover partners can still sell ads for their own channels. One buyer pegged Snapchat Discover CPMs at $22 compared to $8 for ads outside of Discover.) "Is there greater value in buying an ad in Esquire's Discover channel versus your friend's feed? The burden is on Snapchat and Esquire to justify that."
https://digiday.com/?p=228982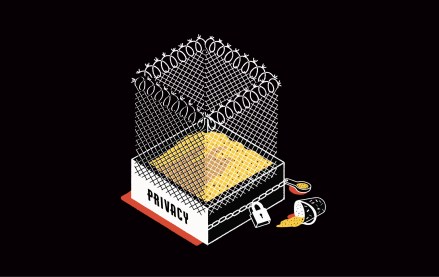 December 4, 2023 • 4 min read
FLEDGE stands for 'First Locally-Executed Decision over Groups Experiment' and makes ad auction decisions in the browser, rather than at ad server level.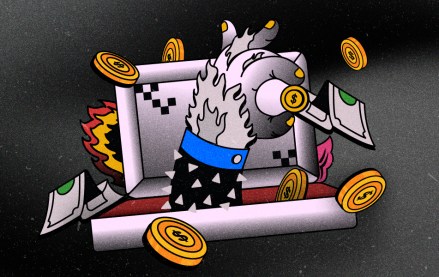 December 4, 2023 • 7 min read
A look at the genesis of ad tech, from the first online display ad in 1994 to the dotcom crash.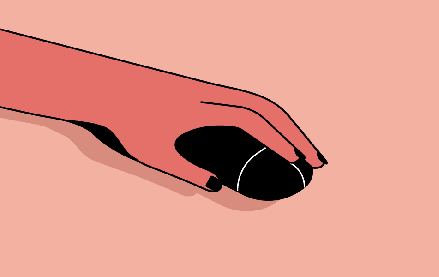 December 1, 2023 • 3 min read
People claim that the role of chief diversity officer is vanishing. However, AI is booming, and the CDO can help ensure responsible AI.