'Contextual shopping': Publishers are using model homes for retail experiences
October 10, 2019 • 4 min read
Home-related publications like Real Simple, Hunker and Domino are using model houses to create experiential retail experiences that can drive affiliate revenue.
Domino magazine has created staged homes for years. But this year's house, located in Sag Harbor, NY was the first to include shoppable technology into the space. In partnership with Stage&Shop, a real estate agency and an app developer, Domino created an app that integrate codes into all of the house's furniture and design elements that people touring the home could scan to purchase them.
"We were a little turned off by the idea of doing a show howe that was too designer- or interior decorator-focused. We wanted to have the consumer be able to shop the home and not through an interior designer," said Leslie Yazel, editor-in-chief of Real Simple. "It's too early to tell whether [commerce] will rival what we'll make in sponsorship, but we're optimistic."
Domino general manager Tracy Cho got the idea to add shoppable technology after a holiday partnership with Amazon in 2018, where Domino transformed a loft space in Manhattan into a lounge featuring curated products that attendees could purchase by scanning codes with their phones.
"It's contextual shopping," Cho said. "It's reaching a very targeted user and targeted customer, because they're looking at the home to buy it and they're seeing in the moment how they can set up the space."
Domino's winter issue will have a feature on the home, which will also include QR codes for those products that readers use their smartphone to scan.
Brands were included in the home through product placement, and affiliate links were used in the shoppable content as well as in the house itself. But the primary revenue driver for the project still comes from the content created surrounding the home, including its print spread and digital elements. And while it's an ongoing franchise for the brand, Cho said that Domino isn't leaning on that revenue, but is looking for constant iterations of how to make the project better and a bigger piece of the puzzle. 
Hunker, a home-design brand recently started by Leaf Group, launched its first Hunker House at the end of last year. But instead of focusing on commerce opportunities, vp of content Eve Epstein said Hunker looks at the house as an extension of its publishing platform and treats the house more as a branded content studio.
Jason Lepore, vice president and general manager of Hunker, said that about half of the conversations Hunker now has with its partners when they're building a campaign involves the house in some way. Therefore, he said it's been a significant revenue contributor since its launch, though he wouldn't share specifics.
Epstein said that the house has transformed Hunker's branded content capabilities, giving it more flexibility with creating experiential functions like panels and workshops, or even inviting influencers that brands want to be affiliated with into the space overnight to create a collection of content for their own social channels. Hunker doesn't rent out the space for partners to use on their own, but it will work to create both public and private partner activations in the space that are produced by Hunker staff.
The idea was first hatched about a year ago and the soft launch of the space occurred at the end of 2018. But in order to save both time and money, Hunker rented an already existing house in Venice, Calif., rather than building a location from the ground up. This allowed all of the design and planning to occur in-house, with creative director Paul Anderson leading the editorial staff of 10 to ideate the look of the home, though vendors were called in to do the heavy lifting.
"I do feel like it's been a turning point for us as a publisher to enable us to create high quality partner content very quickly and efficiently," said Epstein.
While widespread, idea homes aren't for everyone. Dotdash's The Spruce doesn't have a showcase home or plans for one in the near future, but it's been looking for similar opportunities in the branded content and commerce areas, including a line of household paints that are distributed through Amazon. 
"[An idea house] is not something that we're ruling out entirely–it's an interesting phenomenon, but our strategy works so well right now," said Mélanie Berliet, general manager of The Spruce.
https://digiday.com/?p=348823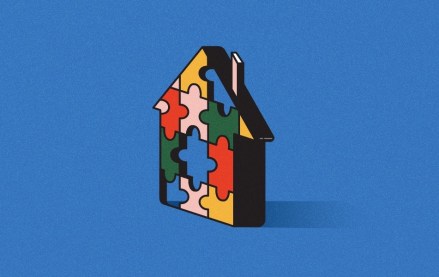 September 22, 2023 • 4 min read
Apartment Therapy's president Riva Syrop took the stage at the Digiday Publishing Summit to discuss the convergence of commerce and sponsorship revenue within its Small/Cool event.
September 22, 2023 • 4 min read
Media execs took stage at the Digiday Publishing Summit to discuss the growing importance of ROI in ad campaigns this year.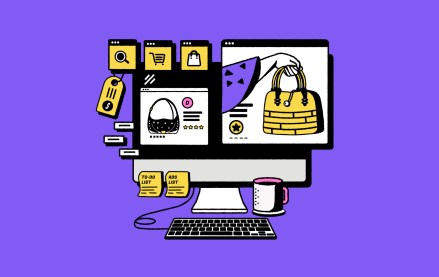 September 22, 2023 • 4 min read
CEO Satya Nadella said AI assistants will be as ubiquitous as PCs and will help users navigate across apps, operating systems and devices.