Why Cheddar is making classes for Strayer University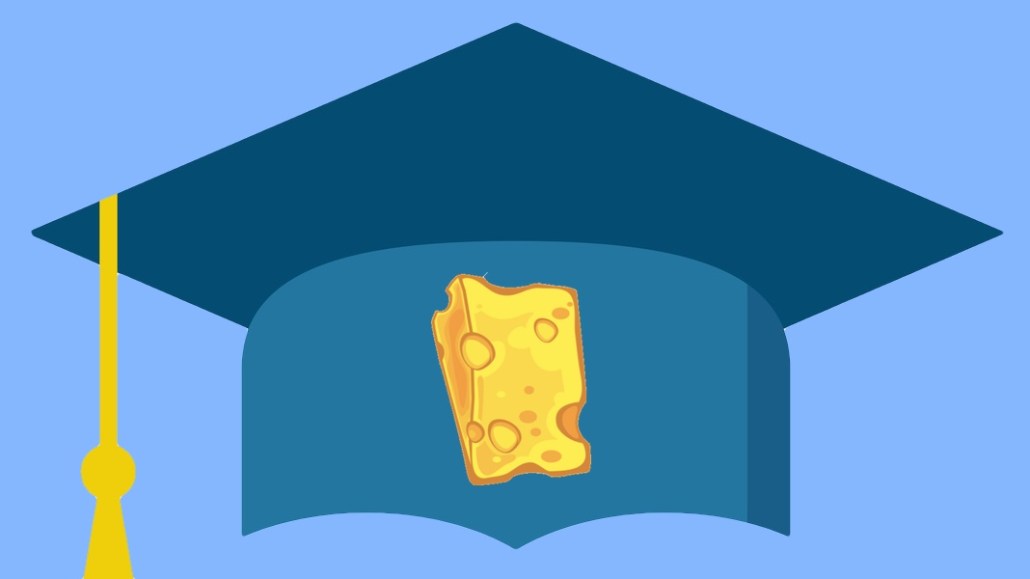 To expand its branded-content business, Cheddar is going to school. The millennial-focused financial news network created a set of virtual courses for Strayer University that are Cheddar-branded and hosted by its founder Jon Steinberg.
The program is an example of the variety of ways publishers are trying to make money outside of traditional display ads. A spokesperson for Strayer said its outlay on the videos is comparable to previous amounts it's spent on sponsored content, but wouldn't share a hard dollar figure.
Steinberg sees the deal as a step forward into a future where Cheddar could sell a wide variety of products. Today, Cheddar has a three-person branded content team and in addition to brand sponsorships, also makes money from licensing and direct user subscriptions. "I want us to be in the learning business," he said, adding that Cheddar could one day be involved in a textbook or documentary. "This is going to open up new revenue streams for us."
The lectures are for a digital entrepreneurship course that's part of Strayer's MBA program. They were shot on Cheddar's sets and run 12 to 15 minutes each. Steinberg won't be grading papers, but he'll participate in virtual classroom discussions with students in a private Facebook group. The course will eventually become a certificate course in digital entrepreneurship.
Publishers might face little competition to do branded educational content, but there are also fewer opportunities for them.
"Financial marketers and brands would prefer to highlight their own first-party content and education rather than sponsoring others," said Jon Dean, executive vp of media at Fusion92, a marketing agency that works with finance-focused clients. "But from an advertising perspective, contextual relevance remains paramount for financial brands."