Cheatsheet: How marketers are planning for 'post-cookie' digital media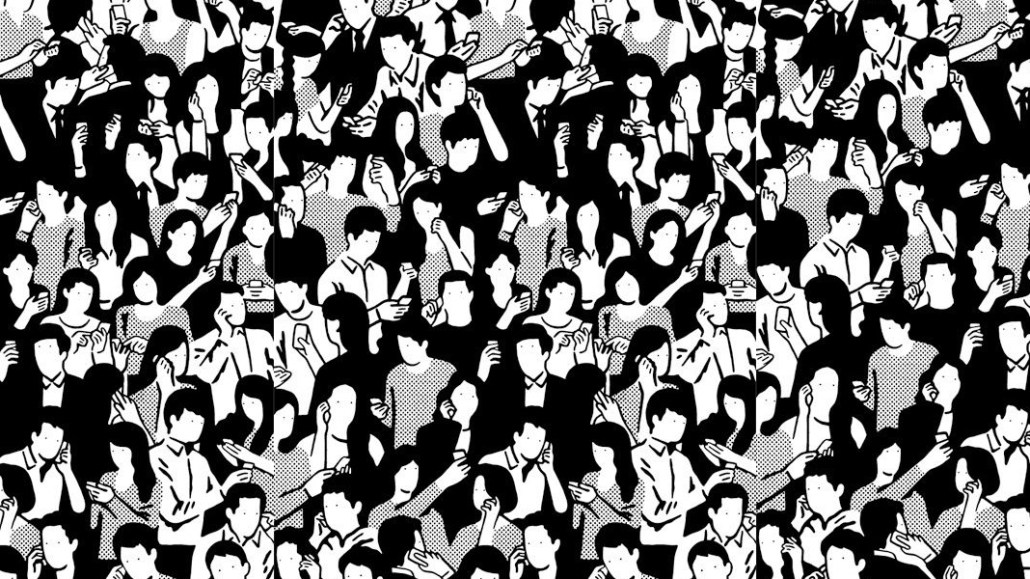 Conversations around how best to create scaled, single user-ID propositions — also known as people-based marketing, audience planning, identity or ID management, to name a few — continue occurring. Whatever the name, the race is on to own the best-scaled consumer ID proposition.
The need for them persists: Mobile continues to eat the world, making cookie-based targeting increasingly obsolete. Plus, urgency around competing with the scaled persistent ID propositions of Google and Facebook is top of mind, particularly for the ad tech and publishing industries. Now, the General Data Protection Regulation is adding another layer of complexity.
"First-party ID management is evolving, as the need for consent will intensify over the next year and put pressure on the archaic streak of user data capture and storage," said Amir Malik, digital marketing head for Accenture.
Here's a cheatsheet on the state of scaled consumer ID propositions:
Key players
Agency holding groups have invested heavily in building scaled customer ID propositions over the last year. WPP's mPlatform launched a year ago, with the aim of building an "mID" for its customers across devices — similar to a Google or Facebook ID.
Dentsu Aegis Network-owned performance agency Merkle rolled out its M1 platform, which stores the consumer IDs of around 280 million people in the U.S. based on personally identifiable information like names and email addresses, to Dentsu Aegis Network media agencies in the summer.
Omnicom's Annalect data and analytics arm supports audience based planning across Omnicom Media Group agencies Hearts & Science, OMD and PHD.
It may seem like pie in the sky, but 2018 could be the year that ad tech vendors put their competitive agendas aside and work more closely in the name of building scaled, unified ID platforms. There are several consortiums, one of which is DigiTrust, a nonprofit cooperative of ad tech vendors and publishers designed to create a single ID for demand-side platforms, supply-side platforms, data-management platforms and exchanges.
AppNexus is leading its own ID consortium with other ad tech vendors.
Even publishers are having a go at creating universal customer IDs, albeit of a different kind and for separate reasons. In Germany, Axel Springer has pooled efforts with Deutsche Telekom, auto manufacturer Daimler and other brands to create a GDPR-compliant single customer login platform.
Why it matters 
Mobile continues to eat the world but can't be tracked effectively using cookies.
The looming ePrivacy Regulation could throw an unwelcome curveball into the middle of any business reliant on cookie targeting, particularly third-party cookies.
Companies need to figure out ways to offer scaled single ID propositions to survive against the walled gardens.
The enforcement of the GDPR will be messy. Unified ID logins could help with simply gaining consent.
One goal of the ad tech co-ops is to reduce the number of ad calls and other strains on publisher pages that cause page-load latency. That would, in theory, help improve user experience.
The barriers
The GDPR is holding up pretty much any development in digital media and advertising. The uncertainty around how it will be enforced prevents businesses from moving forward with unified ID propositions.
"The industry is in a holding pattern currently," said Paul Gubbins, independent ad tech consultant. "They can't go full steam ahead into product research and development and ID deployment until they know the full facts around GDPR and the rules of engagement when it comes to the collection and passing of consent through the connected pipes of the programmatic ecosystem."
That said, once the Information Commissioner's Office clarifies the final details around how consent can be gained and how data can be collected and passed on, there will be a mad dash toward scaling ID propositions, according to Gubbins. "There'll be a race by all vendors to own the scaled ID," he said. "Building in silos isn't great for the industry, as there will be that many more IDs to factor into planning and buying."
https://digiday.com/?p=265181