'It can be demotivating': Digital media's all-stock deals are the new normal
October 9, 2019 • 3 min read
•
•
Those who dreamed of joining a startup media company that rockets to an IPO or a cash-rich exit are waking up to a less pleasant reality: The hoped-for pot of gold probably looks more like an all-stock merger that pushes off any payday, possibly in perpetuity.
With banks recently more reluctant to lend, venture capitalists are no longer interested in buying media companies that are no longer growing quickly, and for few cash-rich players interested in buying media companies, the all-stock deal is the last, best option for publishers and their investors, even if they can be dismaying to target companies' employees as well as its backers.
But for target companies that have raised considerable sums of money, all-stock acquisitions often mean that whatever common stock executives or investors held, at the target as well as at the acquiring company, is now worth much less. That can make it harder to keep the talent they have, and it also makes it harder for other media startups to dangle those stock options in front of talent they might try to lure away from bigger, more established rivals, particularly those outside of media.
"It can be demotivating," said an executive at one media company involved in a deal this year. "The hope is through the merger [the combined company is] worth even more, but it pushes the goalposts out even more. And in a market that hasn't seen any cash acquisitions in a while, it's really daunting. And depending on how these deals are structured and how much capital they've raised, a lot of that stock can just be going to the investors."
While mergers and acquisitions have dominated media headlines this year, some of the biggest, including the three most recent ones, have been all or mostly stock-based deals.
Group Nine Media acquiring PopSugar in a stock deal that values PopSugar at $300 million.
Vox Media's inked a deal to buy New York Media in a $102 million all-stock deal.
Vice Media bought Refinery29 in a deal that valued the women-focused digital publisher at $400 million, and the combined companies at $4 billion.
In a perfect world, a target company would prefer a cash offer. But recently, cash from banks is harder to come by, according to Aaron Solganick, the CEO of investment bank Solganick & Co. And with both buyer and seller facing immense pressure, both in the market and from investors, these deals are typically transacted using common stock, whose holders can only redeem it after investors with preferred stock have been compensated first.
"If the target company is running out of money, or it doesn't have a lot of other options, they don't have a lot of ground on which to dictate terms," said Anand Sanwal, the founder of CB Insights, which tracks venture capital and M&A activity.
This may also make it tougher to hire, particularly for startups that aren't swimming in hype. "Startups are having to get more creative and aggressive," said Mary Gallic, director at the executive recruiting firm Grace Blue. "I don't think [top executives] care about the snacks or the office space."
Gallic said stock options remain a popular offer in executive compensation packages. But today, thanks to a dearth of major media IPOs, they often have to be mixed in with large, upfront payouts.
They also don't guarantee smooth sailing for the business going forward. While some deals, such as Vox Media's merger with New York Media, have been framed as "opportunity," the reality is that many of these recent media tie-ups involve at least one business that is losing lots of money.
"In the interim, if you need to keep talent and you want to save some face, it's a good move," Sanwal said. "But to some degree, it's going to come out in the wash at some point."
https://digiday.com/?p=348616
October 2, 2023 • 1 min read
•
•
The publishers who attended DPS were focused on the potential upsides of applying the technology to their operations while guarding against the downsides.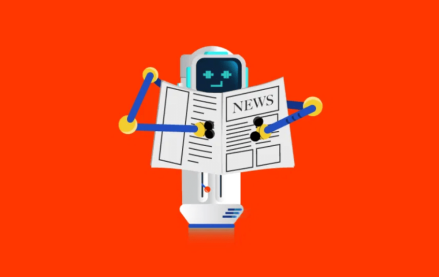 October 2, 2023 • 4 min read
•
•
Now that ChatGPT users can surf the internet for information, some publishers are reconsidering the weight of the issue.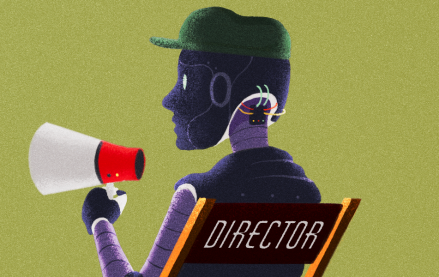 October 2, 2023 • 5 min read
•
•
As Meta makes celebrity-like chatbots, ChatGPT learned to "hear," "see" and "speak" while Spotify is piloting AI-translated podcasts.