'A compelling model for the industry': New York Media CEO Pam Wasserstein on merging with Vox Media
September 25, 2019 • 5 min read
•
•
The digital media consolidation wave continues.
Vox Media and New York Media are combining, creating a bulked-up company on track for $300 million in revenue next year with over a dozen vertical brands. The deal brings together companies with similar approaches to digital media. Vox has built a portfolio of specific brands: Verge in tech, SB Nation in sports, Eater in food and Vox.com on politics. New York Media deconstructed its New York magazine for digital media, spinning out The Cut to focus on women, Vulture on culture and Intelligencer on politics.
New York Media CEO Pam Wasserstein, who will become president of Vox Media, said the deal is based on shared ambition, along with a dose of realism that sustainable media requires cost savings in sales, marketing, tech and back-office services.
"I'm genuinely excited by this and what the future of these businesses looks like," she said. "I think it's going to be a compelling model for this industry."
What convinced you now is the right time to sell? Did the possibility of a downturn play into your thinking?
It's a merger. We're very much in this for the long term. We're doubling down on the media business. There's an element of downside protection. We're stronger together. At the same time, the rationale is about growth and opportunity, and taking an ambitious view of what a media business built around premium brands could look like.
You said in The New York Times that you didn't "have to do this" but at the same time New York Media as an independent company never proved it could be sustainable (and ambitious). What would an independent path have looked like?
I felt good about our independent path. We were committed and excited about our independent path. We had a good year. We had strong revenue and bottom-line growth. We are on a trajectory to continue this. Over the last few years, we became a lot more diversified and scaled. This was a special opportunity. I wasn't looking to sell. I have a vision about what a strong independent sustainable media biz would look like. At the same time, are there ways to get there faster?
What were the biggest challenges of being a midsized publisher?
What we managed to do well is define our brands and our space and therefore our business. In the market, if you're in the middle without a compelling product that can be hard. What our strategy has been — and the way Vox has built aligns with this — is to build very strong, differentiated editorial products that people respond to and are trusted, and around that build a business that is intentionally diversified for what those businesses are.
Vox Media CEO Jim Bankoff talked of the "lackluster ambitions" of other mergers. What makes this ambitious?
It's ambitious because the synergy is on the growth side. We both run lean businesses. There are no layoffs planned. It's about growth. We have a strong e-commerce business. How do we bring that thinking to the portfolio? How do we build the kind of sophisticated ad solutions together? That opens up new potential. It's thinking about subscription businesses across this entire portfolio. We bring complementary learnings and experience to the table. Our creative talent, for example, will be excited by the Vox Media podcast network and Vox Media Studios is experienced and successful in nonfiction streaming.
Why all stock? I'd think you'd want a heavy cash component.
We decided to do stock because we believe in this vision. It was an easy strategic conversation because the way Jim was thinking about what this could be is the way Jim [Bankoff] was thinking about what New York Media could be.
How diversified is revenue now outside of advertising?
This year, our revenue will be 60% advertising. A few years ago it was 85%. The whole pie has grown substantially as well.
There's now overlap within categories — Eater and Grubstreet, for example — will an integration include possibly merging them?
No, we're not looking at merging any brands. Our portfolio are pretty complementary that there isn't a lot of subject matter overlap. It presents an opportunity in the sense that we'll be editorial cousins and learn together across all the brands. Even in our existing portfolio, there's plenty of overlap in subject matter coverage. It encourages each of our brands to stay on brand. We work very hard to make sure our brands are true to themselves.
What areas will be more efficient as part of a larger entity?
We plan to combine our sales and marketing team, our tech and product, corporate services. When you're approaching vendors there's definitely an advantage to being bigger.
New York Media had its own CMS with Clay while Vox has placed a big bet on Chorus. Is the plan to eventually move to Chorus?
At the moment we'll continue to operate them separately. Over time we'll be on one platform. We'll take our time and do it right.
Bloomberg Media CEO Justin Smith spoke at our Digiday Publishing Summit this week about the "green shoots" in digital media which are encouraging, but he tempered that by saying the opportunity might just be smaller than once imagined, particularly for single brands.
Several years ago there was frothy thinking about what the unlimited growth potential was [in digital media]. What we're doing here is creating a new kind of media company. It's truly multiplatform, diversified, modern and built around premium high-quality content and distinctive brands.
Any editorial changes?
I don't think you're going to see any change to editorial. To the extent there's change, it's that we learned from each other. The unique sensibility of the New York Media sites that's our reason for being.
https://digiday.com/?p=347332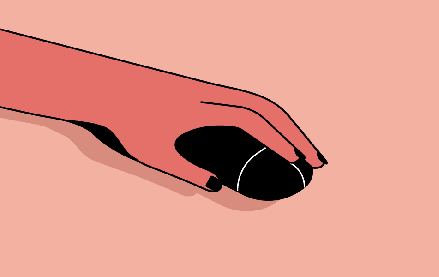 December 1, 2023 • 3 min read
People claim that the role of chief diversity officer is vanishing. However, AI is booming, and the CDO can help ensure responsible AI.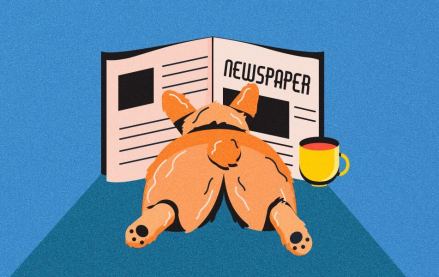 November 30, 2023 • 4 min read
Digiday+ Research found that publishers' programmatic ad revenue didn't quite live up to expectations this year, but they still see it as a growth area.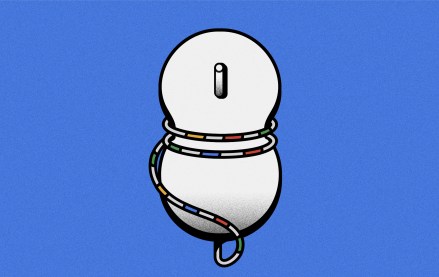 November 30, 2023 • 13 min read
For a couple of publishers, referrals from Google are down upwards of 60%.