BuzzFeed wants to become an authority of sexual wellness for millennials with a new branded sex toy
November 11, 2020 • 4 min read
•
•
BuzzFeed's name and signature bright red color will be used to sell a new vibrator this fall in the publisher's latest effort to become the internet's authority on sex and wellness.
To do it, the publisher is deepening its ongoing, two-year-long partnership with sex toy manufacturer and porn company Bellesa, which started out as an affiliate and advertising relationship but has since extended into a royalty-based licensing agreement for the new product called the BuzzFeed AirVibe that launched this week.
The category of sex toys in BuzzFeed's affiliate business has grown significantly in the past year, according to Nilla Ali, BuzzFeed's svp of commerce. Year-over-year sales that sex toy endemic partners have received through BuzzFeed's coverage of this area are up 186%, she said. Neither BuzzFeed nor Bellesa would disclose the estimated revenue earned from the product sales or how much each party would earn, but the vibrator itself is priced at $59 and BuzzFeed will earn a royalty from the sales.
Also, in the past year, BuzzFeed has had over 150 million views to content that was specifically related to sex toy products, said Ali. Additionally, sex-related posts on the site peaked in April right as the country went into coronavirus lockdown and "sex" has been in the top five for user search terms on the web and top 10 for the app throughout the entire year, according to the company.
Because of that increase in interest and traffic, the publisher is launching a new vertical tied to this subject.
The Sex and Love vertical is scheduled to launch in the first quarter of next year, after the BuzzFeed-branded sex toy has been on the market for a couple months, which is unlike what BuzzFeed did with product launches tied to its other verticals like Tasty.
"We really want to ensure that we are establishing ourselves as a credible authority in the sex and wellness space and if we can go out to market with a product and a partnership with one of the most well known players, that achieves that goal for us, especially as we launch this new vertical," Ali said.
This is the first product that Bellesa is creating as part of a licensing deal with a publisher, but Bellesa's CEO Michelle Shnaidman said that this BuzzFeed-branded vibrator is projected to be the most popular product to date for her company.
One reason for that is that the vibrator itself has a couple of new features, such as being small and discrete and being moldable to each user. But what's also expected to increase sales is having the product put in front of BuzzFeed's audience, she said. In September, BuzzFeed had a total of more than 45 million unique visitors to the site, according to Comscore.
In working with BuzzFeed for affiliate partnerships in the past, Shnaidman said that every time Bellesa's products are written about, there is an increase of sales from people not typically in its consumer base, specifically from men buying toys as gifts, though she would not disclose the exact number.
As for creating the vibrator itself, Ines Pacheco, the director of licensing operations at BuzzFeed, said that there were several indicators from readers that informed which product would sell best to that audience, including the key search terms like "discrete" and which performance functions would be most attention grabbing.
In product generation, Ali said that BuzzFeed has an advantage as a publisher because it has "insights into two points of the funnel, one being intent in terms of what people are reading about and which articles garner the most views, but then also insight into what people are actually buying," she said, adding "We are well positioned to know which products are likely to resonate best with our audience, which introduces an interesting opportunity for publishers to play a bigger role in product development."
Ali, Pacheco and Shnaidman all said that additional co-branded sex toys between BuzzFeed and Bellesa are in the works.
The legacy media companies in the sex and sexual wellness space are publishers and large licensors like Playboy, which while its iconic bunny might still sell on a t-shirt to younger generations, few, if any, millennials and Gen-Zers have actually read the magazine, said Stu Seltzer, CEO of Seltzer Licensing Group.
"BuzzFeed has the audience going for them. The other brands are for the older generations and now it's time" to focus on sex and sexual wellness content for Millennials and Gen Z, Seltzer said.
https://digiday.com/?p=383086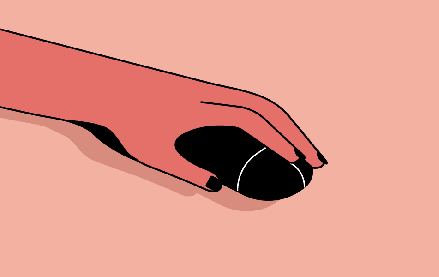 December 1, 2023 • 3 min read
People claim that the role of chief diversity officer is vanishing. However, AI is booming, and the CDO can help ensure responsible AI.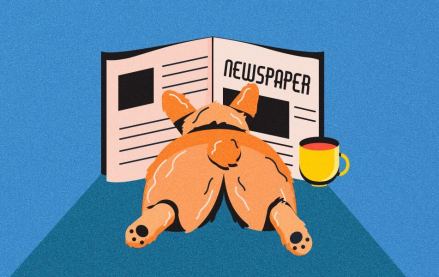 November 30, 2023 • 4 min read
Digiday+ Research found that publishers' programmatic ad revenue didn't quite live up to expectations this year, but they still see it as a growth area.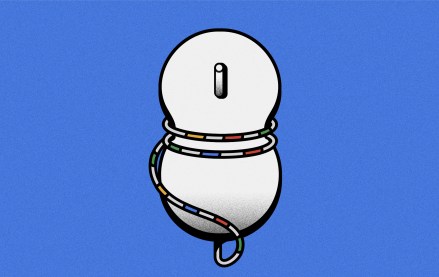 November 30, 2023 • 13 min read
For a couple of publishers, referrals from Google are down upwards of 60%.