Video Briefing: The pros and cons of a digital media merger
November 28, 2018 • 6 min read
•
•
BuzzFeed CEO Jonah Peretti created a minor uproar last week by floating the idea of a merger between his company and a few — or all — of the other big digital publishers including Group Nine Media, Refinery29, Vox Media and Vice Media. A merged entity might give them a shot at negotiating better business terms with Facebook and other platforms, Peretti said. But what are the true pros and cons of such a move? Let's break it down.
The key hits:
A merged digital publishing giant could create profits by eliminating redundancies in various areas of the business.
But some argue that these companies have high operating costs and too many employees.
A bigger publishing house equals more negotiating power with agencies.
It's unlikely to attract better business terms from Facebook and other platforms.
Many investors will be forced to write down their investments, which might be the biggest block from any sort of merger actually happening.
Pro: Eliminating redundancies
It is true that there are shared operational roles that could be eliminated by merging two or more of these companies. The number of dollars saved by eliminating those roles could also bring these companies closer to profitability.
As one digital publishing founder recently told me, "Every single one of the digital media businesses that got VC funding has its own tech team, its own CMS and its own HR departments and ad operations departments. The only thing you'd keep separate [in a merged entity] is content and direct sales. Other than that, it's shared infrastructure."
"Discovery and Scripps combined and said they were going to find $500 million worth of [savings]," said one digital media CEO. "It just depends on how much infrastructure a company has built."
Con: The companies might be too fat
One hang-up with the previous argument is that many of these companies could simply be too big. BuzzFeed is reportedly on track to do more than $300 million in revenue, but has more than 1,300 employees around the world. Vice Media, which is reportedly on pace to make between $600 million and $650 million, had 3,000 employees as of last year — and is currently under a hiring freeze as it aims to reduce its workforce by 10 to 15 percent. Vox Media has close to 1,000 employees and is on track to make less than $200 million.
A second digital media CEO, whose company does nine figures in annual revenue and is profitable, said his operating costs are 30 percent of the company's top-line revenue. That's not the case with some of the big digital publishers. "It feels like these companies are overstaffed by 60 to 65 percent," he said. "Just think about the level of redundancies that would have to come out to get to profitability."
Pro: More attractive to advertisers
This might be the most obvious. But a merged entity would ostensibly show greater scale, which remains attractive to advertisers. "There are theoretically a million places advertisers can go these days," said the first digital media CEO. "What ends up happening is that brands can't always do everything and so they focus their attention on fewer, bigger partners. It's inevitable."
Con: It won't impact terms with the platforms
It's unlikely that a bigger digital publishing company could compel Facebook, Google and other platforms for better business terms. Privately, multiple top digital executives admitted as such. "To think anything is a silver bullet — there's nothing that's going to solve all your problems," said the first digital media CEO. "But it could create a more productive relationship and ongoing conversation with Facebook and others."
Publicly, platforms will acknowledge the importance of top digital publishers. But the fact is that the platforms are not hurting for supply — even a combined BuzzFeed-Group Nine-Vox-Vice-Refinery29 would account for only a fraction of the amount of programming that runs through Facebook and YouTube alone.
Con: This won't be a good deal for most investors
Ultimately, though, the biggest hang-up might be with investors. All of these companies have raised hundreds of millions of dollars in capital at high valuations from a wide and varied group of investors. The reality is that a merged company would require many of these investors to write-down their investments — something which Disney just did with its Vice Media stake. That's not something that VC firms and others are keen on doing. Plus, different investors have come in at different stages at the company. Industry sources often talk about how TPG's $450 million investment in Vice, which valued the company at $5.7 billion, is "last money in, first money out" — which means TPG needs to be made whole on their investment terms before other investors see a dime from any Vice Media acquisition.
Ultimately though, Peretti's floater — which has been discussed by media bigwigs over drinks for years now — is just that: an idea. More realistically, it's another acknowledgment that the digital media business continues to struggle under the weight of tech giants.
Confessional
"Everyone is so down on the industry. Anybody supplying anything that is a ray of light or a ray of hope will just end up getting beat down." — Exec at top digital publisher
Numbers don't lie
$7 million: The amount of gross sales Complex Networks is on track to do for its line of "Hot Ones" hot sauces.
16 hours: How long Facebook's Ads Manager was down at one point in the weeks leading up to Thanksgiving.
What we've covered
The Dodo has 33 million monthly viewers — and is profitable — on Snapchat:
The Dodo's daily channel also has 5 million subscribers.
The Group Nine-owned brand said it's profitable on Snapchat partially because it has the same-sized team producing content as revenues have continued to grow.
Read more about The Dodo and Snapchat here.
TV and OTT programmers are coming after DTC brand dollars:
NBCUniversal, Hulu and Turner are ramping up their pitches to direct-to-consumer brands.
Hulu, for instance, has created an entire sales group focused on courting DTC ad budgets.
Read more about TV and DTC brands here.
What we're reading
Hallmark's streaming video channel has 500,000 subscribers: It saw a recent 11 percent uptick in subscribers by marketing its holiday programming on the channel, which costs $6 per month. There's a reason why services such as Pluto TV, Roku and YouTube are focusing on classic movies. Hallmark's getting people to pay for them.
Apple has considered releasing a streaming dongle (sub required): Apple's producing a bunch of high-priced TV shows, which it plans to release for free. It might be a good idea, then, to get its TV app into as many homes as possible. One way to do it: a cheaper streaming device than the Apple TV box, which retails at $180.
Turner calls "The Match" a success, despite tech problems: Turner's streaming broadcast of the golf match between Tiger Woods and Phil Mickelson ran into technical difficulties, which eventually forced Turner to stream the match for free (instead of the initial $20 price tag) and issue refunds to those who paid. Turner president David Levy says the match was still a success: it reached 750,000 unique video views and ad sponsors were pleased. This was a major test for Turner's B/R Live platform, and whether the company can pull off more streaming pay-per-view events. Levy said the company is planning more.
AT&T and WarnerMedia's upcoming streaming service has a boss: AT&T executive Brad Bently has been named gm and evp of direct-to-consumer development at WarnerMedia and will be in charge of the upcoming HBO-based streaming service.
https://digiday.com/?p=313356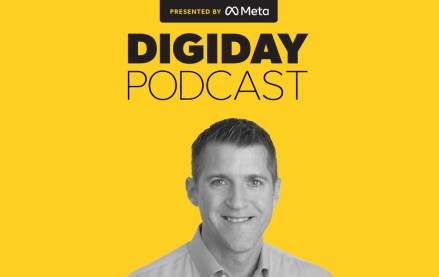 November 28, 2023 • 4 min read
Google's vp of global ads is confident that cookies will be gone from Chrome by the end of next year, despite all the challenges currently facing the ad market.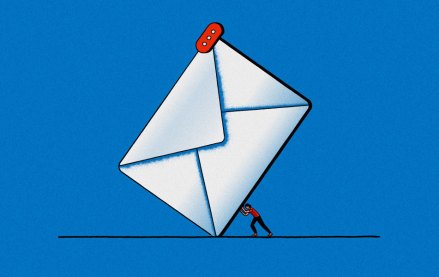 November 28, 2023 • 6 min read
Some email newsletter platforms' click-through rates are actually click-to-open rates, which are measured against the number of emails opened rather than the emails sent. But buyers seem to prefer it that way.
November 24, 2023 • 5 min read
Publishers' events businesses picked up pretty significantly during the back half of this year — and they will focus on sustaining that lift into 2024, according to Digiday+ Research.