Business publishers are seeing events as a top growth area
October 18, 2019 • 5 min read
Trade shows, conferences and summit events are nothing new for business-to-business publishers, who have a tight grip on catering to professional audiences.
But for business publications like Forbes, Reuters, The Wall Street Journal and Bloomberg, events are an appealing area of growth, offering both custom events for sponsors and building their own event franchises. The Wall Street Journal is seeing double-digit growth in both event sponsorships and attendance, and CMO Suzi Watford said that it's a substantial and growing revenue line alongside its custom business, The Trust. It puts on upwards of 200 events per year, ranging from partnered CEO dinners to days-long festivals, all of which are open to sponsors.
And at Bloomberg, Stephen Colvin, global head of advertising, marketing and live events, said that its events division has seen revenue growth over the past three years, with an 84% increase in revenue in 2018 alone. The company now has over 80 events globally, a figure that doubled from 2017 to 2018 and has since increased to over 80 in 2019 with the launch of several international events.
Reuters, which previously didn't have an events business, bought into it earlier this month through the acquisition of FC Business Intelligence, a business-to-business publisher and conference provider in the pharmaceutical, energy, travel, science and technology spaces. Its events portfolio now has upwards of 70 events per year.
With falling print revenues and tough competition for digital ad dollars, publishers see events as an opportunity to grow revenues from their custom businesses, both by selling more bespoke events and by building out their tentpole franchises with new activations and underwriters.
"Much of [event] growth has been in the custom space," said Forbes CRO Mark Howard. "Several years ago, print was the lead, and then digital grew our footprint around the world and was a bigger business opportunity for us. But being able to take on live events has taken our relationship with the brands even further in the last couple of years."
Howard said that events have been a big strategic initiative for Forbes over the past several years, with 2011 being the year that the brand first started to really think about it as a key component of its growth strategy. But over the past year, Forbes has pushed to grow its custom events businesses. Now, the brand hosts around 100 events globally, up over 50% from last year and the majority of those events, roughly 70%, are custom created for advertising partners who are looking to reach Forbes' audience, Howard said.
Though The Wall Street Journal's customer subscriptions business is its biggest revenue line "by some miles," Watford said that its live and custom content divisions are also growing off the back of subscriptions. The majority of its 200 events are newsroom-led, but increasingly the brand is creating more custom integrations for its partners, as well as branching out into bespoke standalone events. 
But Watford said that a big effort behind its event growth is that they are a known and measurable impact on member retention. "If you have been to a WSJ event you are more likely to remain a member," she said.
For Reuters, branching into events provides an opportunity to start cross-selling its existing sponsors into events, as well as hit the more than 900 FCBI customers that don't currently advertise on Reuters' other platforms.
"One of the main reasons we were so attracted to FCBI was their expertise in pharmaceutical, travel and marketing," said Michael Friedenberg, president of Reuters. "I can't share the specific new areas we'd jump into, but what we like are highly regulated industries, which we have deep, deep expertise in reporting on those areas." 
The terms of the sale weren't disclosed, but Kate Spellman, CMO of Questex, a business-to-business publisher and events business in the beauty and wellness, travel, hospitality, pharmaceutical and technology industries, said she thinks this is a good investment for Reuters. 
"It's a smart direction," said Spellman. "What they bought was the content and the thought leadership and the database behind the brands. If they stay focused on that, then they have the business know-how to make it work."
According to Colvin, Bloomberg Live has seen a 34% revenue compound annual growth rate over the past five years, which he attributes to the company investing into the global expansion of events, including bringing the Bloomberg Equality Summit to London and Mumbai this year. And all of the brand's events — both marquee and bespoke — are invite-only, including those that are ticketed, as a way to curate an audience that advertisers and partners want to meet, which has brought in over 50 sponsors so far this year.  
However, with this growing push to take a piece of the B2B event market, it calls into question how big the bubble can get before bursting.
For B2B publishers, like Spellman, it makes sense that business publications are intrigued by these events models. "The dollars right now, B2B is a good place to be," she said. "But the challenge we have in the B2B space right now is that there is so much out there and clearing the clutter to get to the 'how to' is the real effort." 
She notes though that with an oversaturation of business-to-business conferences and events, there are only so many places for industry leaders to spend their money for professional development, and therefore, only the companies rooted in data and research will have the highest returns on their investment.
"People are focusing on quantity versus quality and that bridge is going to collapse soon. That's what's going to drive a lot of consolidation in the market," she said. 
Max Willens contributed reporting. 
https://digiday.com/?p=349733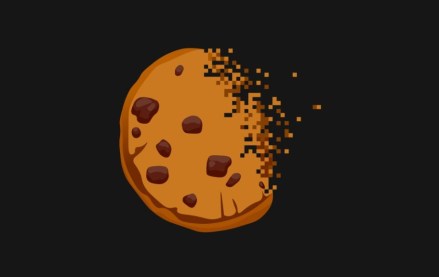 September 25, 2023 • 1 min read
During the Digiday Publishing Summit, execs from companies including Condé Nast, Dotdash Meredith and Thomson Reuters assessed the industry's readiness.
September 25, 2023 • 5 min read
Publishing executives shared their honest and unfettered opinions on the rise of generative artificial intelligence technology and its impact on traffic, IP protections, content production and jobs at the Digiday Publishing Summit last week.
September 25, 2023 • 5 min read
Here is A sampling of other AI-related news from last week.