Boston Globe Media sees ads slump 30% but subs increase by 35%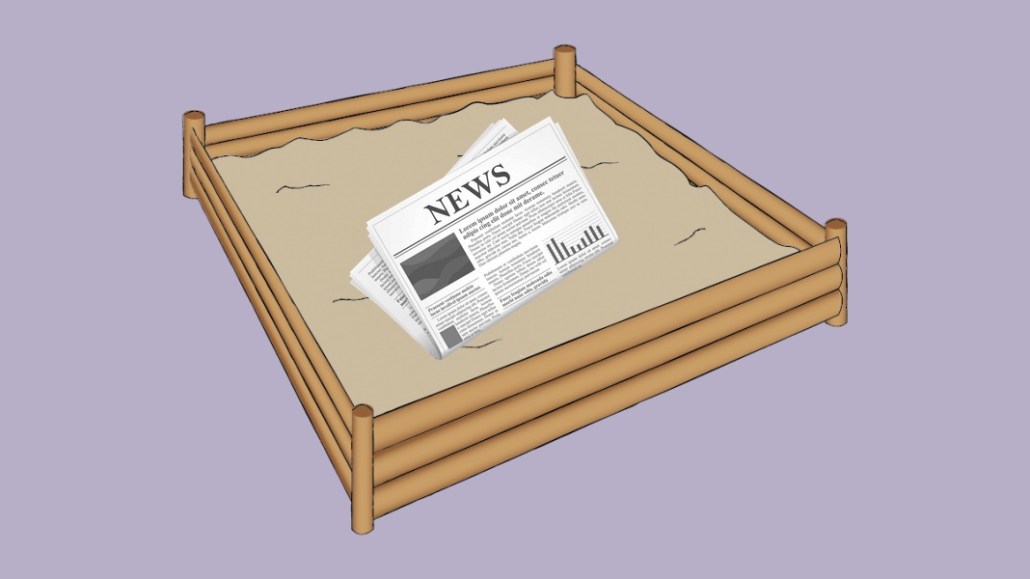 Advertising is down for Boston Globe Media (publisher of The Boston Globe and Boston.com, among others) despite traffic being double what it was last year. This no longer makes for surprising news.
Also not surprising is that those new visitors are becoming subscribers, though this does signal unprecedented growth for the publisher. In the past 10 weeks, digital subscriptions are up 35%, according to Kayvan Salmanpour, chief commercial officer at Boston Globe Media.
The big change, Salmanpour said, is working to create community-building products for its subscribers that the Globe's editorial staff then supplements with added guidance and conversations.
From those products, he said that his team is able to start bringing back some sponsor revenue that it had lost from its previous business model.
In the latest episode of The New Normal, Salmanpour discusses the changes that Boston Globe Media has needed to make in short term and what he expects will stick around beyond the pandemic.
Traffic is up but the audience isn't monetizable
In March, unique visitors were double that of the previous March, but "the irony is advertising is down," said Salmanpour.
All in, he said that ad revenue has fallen about 30-35% during the pandemic. Programmatic is taking a slightly smaller hit of between 10-20% because the increase in traffic and the decrease in CPMs have balanced out. Salmanpour clarified, however, that programmatic not generally a significant portion of the company's advertising revenue mix.
In 2019, The Globe saw a trend of increases in the volume of deals over $100,000, but now, "we're having fewer bigger deals," he said. What his team is having luck selling, though, are bigger content initiatives that can be segmented into smaller packages.
Subscriptions strategy and growth
Salmanpour said that it took Boston Globe Media 7 years to get to 100,000 subscribers. Then it took 47 weeks to get to 200,000. Within the last 10 weeks, however, digital subscriptions have grown by 35%.
Reader revenue is important right now with ad revenue down, but the Boston Globe is still offering what he considers to be its most generous subscription offer of $1 for six months. This is because in testing the promotion for the past eight or more months, his team found that the retention rate — and therefore the lifetime value — of subscribers starting out at that offer was well worth losing out on any potential revenue at present.
Coronavirus content and newsletter
A typical coronavirus article is converting anywhere from 300 to 800 subscribers, three times higher than a non-coronavirus article from before the pandemic, Salmanpour said. And while he would not disclose the conversion rates of its coronavirus newsletter (which has 250,000 subscribers), he did say that by the nature of the content, the newsletter is it is overall a strong converter.
Creating products that won't scale
The Globe's sellers went to small business advertisers and invented them to a Slack channel that was made up of more than 450 small business owners who were all asking for resources and help. The business editors then took part in the Slack channels to decode PPP, talk about local ordinances and lead town halls. "The Globe took on a new role as a convener," said Salmanpour.
The Slack channel is about to get sold to one of their bigger clients, he said, and then another brand asked to create a branch off of that main Slack channel for women- and minority-owned businesses specifically.
"It feels suddenly like we've taken that start up stance, where we build value, build a community and then monetize it," Salmanpour said. "Are these products things that we'll carry over in a few months' time? I don't know. But I do know that for the first time, we are actually adding a tremendous amount of value to communities in need and we're figuring out ways to monetize it."
Adapting sales products
"In the first couple of weeks, our sellers were practically not selling anything. But they needed a lot of direction on how they should communicate with our clients," said Salmanpour. So the team pivoted to asking corporate clients exactly what they were looking to achieve with their advertising and then started building ad products that would meet those needs.
One product that came out of this was the Boston Globe's "Salute to Nurses" recognition that nurses were nominated for and advertisers underwrote. In addition to the good will content, 10% of the sales from that product were then donated to the American Nurses Foundation, which he said helped to rally advertisers even more. This product ended up driving the most amount of revenue in two weeks than the publisher had ever done before on a special report or special initiative, he said.
What will stick?
"Everyone talks about Covid being the great accelerator, but we knew there were certain parts of our business that were declining year over year," he said. Two examples in particular were its classifieds and its arts product (which was primarily print). He said that his team has been thinking about what these things in particular will look like, because they cannot go back to the already declining product that they once were.
The Globe's documentary festival, GlobeDocs, was also "always hampered by the fact that it's location is in Boston," he said because the attendees came from 31 different countries and submissions were global as well. They had started streaming some of the documentaries prior to the pandemic, but "in some ways, these things have helped us rather than impeded us" by having to switch to all virtual.
Join us for our next episode of The New Normal on Friday, May 29 at noonET. Josh Raab, director of Instagram at National Geographic, will talk with Digiday editor-in-chief Brian Morrissey about adapting National Geographic's Instagram feed in a world where travel (and travel photography) have gotten a lot more complicated. Register here.
https://digiday.com/?p=367380