How Bonnier is playing for consumer revenue in 2020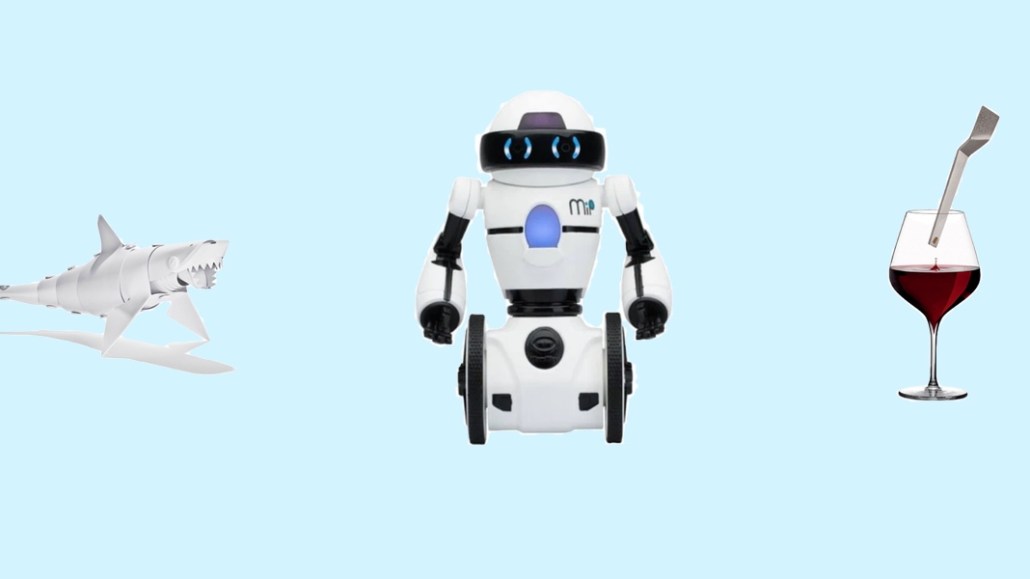 Popular Science is launching a line of STEM toys as parent company Bonnier aims to build its licensing business.
Slated to debut next month at the International Toy Fair in New York, the line of 12 to 15 toys will highlight topics found in Popular Science's coverage and involve scientific principles like gravity, heat and the refraction of light. The products are still being developed, but Bonnier's svp of consumer products, Elise Contarsy, said her team selected Wow! Stuff as the manufacturer and licensing partner for these toys because it had previously created a line of science, technology, engineering and math toys for the Science Museum in London. 
"We're not just giving them the name," said Contarsy, adding that while Wow! Stuff will design and manufacture the toys, Bonnier's licensing team, which currently has a staff of four people, will have final design approval.
Bonnier's goal is to achieve a "broad distribution" of the toys in retail locations across the country, with the products hitting shelves in the second half of the year, well before the fourth quarter when many holiday gifts are purchased, Contarsy said.
Contarsy noted that this year Bonnier intends to grow the licensing business for three of its brands: Popular Science, Outdoor Life and Saveur. While Bonnier would not disclose how much revenue it currently derives from licensing products, she said licensing will play a role as the company strives to achieve its goal of growing consumer revenue in 2020. A total of six different brand licensing projects are set to come into fruition in 2020; her team spent 2019 developing licensing partnerships.
Two of these product licensing deals will be for the Saveur brand. Next month the food magazine is launching a line of cookware that will be manufactured and distributed by Winnington Metal & Plastic Manufacturing. And sometime in early 2020 Saveur is launching with Gourmet Warehouse a line of sauces and spices to be called Saveur Selects.
Stu Seltzer, CEO and founder of Seltzer Licensing Group, said niche magazines seem to provide more opportunity for licensing deals than general titles. Thus, he said it makes sense for a publication like Popular Science, rather than a general interest publication such as Time or Newsweek, to explore product licensing.
Contarsy confirmed that Wow! Stuff would pay Bonnier royalties fees for the new toy line but would not disclose the rates.
According to Seltzer, toy manufacturers are often looking for licensing partners and find it important to have a brand associated with the toys they make, as this can build their appeal for consumers and drive sales, he said. Therefore, the royalty rates on toys tend to be higher than the rates for many other product categories.
The royalties that manufacturers might pay for branded toys can be 8% to 16%, or even as high as 18% (for trading cards), Seltzer said. Toys with Disney characters or branded with Batman and Spiderman tend to command higher rates, while more classic franchises, like those involving Peanuts characters, would bring close to 10%, he added. Seltzer estimated that Popular Science's toy licensing deal would only realize royalty rates at the lower end of the range.
Cookware and apparel tend to have lower royalty rates for licensing partnerships than toys do, said Seltzer, citing royalty rates for cookware as ranging from 6% to 10%, he said.
Outdoor Life was Bonnier's first brand associated with a licensing deal, after the publisher launched an apparel line at Sears five years ago. According to Contarsy, the partnership was renewed again this year. She mentioned that Outdoor Life will have other product lines formally launched this year. 
"Revenue diversification is key for legacy publishers," said Contarsy, who served as Meredith's vp of brand licensing for a decade. "Licensing revenue can be a great offset to declining advertising revenue. We've seen this strategy [successfully] applied at other companies."
https://digiday.com/?p=357024