Bloomberg's Justin Smith on rethinking brand and unfriendly platforms
March 30, 2017 • 4 min read
•
•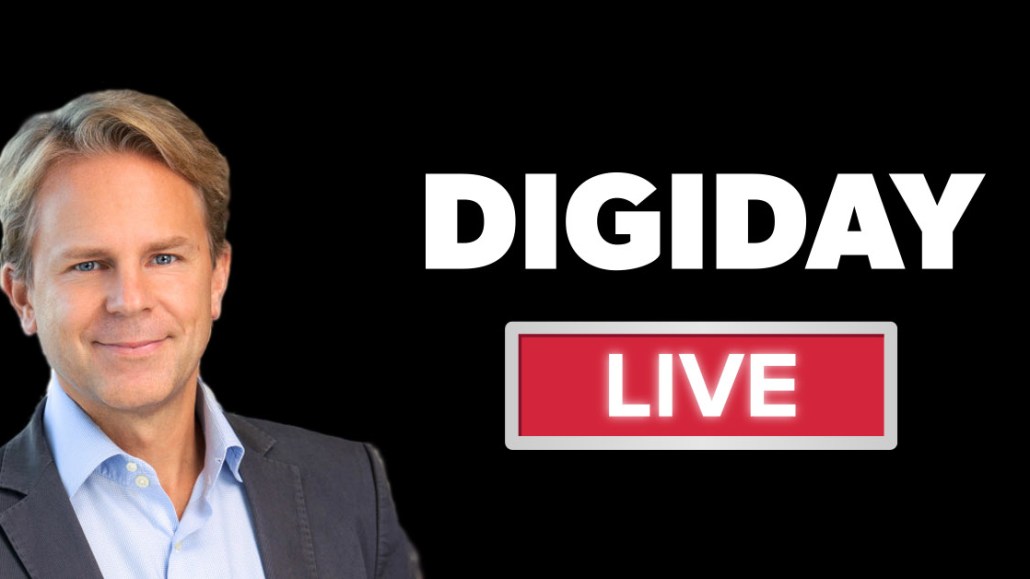 Subscribe: iTunes | Stitcher | RSS
At the Digiday Publishing Summit in Vail, Colorado, Bloomberg Media's CEO Justin Smith came equipped with a survival guide for publishers in 2017.
Publishers that leaned on the distributed model got burned last year, Smith pointed out. But those that were true to their brands — and focused on what differentiates them — will persevere. Listen to the podcast (or keep reading) for pearls of publisher wisdom from Smith.
These are dire times for publishers
"Many of us thought that the digital ad revenue model would be one of the great opportunities of the future of digital media and media generally, but it has come under withering attack. The ad model is almost discredited at this point. Even worse, other revenue streams outside of the advertising have materialized. Paywalls have largely failed with very few exceptions. Ancillary revenue streams such as events and marketing services are good, but they don't altogether amount to enough revenue and growth. So there's really no high growth at scale revenue opportunity on the horizon, which is a dire situation."'
The digital revolution is still just beginning
"Sixty-five percent of total ad revenue is still in traditional, and actually has yet to move over to digital. The 80 billion and 25 billion that Facebook has is largely direct response advertising. Round one was about direct response, performance advertising, shifting to the platforms. But the real fight is in round two. Because there's $250 billion sitting largely in TV, but also in print and other places that is yet to actually move over to digital. Publishers with strong brands, great environments, great content and a long lasting legacy of working with brand advertising really stand a much better chance at winning there."
The platforms are beginning to show a few clear vulnerabilities
"The rise of fake news on Facebook has resulted in the erosion of trust that so many people have started to feel, both as consumers and as commercial partners. It's not being resolved fast enough, and some argue that it's not resolvable given this neutral intermediary position that platforms have taken. Many CMOs have also said that the hyper micro-targeting that the platforms offer is actually not as effective for broadening the brand funnel when you look at brand advertising."
Focus on content differentiation
"Platforms have forced publishers to become commoditized because publishers have wanted to please the platform's algorithms, and have therefore produced the same kind of content, which has been hurtful to the content quality, and the differentiated nature of quality of different publishers. You have to throw that playbook out, and rethink your approach to create content in a way that nobody else is producing. It's a fundamental building block for creating a great business. Through this you achieve uniqueness, not scale. You become a natural must-read for your target audience."
To make brand central, invest into brand management
"The publishing industry has never taken brand management seriously. But in a world of fragmentation, where these platforms are intermediating us, brand is becoming the most important asset. You can adopt phenomenal brand practices into your publishing model and create a differentiation there, especially in platform environments where brand blindness is rife. News feeds are eroding consumers' association of content with brands. So you need to rethink how to make brand central."
Pay more attention to your video strategy and distribution
"[In distributing video on platforms], you're getting that passive platform-consumer but you're missing on the opportunity on focusing on video that you can produce directly for your audiences and your app environments, and monetize it in different ways.
Productizing data can be valuable
"Very few people are productizing their data, which means creating real editorial products and advertising products that can create value for your business. While we can't create the scaled data advertising solutions that Facebook and Google can, and other large platforms, we actually can create some really competitive and more niche, targeted and focused B2B data spaces, which are very successful."
Fill the gaps that platforms can't
"Do the things that platforms can't do. Lean into the things they'll never do. They'll never be content creators, at least we don't think. They may license content. Lean into your capabilities as storytellers, of creative design. Execution, which is basically talent that is core, can still be a fundamental differentiator. If you find the best talent, create the best management team, then you can actually beat the market."
https://digiday.com/?p=230049
October 2, 2023 • 1 min read
•
•
The publishers who attended DPS were focused on the potential upsides of applying the technology to their operations while guarding against the downsides.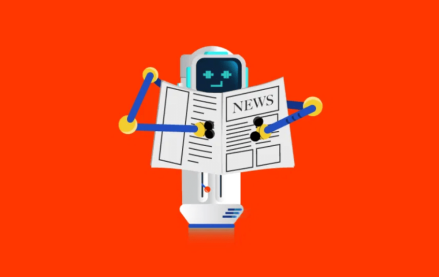 October 2, 2023 • 4 min read
•
•
Now that ChatGPT users can surf the internet for information, some publishers are reconsidering the weight of the issue.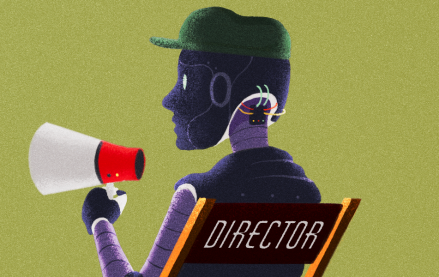 October 2, 2023 • 5 min read
•
•
As Meta makes celebrity-like chatbots, ChatGPT learned to "hear," "see" and "speak" while Spotify is piloting AI-translated podcasts.