Bloomberg lays off employees in its media distribution group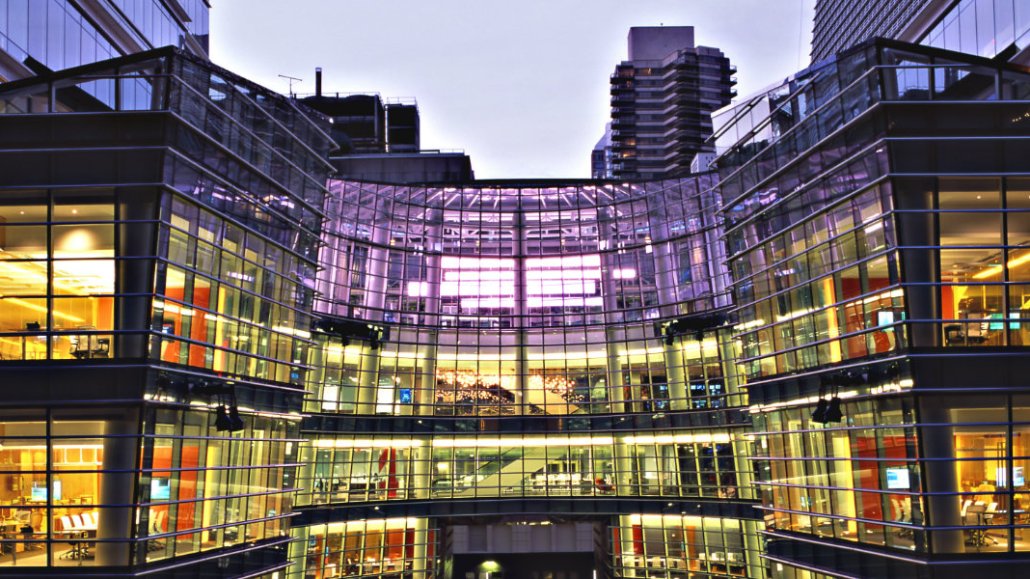 Bloomberg Media has laid off close to a dozen employees in its media distribution unit, which cuts distribution deals for video, photo, text, data and other content from the business news giant.
According to three sources with direct knowledge of the unit's business, Bloomberg Media has laid off at least 11 employees from its Bloomberg Media Distribution division. Before the layoffs, BMD had about 50 employees in the U.S., London, Hong Kong and Singapore, though some of them had other responsibilities outside of BMD, one of the sources estimated. Overall, the BMD division is profitable and generates close to $50 million in annual revenue, two sources said. Revenue was also growing 12 to 15 percent annually over the past five years, one of those two people added.
"We recently made some changes in our organization to bring media distribution and digital together under one group, directing our resources towards digital and other areas of growth," said a Bloomberg Media spokesperson.
BMD licenses Bloomberg Media content — everything from its linear TV network to original video series, articles, photos and data — to syndication partners in more than 130 countries. The division also had deals with other publishers, including The Economist, The Hollywood Reporter and Billboard, to license their content to broadcast and publishing clients globally.
BMD has two sub-units: one focused on content sales to magazines and newspapers — essentially, transactional news wire deals — and a second which focuses on broader, long-term deals with portals, social platforms and other co-branded distribution partnerships. The cuts happened across the unit.
The layoffs follow recent internal reorganization at Bloomberg Media over the summer. About five months ago, BMD was moved from underneath the oversight of Bloomberg Media COO Jacki Kelley to Scott Havens, Bloomberg Media's global head of digital. Sources said the cuts of about a dozen people came under Havens.
The sources said the given BMD was growing revenue, the cuts were perplexing. "BMD did deals that had nice revenue attached to it, but there was also an awareness value by helping the content reach a much broader audience," said one source.
Elsewhere at the company, in August, the New York Post reported that Bloomberg Media had let go of about two dozen traditional ad sales people.
At the same time, Bloomberg Media announced it was building an "end-to-end" agency consulting business, with plans to hire roughly 30 people. Andrew Benett, the former CEO of Havas, was hired to oversee this business. Digital advertising now accounts for half of Bloomberg Media's revenue, and has grown 25 percent year over year through the third quarter, according to a company spokesperson.*
"They're starting this consulting business, and my understanding was that the big ad-sales layoff was done in order to make way for the high-priced consultants needed for that kind of business," one source said.
Also, in the past six months, a half-dozen other key digital executives have left Bloomberg Media, including the organization's heads of marketing, product and video product. The company has also made new hires to head up mobile apps, innovation, digital strategy and business development, and consumer subscription revenue, among other business areas.
Bloomberg also plans to launch a live social news network in partnership with Twitter, for which the company is planning to hire 50 people.
This piece has been updated to reflect Bloomberg's digital ad revenue growth in 2017.
https://digiday.com/?p=260659