Barstool Sports' new pizza app gets 175,000 downloads in a month
September 14, 2018 • 3 min read
By now, it's become well established that if Barstool Sports builds something, the "stoolies" will come out in droves.
Last month, Barstool Sports launched One Bite, a mobile app based on its popular digital video series by the same name that allows users to check out pizza reviews, post reviews of their own and order pies via an integration with pizza-delivery app Slice. Since launch, the One Bite app has been downloaded more than 175,000 times on iOS devices (an Android beta version launched Sept. 13), with users posting more than 14,000 reviews, according to Barstool Sports. Users have also placed more than 10,000 delivery orders from the app, the company said.
The One Bite app has more than 104,000 restaurants, said Erika Nardini, CEO of Barstool Sports. "We can be the single biggest database for pizza — certainly in the U.S., but we have aspirations beyond that as well," she said.
The pizza app is the latest example of how Barstool has gotten people to pay for products — from T-shirts to amateur-boxing tournaments — by leveraging its passionate fans.
"The revenue potential [for One Bite] is enormous," Barstool Sports founder Dave Portnoy said. "But it's another example of what makes us unique. [The "One Bite" show] wasn't thought of with a business plan from the beginning. But we have such a loyal, rabid fanbase that's always active and connected. If something hits, we can figure out different ways to monetize, even if we don't always know where the next hit will be."
With sales of pizza-themed T-shirts and the like, One Bite has become a top source of merchandise revenue, said Barstool, without giving details. Barstool also gets paid by Slice for new customers and orders made through the app. It has also nabbed sponsors such as Frank's Red Hot tied to both the show and the app. Barstool is looking into how it can tie brand-sponsored promotions and discounts into the app, in categories from banks to beverage brands, Nardini said.
The One-Bite app grew out of a long-running video series starring Portnoy, who says he's visited and reviewed more than 450 pizza restaurants in New York, Boston and other cities and towns across the country. What started as a bit with Portnoy visiting a pizza joint, taking a bite of a slice, and giving a number review (on a scale from 1 to 10, decimals included), has turned into a popular video series. "One Bite" averages 796,000 views per episode across platforms, according to the company. Recent episodes spotlighting Lou Malnati's in Chicago and Giordano's in Martha's Vineyard, have collected close to 2 million video views each.
The show, which is also available to watch on the app, has also featured celebrity guests such as actor Ed Helms, MLB star Bryce Harper, "SportsCenter" host Scott Van Pelt and Guy Fieri.
The show's success has had an unintended benefit: it's introduced Portnoy and Barstool Sports to people outside of its rabid fanbase. The show and the video reviews have been watched for more than 3.6 million minutes on the app, according to Barstool.
"Half the people who recognize me on the street recognize me as the pizza guy and don't always know of the Barstool connection," Portnoy said.
https://digiday.com/?p=302925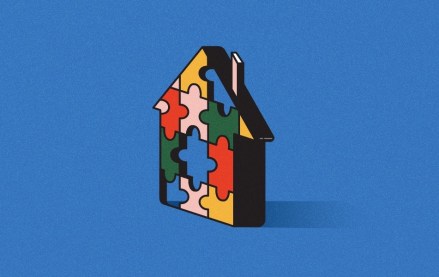 September 22, 2023 • 4 min read
Apartment Therapy's president Riva Syrop took the stage at the Digiday Publishing Summit to discuss the convergence of commerce and sponsorship revenue within its Small/Cool event.
September 22, 2023 • 4 min read
Media execs took stage at the Digiday Publishing Summit to discuss the growing importance of ROI in ad campaigns this year.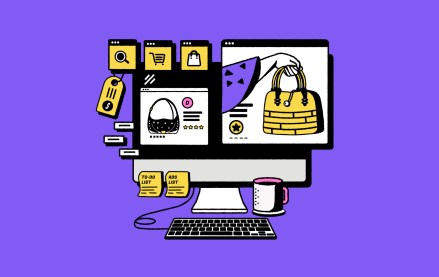 September 22, 2023 • 4 min read
CEO Satya Nadella said AI assistants will be as ubiquitous as PCs and will help users navigate across apps, operating systems and devices.