Barstool Sports gets 10k paying subscribers in three days
January 11, 2019 • 4 min read
Barstool Sports says it already has more than 10,000 paid subscribers to its new membership service, Barstool Gold, with 81 percent signing up for the $100 annual subscription.
Launched on Jan. 8, Barstool Gold is a tiered membership product from the digital publisher that offers everything from exclusive content and merchandise, to early access to events and office tours and meet-ups with Barstool personalities. The lower tier, which costs roughly $1 per week, includes access to exclusive episodes of podcast shows such as "Pardon My Take" as well as "The Barstool Documentary," a new documentary series covering the history of the company and its founder Dave Portnoy. The higher membership tier, which costs roughly $2 per week, also includes and ad-free experience (with the exception of branded videos and sponsored podcast reads) as well as free shipping, exclusive merchandise and the opportunity to visit Barstool's offices.
Within 48 hours of announcing Barstool Gold, the company had more than 10,000 sign-ups to the product, said Barstool Sports CEO Erika Nardini. Eighty-one percent of those sign-ups were for the annual membership, which is priced at $100 and equals the $2-per-week tier, she said. About 51 percent of all sign-ups were of that higher tier, Nardini said. When Barstool Gold officially went live on Oct. 8, the 10,000 people that had signed up with their emails and credit card information were converted to subscribers, Nardini said. "We wanted to make it as frictionless as possible."
The launch of Barstool Gold comes at a time when the company, which counts The Chernin Group as a majority owner, has grown to more than 130 employees. Nardini declined to provide hard figures, but said revenue was up by double-digit percentages in 2018. Today, commerce accounts for half of Barstool's revenue, with roughly 35 to 40 percent coming from advertising, according to Nardini. The rest draws from emerging business areas including the Rough N' Rowdy pay-per-views and other live events, as well as a growing licensing business based on Barstool-owned intellectual property. This includes a new "Saturdays are for the boys" store on Amazon.
"We were finding thousands and thousands of counterfeit merchandise based on brands that we own," Nardini said. "So we're building a bigger licensing business."
Barstool Sports is known for courting controversy. Sometimes it has impacted the company's business: last year, "Barstool Van Talk," a late-night talk show hosted by the duo behind the popular "Pardon My Take" podcast, was canceled by ESPN after one episode following a backlash against the publisher and its founder. Barstool was closing in on other TV programming and distribution deals, which fell apart after ESPN's cancelation of "Barstool Van Talk," said Portnoy.
"That allowed me to refocus on how we look at the world: we're not going to be on ESPN, we're not going to be on NBC Sports, we're not going to be on Netflix — even though we should," Portnoy said. "We're going to have to control our destiny."
In some ways, Barstool Gold is a way to insulate the publisher from external business pressures: whether it's the loss of content or distribution partnership or an advertising client.
"It's an insurance policy that allows us to create an unfettered comedy brand. It'd be irresponsible to do that without as many direct-to-consumer business models as possible," Nardini said
Barstool benefits from having a dedicated fanbase that has demonstrated a willingness to pay for stuff — whether that's an amateur boxing pay-per-view, a seemingly endless line of merchandise or even pizza delivery. It's a big reason why Barstool did not erect a paywall against existing content, Nardini said.
"Our fans have always supported us in a big way — they show up to our live events; they buy more stuff than anybody else; we donated almost $500,000 to charities last year solely because of them," said Nardini. "We wanted to be sensitive about and decided that if we go out and create [a subscription product], nothing that we do today goes behind the paywall, because we're still committed to growing Barstool as a whole. Barstool Gold helps the most loyal fans get exclusive content and get closer to us."
Portnoy said he had some concerns about launching a subscription product, especially as Barstool Sports has already managed to get its audience to consistently pay for stuff. But with The Chernin Group's investment, it was clear that some type of subscription product was in the cards. He said he still has some concerns on the content side in terms of weighing whether a documentary or another piece should be limited to paying subscribers or delivered to a broader audience — which the company is still trying to grow.
"That push-and-pull will always exist," said Portnoy. "If we went all-paid, we would get an enormous base [of subscribers], but we wouldn't be able to grow as fast — and we have much bigger growth goals in mind. And as a content person, I want as many people as possible to see what we make. It's complicated, but it's the nature of the beast."
This piece has been updated to include comments from Barstool Sports founder Dave Portnoy.
https://digiday.com/?p=317954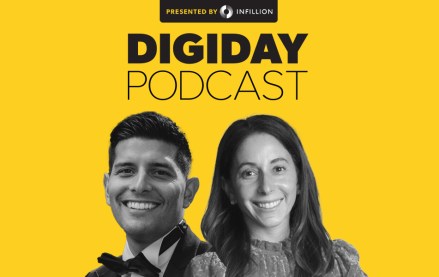 September 26, 2023 • 3 min read
In a live recording during the Digiday Publishing Summit, the news executives called for more nuanced conversations with advertisers around their brand safety concerns.
September 26, 2023 • 4 min read
After investing in one generative AI startup and suing another, the company will let customers create images on its website and an API.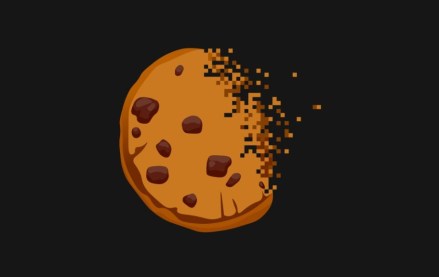 September 25, 2023 • 1 min read
During the Digiday Publishing Summit, execs from companies including Condé Nast, Dotdash Meredith and Thomson Reuters assessed the industry's readiness.