Axios' Jim VandeHei: 'The jig's up' for publishers worshipping scale
April 5, 2017 • 4 min read
•
•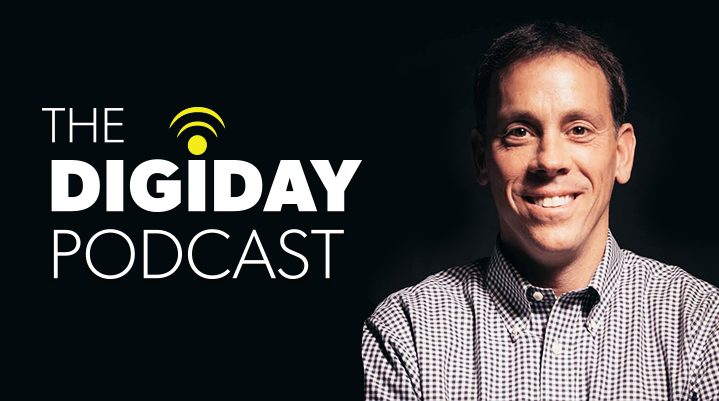 Subscribe: iTunes | Stitcher | RSS
Digital publishing the past several years has been something of a shell game. Figure out what Facebook wants, optimize to that, bank pageviews and keep your costs below what you pay to create the same content your competitors are making. That era is coming to a close, according to Jim VandeHei, founder of Axios, a four-month-old media company focused on politics, tech and business.
"The jig's up, they didn't make more money off of it," VandeHei said on this week's Digiday Podcast. "Because guess what? Everyone else did it. Laws of supply and demand kicked in, and everyone had tons of inventory, and you're throwing it through these third parties, that are giving you a penny an ad, and it doesn't really add up unless you get more and more pageviews. So then you want to do more. the next thing you know, you have something that has no value to the consumer, and so, of not much value as a brand."
VandeHei, the former CEO of Politico, joined Digiday editor-in-chief Brian Morrissey to discuss Axios, his new news brand initiative, and his ideas on how to build a successful company from scratch.
A durable and scaleable business cannot rely on the founder.
"The true testament of a success is something that can outlive its founders. A lot of media companies that do well because of its founders, but take them out of it, and you wonder if it still works. What happens to Vox if Ezra [Klein] is not there? Or what happens to BuzzFeed if Ben [Smith] is not there? They probably could thrive, but we didn't want to leave until we knew it could."
Axios has a niche.
"We focus on a very specific news consumer, who cares about politics, business, technology, science, and trends, whether they're on Snapchat, Facebook or Apple News. If we can lock down those consumers, and over time be able to show advertisers where and how we reach those people, that's a really good foundation for a business."
Obsession around pageviews and clicks is part of a crap trap.
"The disturbing thing I saw in the last five years was that, because people didn't have business models, everyone made a bet, and it was the wrong bet, that 'I just want numbers. Give me as big an audience as humanly possible. Give me as many page views as I can get.' The minute that you make that decision, particularly on social media, you've made the deal with the devil. To get as many people as you possibly want, you have to reach the lowest common denominator. All of us know how to get the most clicks. And because so many people did that, they cheapened their brand, content and audience."
The consumer subscription model is sustainable and scaleable for very few publishers.
"There are lots of organizations, think tanks and others that need information that's actionable, and more smart and synthesized. If you can deliver that, you can do high-end subscriptions, which I'm a huge believer in. [At Axios] we're still figuring out what our subscription product would be, but I'm not talking small dollar subscription. It's going to be something big that's designed for big companies that need smarter information to make better decisions. Once you figure out that component of the business, as long as you have a good culture and you're satisfying your customer, you seem them forever."
Free access to content is a gateway for brand exposure.
"One of the biggest advantages of a media company is that you can build a publicly recognizable brand very quickly. For us, being free for the first six months or first year, or whatever that number may be, that is an awesome way to get people introduced to your product, and get addicted to it. So by the time you ask them to buy a high-end subscription product, they've done business with you, they've consumed news. They trust you."
Journalists spend too much time writing for themselves instead of writing for the consumer.
"Ninety percent of stories either shouldn't have been written or should have been 10 percent the length. Most people do not want to spend five minutes on 1500 words of mediocrity on something that has one interesting fact, figure or quote. For most news and information, people want it quick, smart and shareable, so they can free themselves up when there is actually a piece that's worth your time to read 3000-4000 words."
Journalistic talent cannot stand alone.
"What really attracts me is the mix of content, data and platform. If you can get something that is not 100 percent dependent on journalistic talent, but you use that talent as a gateway to capture a person's attention, but you can provide other things that are much more easily scaleable, that to me is a great business."
https://digiday.com/?p=230776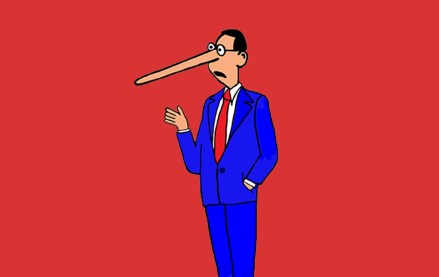 October 3, 2023 • 7 min read
•
•
A new definition for MFAs is available but the vague nature of the guidelines is leading to a lack of standards that might prevent adoption.
October 2, 2023 • 1 min read
•
•
The publishers who attended DPS were focused on the potential upsides of applying the technology to their operations while guarding against the downsides.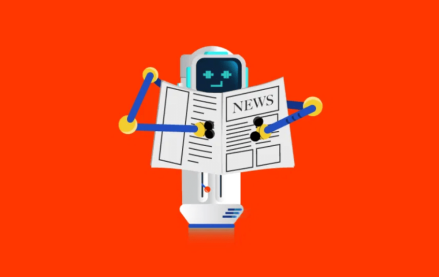 October 2, 2023 • 4 min read
•
•
Now that ChatGPT users can surf the internet for information, some publishers are reconsidering the weight of the issue.