Axel Springer has been running a mix of different tests to get an idea of what message types are likely to encourage people to consent to it using their data, in preparation for both the General Data Protection Regulation and the pending ePrivacy Regulation.
The publisher, which owns Business Insider and popular German tabloid Bild, has been monitoring which kinds of messages drive more people to opt in to allowing it to use their data, as well as the messages' position on the page. The results: So far, the publisher's readers are far more likely to give consent when they receive a fact-based static message, rather than a video message or one written in a tone that requests the readers' support.
A mix of messages have been tested across three Axel Springer sites, like Welt. The most neutral message, which clearly outlines the reasons why people need to give their consent, was the most popular and generated the most opt-ins. Forty-eight percent of people in a sample of 40,000 people selected to opt in, according to the publisher.
The message read: "The website uses cookies, web beacons, JavaScript and similar technologies. I agree that companies belonging to Axel Springer SE and trusted partners generate pseudonymous user profiles for adapting the website to the user, for market research and for advertising. The generated data can also be shared with third parties while the user profiles cannot be combined with personal data. Detailed information, also on the right to withdraw consent, can be found in the website's privacy policy."
A less popular, secondary message ran as an animated video that had a more supplicating tone, appealing to readers to give consent because it is how the publisher funds its business via advertising. The message translated to: "Good journalism is not free. We finance our journalism via advertising, which is served with cookies. Please, therefore, agree to the use of cookies."
Only 12 percent of people who saw the video message opted in, from a sample of 23,000 people, according to the publisher.
Axel Springer also tested the positioning of the messages. Just under half of a 54,000-person sample opted in when they received a message at the bottom of the page, with 40 percent of the same group opting in when they saw the message at the top of the page.
While most publishers are testing different messages internally, Axel Springer is among the first to openly share its findings with other publishers. Speaking at Digiday's Hot Topic event in London this week, Moritz Holzgraefe, chief operating officer of corporate digital platforms at Axel Springer, said these are preliminary results, and testing is still underway.
An added bonus: People seemed to respond equally well to messages that requested consent across all Axel Springer sites. For any media group with numerous consumer brands, gaining consent across all via a single opt-in is preferable. But no one has known if this will work, given people may recognize and be loyal to the brands they read, but not necessarily to a media company's other titles. Axel Springer's tests showed that 50 percent of 32,000 people asked opted in when asked to for a single site, and 52 percent opted in to have their data used across the group.
"For corporate groups, the group-level opt-in is important, as it means we can simplify the process as much as possible," said Holzgraefe.
Those that didn't want to give consent get taken to a cookie preference center, where they can read how the cookies and other tracking technologies are used: for accessing a device, personalized advertising, analytics and content personalization. They can select to turn them off or keep them on.
Axel Springer will continue testing over the coming weeks. "It is worth testing these opt-in layers to learn what your users think, and then optimize your conversions," Holzgraefe said.
For more on what publishers, tech companies, consumer brands and agencies have to do to get ready for GDPR, download Digiday's complete guide to GDPR. 
https://digiday.com/?p=286250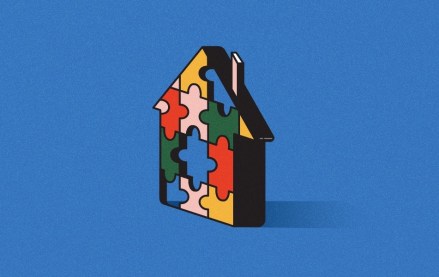 September 22, 2023 • 4 min read
Apartment Therapy's president Riva Syrop took the stage at the Digiday Publishing Summit to discuss the convergence of commerce and sponsorship revenue within its Small/Cool event.
September 22, 2023 • 4 min read
Media execs took stage at the Digiday Publishing Summit to discuss the growing importance of ROI in ad campaigns this year.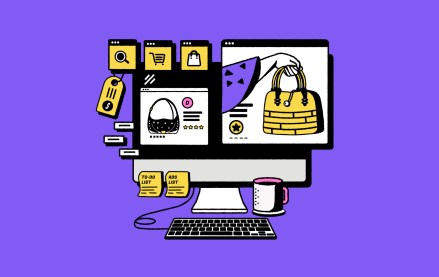 September 22, 2023 • 4 min read
CEO Satya Nadella said AI assistants will be as ubiquitous as PCs and will help users navigate across apps, operating systems and devices.