'It's an arms race': Publishers prepare for an anti-tracking-dominant future
May 6, 2019 • 4 min read
•
•
Publishers can't seem to catch a break. With the continuous stream of anti-ad-tracking updates from Apple, and reports that Google is developing its own version for Chrome, many are feeling frazzled.
The developments have been reason for concern specifically for ad ops teams at publishers. But gradually, the attitude has started shifting, with many now predicting a potentially positive outcome for publishers in the long term.
Naturally, there are some short-term worries. Although the Apple ITP 2.2 update, which diminishes companies' abilities to monitor people's browsing behavior when they visit external sites, is most likely to directly affect attribution marketing, some publishers fear they will be indirectly affected. If agencies know less about which sites are driving conversions, they're more likely to either reduce budgets with specific publishers or cut them from the media plan.
For publishers that run a lot of direct-response campaigns, pressure from agencies to drive high conversions is nothing new. But it could intensify thanks to Apple ITP 2.2. "Publishers often get beaten with a stick for their conversions not being high enough," said a publishing executive who spoke on the condition of anonymity. "But with all these ITP regulations coming to the fore, it makes it very hard to know where to assign media budgets because agencies and clients won't have the full picture. Publishers could lose out."
However, ITP 2.2 is just the latest in a long string of Apple's anti-tracking updates, which began in 2017. Publishers were hit hard at the start, but since then, they've found other ways to offset the losses such as finding new ways to more effectively monetize their first-party data. For instance, publishers like magazine group Immediate Media, have introduced next-gen DMPs to help drive up the scale of targetable audience inventory, while reducing reliance on third-party cookies.
It's that, or they have written off the losses as minimal given Apple's browser Safari has a far smaller share of the market, according to other publisher sources. Safari accounted for 4% of desktop sessions globally in April and 26% of browser sessions on mobile, according to NewMarketShare. Although Apple users are a highly desirable target market for many, the damage had already been done long before ITP 2.2. Firefox, which also has a version of ITP, accounted for 10% of desktop sessions and 1.5% on mobile in April, according to the same source.
The idea that Google could follow suit, however, is far more chilling, especially for publishers. Reports have circulated for the last few months over Google's exploration of its own ITP version for Chrome.  After all, Chrome has a far higher share of the ad market than Safari. Chrome accounted for 66% of global desktop sessions in April, and 63% of impressions on mobile, according to NetMarketShare.
Google hasn't publicly confirmed any intention on this front, but speculation is rife in both publisher and ad tech quarters as to what any development could mean for them. Most believe a Google ITP equivalent is just a matter of time, given the existing pressure on the third-party cookie, and the current data privacy focus from regulators too.
If Google was to green-light limiting third-party data collection within Chrome, it would likely be a very phased roll-out over a long period of time. It wouldn't be the "earthquake" some ad ops executives fear since Google is unlikely to do anything that would damage its own ad revenue capabilities.
"ITP has already done a lot of damage when it comes to Safari and iOS. We can't get away from that fact," said an executive at a major publisher. "If it happens on Chrome, I can imagine seeing the same yields decreased in the short term, which means a definite revenue hit for us. But if you combine Chrome and Safari and the push down on the third-party cookie, the market would have to adapt to that change anyway."
Others agree that it's an inevitable evolution for the market, which has become more privacy-focused and wants to push away from the current reliance on third-party cookies within programmatic advertising.
"It's an arms race. Apple ITP 2.2 has been released; 2.3 will be soon to follow," said an exec at a major publisher. "At that point, Google and the ad tech community will come out with something that helps workarounds, up until the point where it becomes untenable to use cookies."
Rather than bemoan any forthcoming changes, however, many regard the likelihood of Chrome adopting this route as a necessary impetus for publishers to drive forward their own identifier solutions. There are a variety of ID consortiums led by ad tech vendors or executives, and Apple's and Google's suspected intentions in this area should increase activity in these areas, according to publisher executives.
"The ID is where everyone wants to go" said an executive at a major publisher. "But the only way this works is if all the ecosystem gets together. If you want to buy shares in the ID consortiums, now is a good time to do it."
https://digiday.com/?p=332866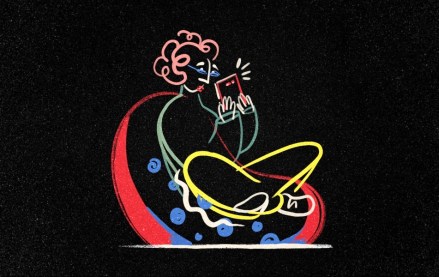 September 28, 2023 • 3 min read
•
•
The Financial Times has launched another lower-priced, subscription-based mobile app product a year after the debut of FT Edit to reach international readers.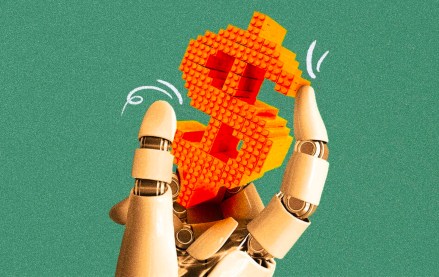 •
Publishers are starting to apply AI to their sales operations.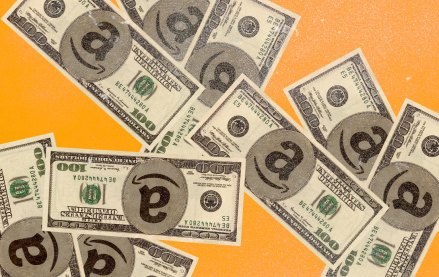 September 27, 2023 • 6 min read
•
•
The agency accused the e-commerce giant of conducting a range of anticompetitive behaviors that hurt both shoppers and sellers.