When it comes to online publishing, building an audience organically with compelling content and monetizing it successfully with ads from big-name brands is extremely hard work. Luckily, there are much easier ways to make money.
A growing number of publishers have figured out that they don't necessarily need a loyal, engaged audience to build a successful business when they can just purchase traffic from others, cram their pages full of ads, and skim a little off the top. It's a simple numbers game — buy a pageview for X, sell it to advertisers for Y, and keep the difference. Don't be fooled by the quality police: fly-by traffic can be lucrative.
Take CafeMom, for example, which attracts 9 million desktop uniques a month, according to comScore. Paid links to the site appear all over content recommendation widgets and point to articles like "5 Celebrity Nip Slips That Made Us Gasp" that are mom-related in a way.  Those pages are literally covered in ads, in the form of both standard display units and content-recommendation modules from Taboola.
This piece one titled "Miley Cyrus' Shorts Are So Short You Can See Almost Everything" — again, one could make the argument this is the sort of thing moms should keep up on — features five IAB display units, an autoplay video ad overlay, and no fewer than 62 individual "sponsored content" ads. I only counted the ones labelled as sponsored, but others were simply marked "Around the Web" and "Don't Miss." The real kicker? There's not even a photo of Miley Cyrus' gasp-inducing shorts — the ostensible reason the curious mom is on the page in the first place.
Paid links to the articles mentioned above all appeared on TheLadBible.com, a content-aggregation site aimed at 16-24-year-old males in the U.K. That's not exactly the audience you'd expect to be interested in CafeMom's "community where moms come together to get advice and support on topics like pregnancy, health, fashion, food, entertainment, and more."
There's nothing wrong with this approach, of course. It's arguably very astute. Online publishing has become a numbers game, and the publishers that win are often the ones that work the spreadsheet most effectively, not the ones with the best content. In a media system where quantity beats quality every day of the week and twice on Sundays, this is how you win.
"It's actually brilliant," one former publishing exec told Digiday. "If you want to see pure-play capitalistic Darwinism as it applies to publishing, CafeMom is it."
CafeMom itself claims bought traffic is a small part of its business. According to the site's executive vice president, Paul Bannister, only around 11 percent of its inbound visits are paid ones. He acknowledged the paid traffic "probably is profitable," however.
But a glance at the site's referring site data from comScore reveals some unusual patterns for a consumer-facing site dedicated to serving mothers. Its largest sources of incoming traffic in January weren't Facebook or Google, like many major publishers. Microsoft topped the list with a million unique visitors, followed by Townsquare Media, which Bannister said is affiliated with traffic exchange Zergnet, with 0.8 million. Facebook and Google combined accounted for just 17 percent of site entries, comScore's data reports, while direct visits accounted for just 3.2 percent.
Bannister attributed those traffic patterns to the fact that CafeMom content is heavily linked to from across the Web. Its editorial department also has some traffic exchange partnerships in place that he doesn't have full visibility into, he said. But one thing's for sure: CafeMom is happy to try almost anything when it comes to both getting its content in front of people and monetizing those eyeballs as effectively as possible.
"We do a lot of testing," Bannister concluded. "We want to find out what maximizes things like pageviews and time on site, but also revenues."
https://digiday.com/?p=65395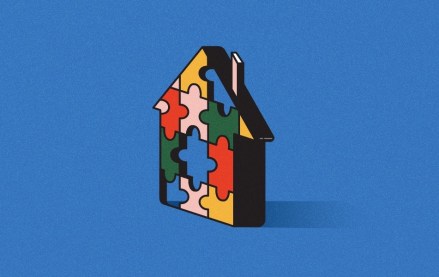 September 22, 2023 • 4 min read
Apartment Therapy's president Riva Syrop took the stage at the Digiday Publishing Summit to discuss the convergence of commerce and sponsorship revenue within its Small/Cool event.
September 22, 2023 • 4 min read
Media execs took stage at the Digiday Publishing Summit to discuss the growing importance of ROI in ad campaigns this year.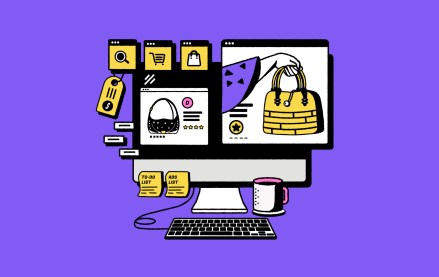 September 22, 2023 • 4 min read
CEO Satya Nadella said AI assistants will be as ubiquitous as PCs and will help users navigate across apps, operating systems and devices.