The anti-predictions: What won't happen in media and marketing in 2020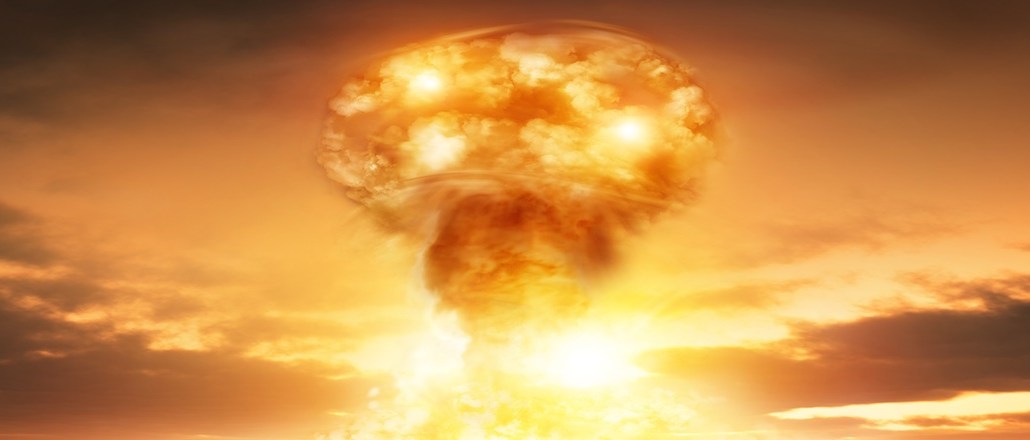 It's easy to put on rose-colored glasses in December and predict a glorious future for one's industry. But this is media, so it makes more sense to deliver some frank reminders about what's not going to happen in 2020 instead. 
Below, Digiday offers some looks at what's not in store at the start of the next decade. 
Apple News+ is not going to rally
A fresh coat of paint is usually not enough to fix a flawed product. And Apple News+, Audemars Piguet Replica for all the hype that surrounded its launch in 2019, is still basically the same thing as Texture, which struggled for years to build a scaled audience when it was owned by a conglomeration of magazine publishers. The innate distribution advantage that Apple promised to take advantage of hasn't helped much so far, and it's unlikely to get much marketing help from publisher participants, many of which have their own subscriptions they'd rather sell first. Add in the fact that many participants, who had no choice but to try Apple News+ thanks to pre-existing Texture contracts, can opt out, and Apple's second foray into paid content products looks like it might not go great. — Max Willens
Facebook won't stick to its guns on political advertising
Political spending on online ads is projected by consulting firm Borrell Associates to reach $2.9 billion in 2020. That's more than double the spent on digital ads by political campaigns in 2016. With platforms from Twitter to TikTok outright banning political advertising and Google placing limits on the targeting of such ads, you can bet your bottom dollar Facebook will receive the lion's share of that spending.
Facebook has been the outlier in not only allowing political ads to run on its platforms, but by refusing to fact-check the statements made within them, stoking controversy in some political circles (and praise from others). Still, Facebook can do without such baggage as it faces both state and federal investigations in Washington. As political spending ramps up over 2020, bad actors will no doubt look to again sew discord and misinformation. 
While Facebook executives reportedly lack consensus over its political ads policies, soon something will probably have to give. Targeting, particularly the much maligned "micro targeting," seems likely to be the first — maybe only — shoe to drop. — Lara O'Reilly
Netflix will not introduce an ad-supported tier
Like Gretchen Wieners with "fetch," advertisers have tried to will an ad-supported Netflix into existence. On paper the rationale makes sense. Netflix needs to add subscribers to stave off the likes of Disney+ and HBO, and a cheaper, ad-supported tier could be the ticket. Netflix's content costs are weighing down its bottom line, and a high-margin business like advertising could lift its prospects. But these arguments ignore not only Netflix execs' proclamations just this year that the service will never add ads — though it wouldn't be the first company to change its mind because money (remember Tumblr?) — but the upfront costs required for Netflix to stand up an advertising business. Besides, with the product placement deals Netflix has been negotiating to alleviate its programs' production costs, Audemars Piguet Replica Watches advertising would only undermine the money it can get from advertisers who can't advertise. — Tim Peterson
Shared ID solutions will not replace cookies
There was a lot of hype over so-called shared ID solutions in 2019. While the idea of shared user IDs has been around for several years, interest in them piqued this year amid the industry's scramble to find ways to identify audiences online in a data-privacy compliant way that won't get overturned by any further anti-tracking changes made by the browsers. The rationale was to have one shared ID that large swathes of companies in the ecosystem could transact on instead of having different identifiers or third-party cookies that need to be matched. In a world where it's getting harder to use those sorts of cookies, shared IDs represented an alternative. But shared IDs aren't the answer to life after the cookie. In fact, they are still reliant on cookies, which is why the DigiTrust shared ID was blocked from the Firefox browser in November. Any ID solution based on cookies, which many of them are, won't cut it in the long-run. — Seb Joseph
Congress will not pass a federal privacy law
Ever since the California Consumer Privacy Act passed into law in June 2018, the advertising industry has held out hope for Congress to pass a federal privacy law that would prevent companies from having to comply with a patchwork of state-specific privacy laws. Not gonna happen. Not in an election year. Not with Democrats and Republicans still divided over whether a federal privacy law should or should not preempt states' privacy laws. Not when only within the last month,  members of Congress have introduced two bills that disagree on important points like whether individuals should be able to sue companies over privacy violations. For Congress to pass a federal privacy law, it would first need to agree on a bill to put up to a vote. — Tim Peterson
Big tech won't get broken up
This was the year that the rallying cry to regulate tech companies like Amazon, Facebook, Apple and Google got too loud to ignore. Warily viewed by industry onlookers as a thinly-veiled example of European protectionism, the once-unthinkable idea of breaking up Google and others for anti-competitive reasons migrated to the U.S. But beyond powerful political rhetoric, bringing legal cases to break up companies are expensive, complicated and often yield disappointing results. Splitting Google into different businesses ignores how interconnected the models are, its free Android business props up products like Maps and Gmail, for instance. Cheap Audemars Piguet Replica Withering these products isn't in the consumer's best interest. Unwinding past acquisitions, like Google's purchase of DoubleClick, is easier in cases where companies haven't blended them internally, and Facebook is busy working out how to knit Facebook, WhatsApp and Instagram closer together. Complications aside, a company split into smaller entities won't prevent it from carrying out over-surveillance on its customers or better respect user privacy. — Lucinda Southern
Twitter's Bluesky won't get much traction
In December, Twitter CEO Jack Dorsey announced the launch of Bluesky, his idealistic vision for social media to, essentially, heal itself by making social media operate more like email does: to be decentralized so that anyone can communicate with one another, no matter which network they happen to be using. Dorsey has hired a team of "five open source architects, engineers, and designers to develop an open and decentralized standard for social media." The implications could be far reaching, curtailing the types of recommended content we see on social media and possibly even making it easier to restrict hate speech or other forms of abuse that take place on these platforms. However, the biggest hurdle will be whether Dorsey can convince the other social media platforms, especially Facebook, to sign on. Given their shared history, that might be even harder to do than actually turning Bluesky into a reality.  — Deanna Ting
Tribune Publishing will not escape the jaws of Alden Global Capital
Despite public entreaties from Tribune columnists, open letters from staffers imploring the Tribune Publishing board to find a new owner and journalism watchers wishing and hoping for a different outcome, hedge fund Alden Global Capital will buy up more shares of Tribune Publishing next summer, when an agreement that prevents Alden from increasing its 32% stake in the news publisher expires. The biggest reason for Audemars Piguet Replica Watches pessimism arrived at the beginning of December, when Tribune announced it would expand its board from six members to eight, with two new seats going to Alden allies. The fact that Alden didn't pay extra for the privilege — and no other owners get two seats — suggests Alden will get what it wants, and the board is resigned to it. — Max Willens
Influencers and influencer marketing aren't going away…
But influencers can't keep using the same playbook that they have for the past few years. Highly edited, beautifully captured Instagram photos don't cut it anymore. Instead, the most prized and most successful influencers will be those who can also be creative and entertaining. It's why Snapchat is investing so heavily in its AR lens creators, and why, to be famous in TikTok, it's more about how innovative and entertaining you can be in the short-form video format. — Deanna Ting 
Brands won't actually reduce digital spending
In 2019, the efficacy of digital was questioned once again. Brands like Adidas, Old Navy and Top Shop, among others, stated publicly their media mixes were too digital-heavy and that they were often relying too heavily on performance marketing rather than brand building. While that may be true, it's unlikely that marketers will actually reel in how much they spend on digital. As marketers scramble to prove their worth — marketing is typically first on the chopping block for C-Suite execs looking to squeeze out any fat — it's easy to see why they'd want to allocate their budgets to areas that are actually trackable and attributable. The so-called "brand building" marketing that industry analysts say brands need to focus on aren't as easily trackable and attributable and don't help marketers prove their worth. We live in a short-term, results-oriented business world and, while that style of thinking may have long-term negative effects on brands, those who run marketing for those brands are typically only at the helm for roughly 18-months. Until that changes, digital spending will likely continue to reign supreme. — Kristina Monllos 
CMOs will not be scrapped
It's an interesting time to be a CMO. On the one hand there are businesses like McDonald's, which have scrapped the position and passed its remit on to less senior, non C-suite execs. On the other hand, there are businesses that think CMOs need a broader set of skills in order to understand platforms and operations as well as to unpick what is an increasingly complicated full customer view. Regardless of the viewpoint, there's a general consensus that the CMO role has become increasignly broad. That's pushed some observers to suggest whether the role is still needed. Coca-Cola, which knows a thing or two about marketing, Audemars Piguet Replica Watches decided it didn't need a CMO in 2017 but then brought back at the end of 2019. The reversal suggests that planning for the CMO role is a challenge of positioning and branding. Ironically, this is just the sort of problem a CMO could probably help with. — Seb Joseph