The America's Test Kitchen recipe for profitable media
October 21, 2019 • 5 min read
•
•
Ivy Liu
Back in 1992, the founders of Cook's Illustrated were creating a new type of magazine that would focus on the consumer, rather than the advertiser. The twist: In order to keep its advice above reproach, Cook's Illustrated wouldn't take ads, instead relying on circulation revenue.
Fast forward to today, Cook's Illustrated is now part of America's Test Kitchen, which includes Cook's Country magazine, two TV shows on PBS and an online cooking school. The founding ethos of the company has helped it develop a multi-faceted business model that is built around consumer revenue — it was one of the first media publishers to launch a completely paywalled website in the late '90s — and mostly immune to the vicissitudes of the platform-dominated ad market.
"America's Test Kitchen made a strategic decision 20 years ago, and I think that that was atypical at the time but prescient because they built a stable business, not one that is dependent on episodic ad revenue," said Peter Doucette, a managing director in the Telecom, Media & Technology practice at FTI Consulting.
America's Test Kitchen's subscriptions business, which currently has 1.3 million paid print subscribers between its Cook's Illustrated and Cook's Country magazines and 420,000 paid digital subscribers, makes up 60% of the company's overall revenue, and CEO David Nussbaum said this area is experiencing double-digit growth year over year. That's why on Jan. 2, Nussbaum said the company has a pretty good idea what the revenue will be that year, based on how many subscriptions they have. Recurring revenue is a helluva drug.
The unpredictable factors making up the remaining 40% of the company's revenue are how many books it will sell in a year — it had 1.3 million book sales in 2018 — and the number of sales through affiliate links connected to its product reviews. In 2018, over 650,000 units were sold by Amazon based on links from ATK's website, and so far in 2019, four years after the company started an affiliate business, just under 1 million units have been sold. Nussbaum estimates that affiliate revenue makes up 7%-8% of the company's revenue; however, he notes that it is 100% profit because Amazon handles all of the distribution and retail overhead costs.
But Nussbaum believes subscriptions are still a lucrative business for them because the company's editorial processes for creating new recipes and reviewing kitchen gear utilize data and consumer input. Also playing into subscriber buying behaviors, ATK released its first subscription cooking kit aimed at children this month, after seeing a strong response to the brand's cookbooks for kids.
Additionally, in order to keep subscription renewal rates high — Nussbaum said the site's renewal rates are around 80% and print is between 60%-65% — America's Test Kitchen doesn't publish a recipe or create content for its websites, TV shows, events, online cooking courses and cookbooks unless it gets readers' seals of approval.
"Our fans make the decisions and tell us the trends. We don't need to be influenced by advertising dollars, which makes us a true resource for consumers," Nussbaum said.
Chief Content Officer Jack Bishop said that the test kitchen spends around $10,000 to develop every recipe before they are published, and each recipe is tested a total of 40 to 60 times by the staff. The cooking brand also relies on a network of 50,000 consumers, who volunteered to be recipe testers, and sends out new recipes to be beta-tested by readers in their own kitchens.
"If one person makes a recipe 30 times, of course, it's going to come out perfect for them," Bishop said. But this program allows 50 to 100 audience members, including families with kids, to test out a new recipe and contribute data on how easy it was, if it tastes good and, most importantly, if they would make it again. If the survey data indicates that fewer than 80% of readers would make it again, then the recipe goes through another round of workshopping. 
While this is a lot of effort to put into one recipe, and the company makes over 1,000 recipes per year, Bishop said that this is what helps differentiate the brand and make it worth subscribers' money. 
The only place where advertisements can be tied to the company is in the pre-roll ads that play ahead of its videos on YouTube. However, none of the videos feature brand partners or branded content. This is a burgeoning platform for the company, and a place where both Bishop and Nussbaum see a lot of promise. So far in 2019, ATK's channel saw a 30% increase in views year over year and a 77% increase in minutes watched, and as this continues, the team will work to draw viewers back to its site and subscribe; however, they're still working on how best to do that.
America's Test Kitchen's business model is dependent on filling up the top of the funnel and then pulling readers down to commerce opportunities, like subscribing to the website, purchasing a cookbook or paying for the online cooking school. 
To do this, there are areas where the brand lives that aren't entirely gated, including its newsletters, which are aimed at familiarizing readers with the brand before convincing them to pay for the content, and its YouTube channel, which aims to build up a new, younger fan base. 
Doucette said that because ATK has trained its audience from the beginning that its content is worth the investment, it's had a highly engaged group of readers. But for brands that don't have a paywall up yet, he advises learning first how engaged their audiences are and gaining as much intelligence around their segmentation and reading habits before investing in those tools. 
"There's definitely some examples –America's Test Kitchen is a great one — where a subscription model can work. But publishers can sometimes point to trying a paywall and it not having the results they want," said Doucette. "It's because they don't have the full understanding of what it takes to do that. The real challenge for publications pursuing [a paywall] is putting the people, process and technology in place to make that transition come together."
https://digiday.com/?p=349893
October 2, 2023 • 1 min read
•
•
The publishers who attended DPS were focused on the potential upsides of applying the technology to their operations while guarding against the downsides.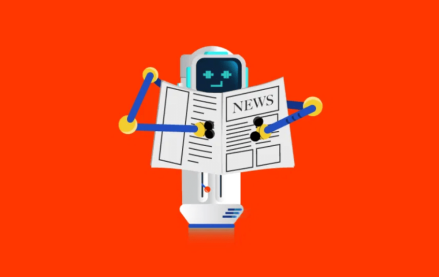 October 2, 2023 • 4 min read
•
•
Now that ChatGPT users can surf the internet for information, some publishers are reconsidering the weight of the issue.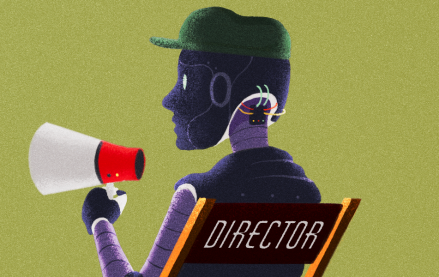 October 2, 2023 • 5 min read
•
•
As Meta makes celebrity-like chatbots, ChatGPT learned to "hear," "see" and "speak" while Spotify is piloting AI-translated podcasts.