After reaching profitability in 2019, Politico EU aims for 10% revenue growth this year
September 11, 2020 • 5 min read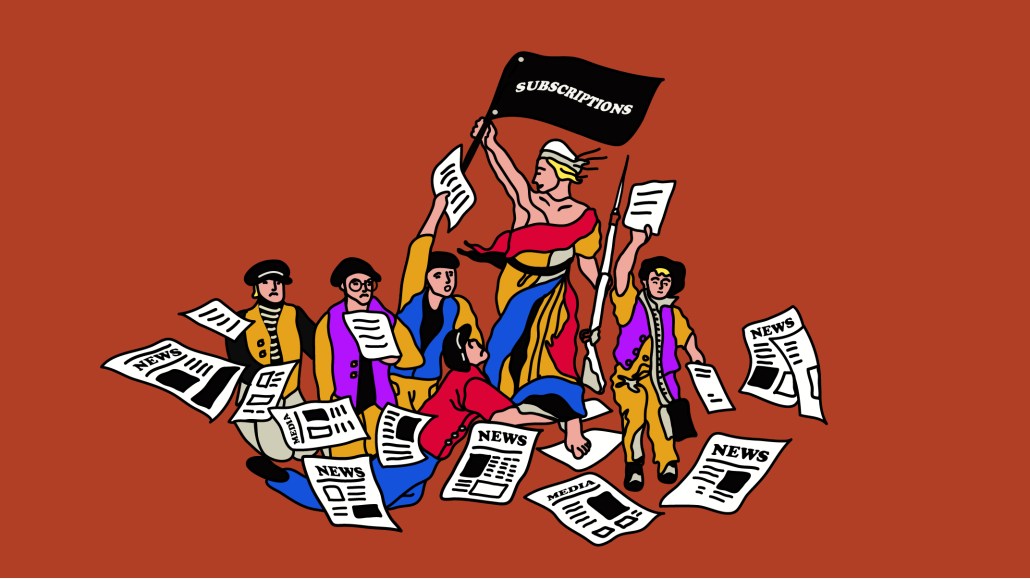 Ivy Liu
Politico Europe hit its first year of profitability before going into 2020. Now, it plans to grow revenue between 9% and 11% this year, thanks to enhancing its subscription platform, Politico Pro Intelligence.
In its sixth year, Politico Europe — headquartered Brussels — made a slim margin of €0.7 million ($0.8 million) in 2019 from revenue of €18.2 million ($21.6 million). Over 60% of its revenues come from subscriptions, the rest from ads and events. Ad revenue has nearly rebounded to pre-coronavirus levels and is 1% lower than last year's revenue, it's only just beginning to monetize virtual events.
The publisher benefits from being a joint venture between Politico in the U.S. and Geman publisher Axel Springer, drawing on the experience of both but keeping nimble and digital-first, said CEO Shéhérazade Semsar-de Boisséson.
"We've been able to reap the fruits of our investment," she said. "We knew it would be a couple of years of solid, thorough and cohesive investment. We've not been destabilized by short-term media results. This is thanks to basic cost discipline."
Being less reliant on ad revenue and having customers paying with corporate credit cards has protected the company from the sharp edges of the coronavirus crisis. This year it's hired 37 people — 30 since March — and plans to bring in another handful before year-end, (13 people have left the company, none of which were due to cost-cutting measures, the company said).
Driving growth is subscriptions, which have grown 20% this year, the cost of a subscription to Politico Pro Intelligence starts in the four figures, depending on the tier and how many accounts an organization buys). Now, 1,000 organizations — including policymakers, lobbyists and contractors use the platform — with over 40% of Pro accounts using it daily, the company said.
That growth comes from constant updates and improvements to the Pro platform by the tech team, it has 20 under tech, product and marketing. It now has 13 different paid-for newsletter products, most recently rolling out Morning Trade UK, the first country-specific newsletter subscription product (rather than covering policy at a European level).
Thanks to platform improvements and upselling more accounts to organizations, the annual subscription renewal rate is 91%. The average contract price is €12,000 ($14,300) a year. Several years ago that was €7,000 ($8,300).
"Politico's iceberg model enables mass reach supported by digital advertising, but with Pro at the core — niche, B2B and targeted at industry professionals," said Alice Pickthall, senior media analyst at Enders Analysis. "In 2018, Pro subscriptions globally accounted for half of the revenues, but 0.1% of users. Solid growth and a premium audience will be attractive to advertisers."
As the subject matter is pretty heavy-weight, detailing the European Union and national legislative and political developments, Politico aims to serve up relevant and digestible information more easily. As well as all Politico-published content, it pulls in publicly available content like bills, procedures, parliament transcripts, lobbying information, press releases and tweets. People can search by policy area, like tech, energy, climate and healthcare. To give a sense of the breadth and depth of the platform, it has 4 million actions on legislation, 11 million tweets and 17.5 million connections or "deep links" between different data entities. Users can browse and search in various ways.
Pro's power comes from these deep links, building relationships between separate but related data: An article that references a member of the European parliament, a recently passed bill and terms of a trade agreement will surface all the content from the database on those topics.
A classic challenge the tech team is face with is how much it should lead Pro users to an exact solution or data point. "It's an inexact analogy, but in a music context, should this be a Spotify playlist or an album?" said Stephen Bradley vice president of products & technology at Politico Europe. "Should we give them a fixed set of data points or let them collect their own? It's always a different balance and depends on what they plan to do with the data, are they monitoring or deep diving?"
More recently it built and introduced a projects tab, where people can set up monitoring alerts for policies or regions, like U.K. Trade, drilling down into notable people, keywords and document type. Every 30 minutes, Pro's tools scan the database and surface any ingested content that fits the criteria. A tasks tab lets people set up notes, bookmark items, set meetings and alerts and collaborate with other people on their team.
Politico rejects the perception that corporate workflows and databases should be dry and clunky to use. "There has been a tendency to have lower expectations of users if they're conducting in a professional space. Everyone we talk to is a power user of Twitter and Instagram," said Bradley. "Our measures of success around ease of use is Apple or Spotify, they are the design standards we should be aspiring to, not a library solution used 10 years ago."
Outside of subscriptions, Politico's ads revenue has nearly fully rebounded to pre-corona levels, and is tracking just 1% lower than this time last year. Several months ago it was more like 10% lower.
The publisher knows it needs to bulk up its programmatic business line. Revenue comes from custom content campaigns, podcast and newsletter sponsorship. These ads fared pretty favorably because customers like tech companies wanted to continue to want to reach policymakers throughout the ongoing crises.
"We've always been envious of [businesses that have] consumer advertising," said Semsar-de Boisséson, "but that also meant that our core business wasn't as badly hit."
https://digiday.com/?p=377104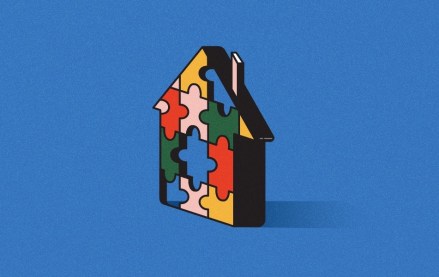 September 22, 2023 • 4 min read
Apartment Therapy's president Riva Syrop took the stage at the Digiday Publishing Summit to discuss the convergence of commerce and sponsorship revenue within its Small/Cool event.
September 22, 2023 • 4 min read
Media execs took stage at the Digiday Publishing Summit to discuss the growing importance of ROI in ad campaigns this year.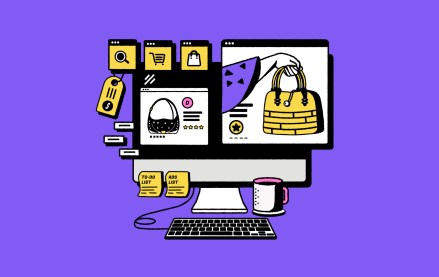 September 22, 2023 • 4 min read
CEO Satya Nadella said AI assistants will be as ubiquitous as PCs and will help users navigate across apps, operating systems and devices.