Ad tech isn't dying: children-focused ad platform SuperAwesome raises $17m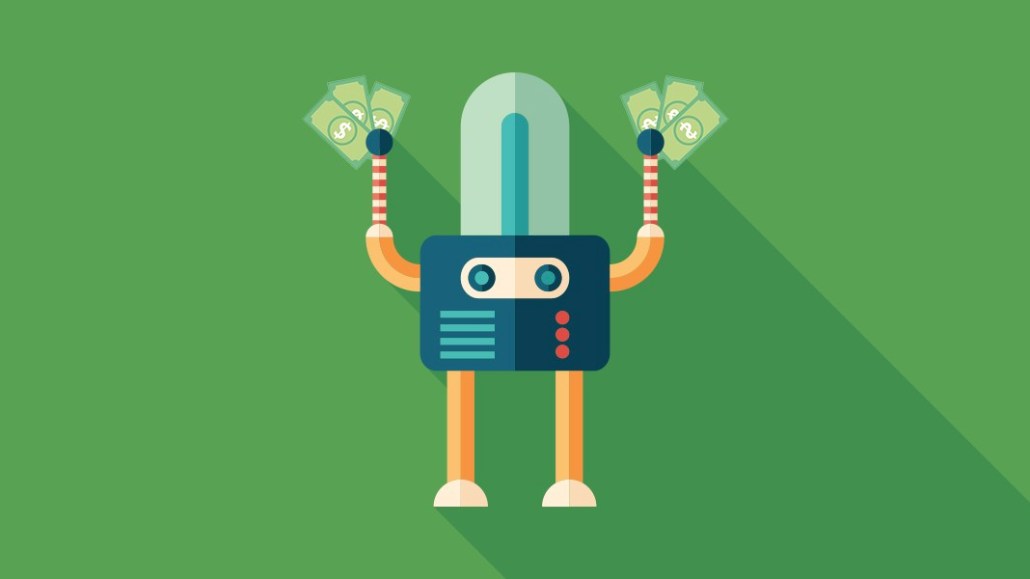 While it seems like the walls are caving in on certain areas of ad tech, some companies are still flying high, especially if they provide a specific solution to a niche problem or have predictable revenue and profit. The latest case in point: Privacy-focused kids tech company SuperAwesome announced on Monday that it has raised $17 million in a financing round led by M12, Microsoft's venture fund.
Founded in 2013, U.K.-based SuperAwesome offers technology to advertisers to help them deliver ads on children's websites and apps that are compliant with the U.S. Children's Online Privacy Protection Act and Europe's General Data Protection Regulation. (Both laws prohibit advertising directly to specific children's profiles.)
SuperAwesome's ad platform analyzes the content within an app or site and matches it with an appropriate ad. Its approach differs from adult-focused ad tech platforms, which tend to rely on third-party cookies to match ads to a user's profile.
SuperAwesome works with more than 300 companies including Mattel, Cartoon Network and Lego. It has raised a total $37 million in funding to date, said SuperAwesome CEO Dylan Collins, noting that his company generated $55 million in revenue in 2019 and was also profitable last year.
Beyond offering advertising (the company's biggest revenue generator), SuperAwesome also provides a content platform designed for kids titled PopJam, as well as a parental-consent-management platform called Kids Web Services.
SuperAwesome is also developing a video streaming platform called Rukkaz, intended for the creators of kids' content. The company's executives hope that content creators will find this new platform fills the gap left by YouTube's move earlier this month to stop running targeted ads on videos designed for children. YouTube's policy change came after Google paid a $170 million fine to settle the U.S. Federal Trade Commission and New York attorney general's allegations that YouTube had illegally collected children's personal data without their parents' permission. This fine represents the largest penalty ever assessed as a result of enforcement of the U.S. Children's Online Privacy Protection Act. 
M12's investment in the company is particularly notable given that Microsoft owns the popular kids game Minecraft and the video game livestreaming platform Mixer.
Despite the fact that individuals aged 5 to 15 represent 40% of all new internet users, Collins said, "there is so little investment in the kids' space." He added that "kidtech" represents "a weird blind spot" for investors. His 40% figure came from PwC's 2019 "Kids digital media report," which SuperAwesome commissioned.
SuperAwesome helps align "quite a rich market that advertisers will pay a premium for" to make sure they comply with regulations and implement additional safeguards like frequency capping, said Andrew Jude Rajanathan, global director at Publicis-owned media agency Zenith. Rajanathan has bought ads for kids brands including Lego, Hasbro and Mattel.
"Lots of tech companies, if I covered up the logo, they all look the same," Rajanathan said. But SuperAwesome "is super specific [and works] for brand advertisers and has large revenue opportunities."
SuperAwesome's fundraising news come on the heels of app ad measurement company AppsFlyer's raising $210 million in a Series D round of funding last week. Investment rounds like these run counter to the dominant narrative within the ad tech sector of late. Venture capitalists' interest in pure-play ad tech firms has cooled and a number ad tech companies have recently had fire sales and bankruptcies. And ad tech executives are still reeling from Google's mid-January announcement that it plans to end support for third-party cookies in Chrome within two years. (SuperAwesome's business is largely shielded from the impact of the Chrome-cookie announcement as the children's digital privacy environment operates around a legally enforced "absolute zero data" mandate, Collins said.)
"Anyone operating with a quality product or service in a market that's got scale and has the right balance sheet is able to survive and grow very well — and those who aren't are not" doing so, said SuperAwesome's Collins. "The kids' space is quite different because the rules in the kids' space are the exact opposite of the adult space."
This article has been updated to correct the spelling of SuperAwesome's upcoming video platform "Rukkaz."