Accenture Interactive boss: 'It's just a matter of time' before consultancies unseat ad agencies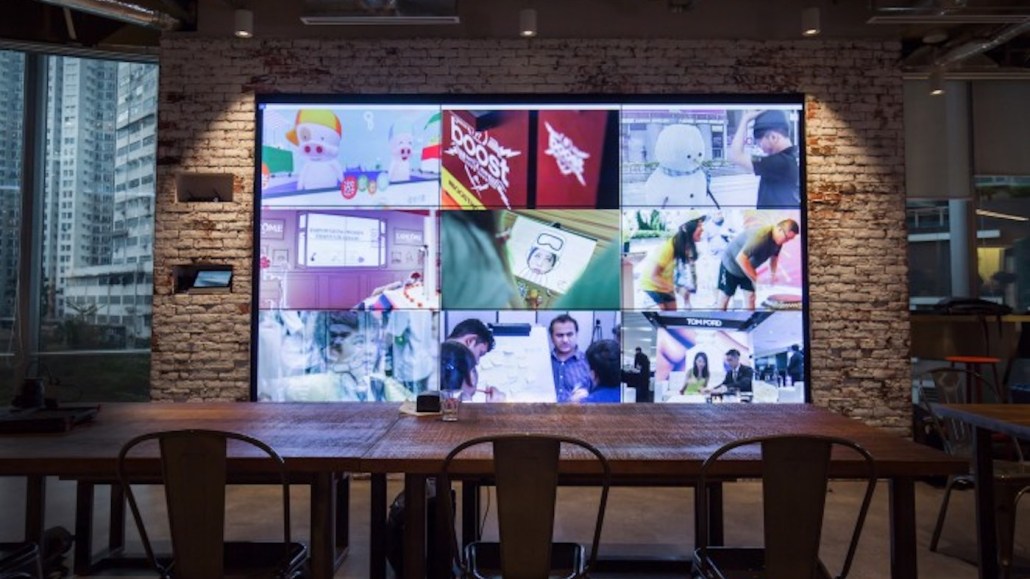 Between making its 10th agency acquisition of the year and winning the Maserati account, Accenture Interactive's December reflects a 2017 that saw it get closer to senior marketers. Joydeep Bhattacharya, Accenture Interactive's managing director for the U.K. and Ireland, said it's only a matter of time before consulting firms oust traditional agencies in advertisers' minds and revealed how the crumbling digital advertising ecosystem could benefit the consulting firm in 2018.
Our recent conversation has been edited and condensed.
Big brands have said there's no role for consulting firms in cleaning up the supply chain. Why is there a bigger role for Accenture Interactive in helping marketers spend their money?
Now more than ever, it's apparent that marketers need to be more focused on growing their businesses. If they don't own that agenda, then someone else will. As more industries get disrupted and more new players emerge, then those marketers who are able to influence the trajectory of their own company's growth will be the ones that thrive. It's only a matter of time, and we want to be the ones that set the pace for that [change].
Was that focus part of the reason why Maserati recently picked Accenture Interactive without a pitch?
Maserati's CMO [Jacob Nyborg] talks about the importance of horizontality [within businesses], but there aren't many agencies that can not only join creative, data and technology end to end but also say that they're ready to be a true partner. By that, I mean really understanding a client's growth KPIs, which could mean putting our own fees at risk because of that. We have the talent and the culture at Accenture Interactive, but it's also about how we take complete accountability to get results.
[In 2018], agencies will be asked to dial up their commitment as partners and have a commercial relationship linked directly to growth. Creativity in the traditional sense will be even more important as the arena for winning hearts and minds of consumers becomes even more competitive and crowded.
How have you found winning new business?
The direct channels for our agencies like Karmarama, for example, are continuing to flourish because the agency has a broader story to say. For Accenture Interactive, it [new business] works well when we're able to pull the client onto the global stage like we did with Maserati. Being part of Accenture gives us access to places where the business is already present at the boardroom. We don't just see this is as a scale play; we're going to grow on reputation. We're going to be selective about the clients we go after. It pays dividends in the long run.
Do potential conflicts of interest between clients or between parts of Accenture Interactive's business like media and auditing worry you?
We have a clear approach; we don't want to make acquisitions that could upset those agencies already in our existing family. With Karmarama, for example, once we knew we could work with them and vice versa, the second part was to collectively decide together [as Karmarama, Fjord and Accenture Interactive] who is best suited to win what business, as there are enough clients to go after for us. It's a simple and easy conversation that takes place between the three CEOs that I have within my family.
Do potential conflicts become more apparent as your programmatic business grows? Would you spin off the auditing side of the business?
We'll cross that bridge when we reach it. Right now, we're focused on how we can invigorate creative, data and technology together, and then have a clear role in the programmatic space. Depending on how things go and what clients see value, then we'll decide how best to operate in the market.
Part of Accenture Interactive's programmatic push centers on offering a managed service to run clients' in-house trading desks, which many media agencies can do. How will the business be able to sufficiently grow in 2018?
Now that we have critical mass [on the programmatic side of Accenture Interactive], I'm seeing more interest in it. More clients are coming to us asking us to do discovery pieces of work that helps them to understand where their money is going and what they can be doing to drive better effectiveness. That's not just down to us. The market and the view of media within it has started to shift with the transparency and brand-safety issues that have made the mainstream news.
Why did Accenture Interactive acquire digital agency Rothco?
Firstly, we look at acquisitions as talent magnets rather than [profits and losses]. We don't just acquire agencies for financial maximization. The other part of our strategy is to be a leader in each of our markets. In the U.K., we have Karmarama. We want to be a dominant player in Ireland, which is part of my [management] patch, and so we got Rothco to help us do that. They're an agency that's very strategy-orientated, which made it a good fit for the rest of the business. Ireland is a big market for us. It's where our worldwide innovation center is. There are also a lot of international brands that are either headquartered there or have sizable options, so it's a great place to immerse all the international clients that visit in creativity and innovation.
Image courtesy of Accenture Interactive
https://digiday.com/?p=268813