'A start-up again': New Quartz owner Zach Seward's plan for longevity includes revenue innovation and reader support
November 20, 2020 • 5 min read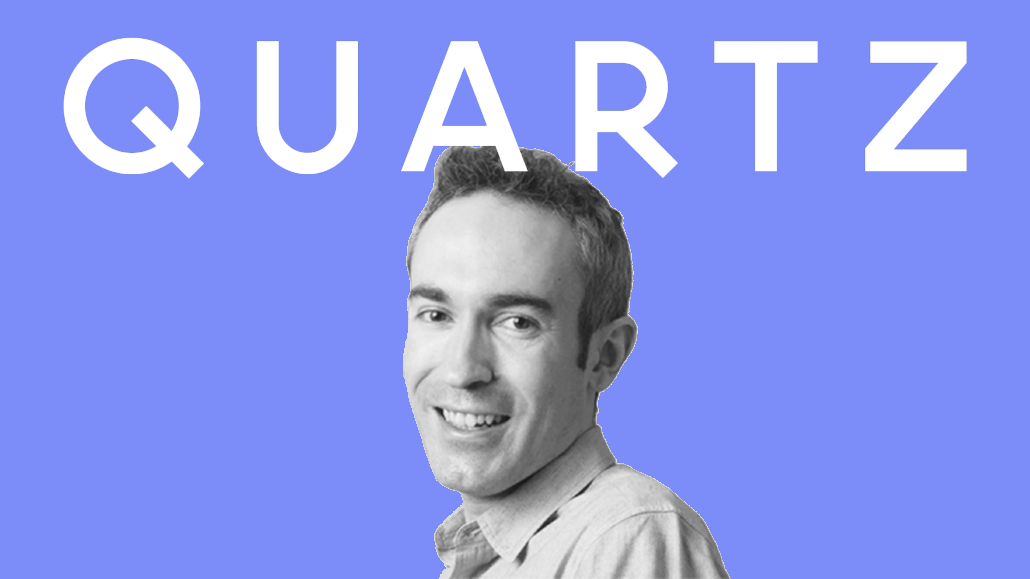 In less than a decade, Quartz was born, bought, sold, restructured and most recently, fell to its presumed deathbed. But its co-creator and new owner Zach Seward sees nothing but upside possibility in retooling the legacy digital publishing brand with a vision to harmonize subscriptions and ad sales.
The quick history of Quartz is that the business news publisher was launched in 2012 by co-founders Seward and Kevin Delaney under Atlantic Media with the intention of covering the global economy. Then in 2018, it had new owners, a Japanese-based company Uzabase, that bought the publication for $86 million. At that point, Seward took over as CEO of Quartz Media and Delaney departed from his role as editor-in-chief.
The new owners saw subscriptions as a gateway to profitability —something Quartz had not experienced since 2016 — but last year turned out to be a tough year, with Uzabase's 2019 financial report showing that Quartz's total revenue dropped from $34.8 million in 2018 to 26.9 million in 2019. Then going through a pandemic and global recession, it took another major hit, losing nearly half its staff to layoffs and more than half of its advertising revenue.
And while the terms of the deal and reasons for the sale remain murky —Seward denies that the acquisition cost him only $1, per the New York Post — Seward stepped to the plate earlier this month to become the official owner of his media creation, along with editor-in-chief Katherine Bell who is now a minority owner.
"The thing that excites me most is the opportunity to be a start-up again," the Seward said.
There is a lot of media consolidation going on right now, which independent media consultant Brad Adgate said could put Quartz at the disadvantage of not having the resources a larger media company on which to lean as it revamps. However, he said "the pros outweigh the cons," because without the chain of command to slow down decision making, Seward "can call audibles to get back control of his company."
In May, the company laid off 80 staffers and had pay cuts at the executive level of 25% to 50%. Since then, no other layoffs have been made and the full pay will be reinstated starting next year (though Seward said he maintains a permanent 50% pay cut from what he earned before the pandemic). The total Quartz staff now consists of 110 people globally.
But, as mentioned, Quartz was having problems prior to the pandemic.
According to a Quartz pre-autopsy published by Digiday in June, the 8-year-old business news publisher took a significant financial hit in 2019 under Uzabase ownership with a reported $18.4 million loss on $26.9 million in revenue. Additionally, as of the first quarter of 2020, net advertising revenue decreased by more than 54% year-over-year.
Seward would not disclose the current company financials, but with the upswing in advertising revenue during the third and fourth quarters — as well as a record week for paid subscription sign-ups following the announcement of the publication's sale — he is optimistic about the company's position for 2021.
Quartz's membership product is unique because unlike a trade publisher rooted in a single industry, Quartz's readers come to it to learn about the niche areas of focus, like climate tech and the podcast industry, as well as macro-trends. This means they're given access to deep dives on topics that are not necessarily associated with their career track, and will pay either $100 per year or $15 per month to take away new insights from content that could offer a fresh perspective.
In his letter to readers following the sale, Seward gave a 50% discount on the first year to new sign-ups. This ballooned into a record week of signing up 1,200 new paid members, bringing the publication's total to more than 25,000 members, according to the company.
Not having a trade focus and therefore a paid trade audience, though, means that the content has to be compelling enough to get people to continue buying — and renewing — subscriptions, Adgate said.
Over the course of 2020, readers have become increasingly comfortable with the concept of paying for news. But for what is projected to be a less intense news cycle in 2021, the consumers will have to be more deeply incentivized to pay.
Quartz's advertising business is largely direct sold versus programmatic, Seward said, and due to the cyclical nature of its advertising business, the fourth quarter is always its biggest time for advertising revenue to come in, which Seward said has been a welcome turn around from the beginning of the year "that's given us a lot more confidence in 2021."
To increase that business growth, he said the focus will be on its native content and content transformation businesses, which takes brands' white papers and research findings and turns that into content written in Quartz' voice by the branded content team.
And the increase in subscriptions also looks promising for the advertising business as well, said Seward.
"The way we think about that split with advertising and subscriptions, the two businesses are actually symbiotic," he said. "Often they're often thought of as being in tension with one another, but that hasn't been our experience."
That's because the larger the membership base, the more data and insights Seward said his team has on their target audience, which is shared with the editorial team and clients alike.
"One of the nice side benefits of the bumps in the subscriptions business that's doubled in the last year is the well of data it provides to readers," which will be used to create an alternative database of first-party data to step back from third-party cookies.
But largely, the thing that Seward expects to save Quartz is its mission to "make business better," and rooting that into all existing and upcoming editorial as a long term focus on the reader.
https://digiday.com/?p=384272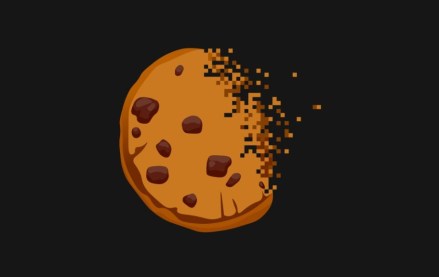 September 25, 2023 • 1 min read
During the Digiday Publishing Summit, execs from companies including Condé Nast, Dotdash Meredith and Thomson Reuters assessed the industry's readiness.
September 25, 2023 • 5 min read
Publishing executives shared their honest and unfettered opinions on the rise of generative artificial intelligence technology and its impact on traffic, IP protections, content production and jobs at the Digiday Publishing Summit last week.
September 25, 2023 • 5 min read
Here is A sampling of other AI-related news from last week.