'A good job of retaining': Publishers see subscription resilience as evidence of sticky coronavirus-cohorts grows
September 30, 2020 • 5 min read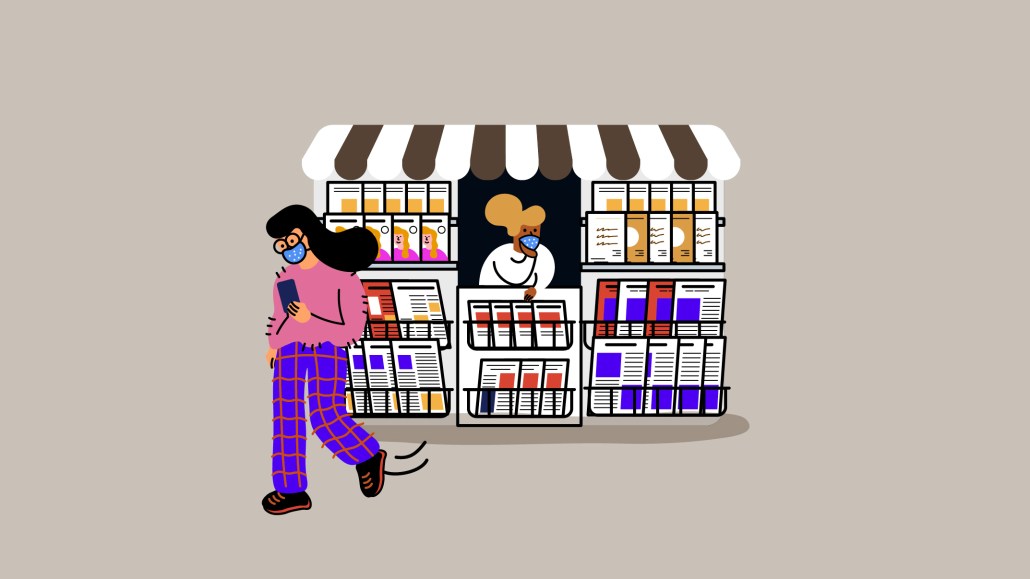 Ivy Liu
As the reverberations of the pandemic grind on, wariness around subscriber behavior and market dynamics has kept publishers perpetually on edge.
But as time moved on and more reliable data has been collected, some of those fears are starting to ease. While each publisher differs, there's mounting evidence of the endurance of digital subscription models in the age of coronavirus.
While research and publishers' own numbers show healthy subscription spikes over the last six months, the highs have leveled. Many are still seeing more growth than before March. Here are how some of those concerns are being allayed.
The gulf between volume and revenue
Some publishers pushed bargain-priced trials to capitalize on readers' hunger and willingness to pay for news, putting a dampener on the lifetime customer value. Others let cash-strapped readers pause their accounts. While good for relationships, that's bad for immediate revenue.
Nevertheless, U.K. digital publishers' subscription revenues increased by 19.3% in the first three months of 2020, according to a study by the Association of Online Publishers and Deloitte. For example, The Telegraph — an AOP member — had a blended average revenue per subscription of £197.06 ($253.42) in August across 511,837 print and digital subscribers.
The Telegraph has hovered between £197 ($253.34) and £200 ($257.20) ARPU over the last few months, but it's trending in the right direction: In December 2019, ARPU was £194 ($249.48) across 423,311 print and digital subscribers. Broadly, it's growing subs without reducing revenue.
Subscriber growth was fueled by editorial newsletters, it said.
Demand for paid content stays high
Another well-worn fear is that those who subscribe primarily eager to stay up-to-date with a quickly-moving news cycle will lose interest when that crisis abates (despite, sadly, there being little abating).
Piano, which works with publishers on their subscription models, found that across its database of 300 publishers, the median exposure rate of paid offers increased from 6% in April to 14% exposure rate in August.
"That was driven by higher audience engagement," said svp strategy at Piano, Michael Silberman. "People visited more and viewed more pages, so hit paywalls more often." This was fuelled by "publisher tactics [like] more aggressive promotion of subscriptions … responding to user demand and urgency to replace declining ad revenue."
Usually, that leads to lower conversion rates as publishers inevitably hit more users who are less likely to subscribe. In this instance, conversions held steady and demand for paid content remained high.
One and done
Low-value customers coming in on a deal, it's feared, will spin out after the free trial.
Zuora, which makes a business out of selling subscription technology to different sectors, released its Subscription Economy Index across 500 clients last week and found that the pandemic has not increased churn rates for publishers. Annual churn was 26.2% for subscription publishers for the second quarter, in line with the average company churn of 25.7% across sectors. Those publishers that fare the best are ones with longer-term contracts, annual rather than monthly.
"People are concerned that it's a one-time lift," said Rob Ristagno CEO at The Sterling Woods Group. "You hear a lot about subscription fatigue and cancel culture, but publishers are doing a good job retaining who they have."
The longer publishers work on subscription models, the more they understand what subscribers want and how to deliver that. Over time, they get more nuanced.
Publishers like The Atlantic — which gained 300,000 new subscribers in the past 12 months — segment people who sign up more suddenly into covid-cohorts and track them more closely to establish a reading habit. Positive signs include signing up for newsletters and following the magazine and its authors on social media. Three visits to the site a month help avoid lapsing. Also, over the past year, The Economist has seen a 21% increase in the number of subscribers who are "highly engaged" with its content, a custom metric based on the correlation between engagement and retention.
Another tactic gaining pace to manage retention are bundles, like Bloomberg Media and The Athletic or dual subscription offer for The Washington Post and Financial Times, two established players who can cross-sell to grow.
Future cannibalization
Last month, one magazine exec, buoyed by a north of 60% growth in subscribers, was cheered by the millions in revenue that digital subscriptions brought in over the last two quarters.
The exec also anticipated how this would cannibalize newsstand sales in 2021.
For publishers, this requires a shift in perception that began before coronavirus. According to Amy Konary, global vp of Zuora's Subscribed Strategy Group, "companies with business models built around ownership are afraid to open the spigot," fearing that "usership models will destroy the business."
A Harris Poll study conducted before the coronavirus, points to that behavior already was changing: Globally, 74% believe that in the future, people will subscribe to more services and own less physical stuff. Also, 70% agree that subscribing to products and services frees people from the burden of ownership, including maintenance, clutter and declining value.
Often, these new subscribers are new people and represent new market opportunities. And relationships with digital subscribers have more longevity than people buying from the newsstand, "for legacy publications, the five-to-one preference of younger readers for digital to print underscores the case for building that business," writes Poynter's Rick Edmunds.
"In the media and publishing space, what is largely driving people to think about subscription models more so is the absolute collapse of ad revenue," said Konary. "Times of economic crisis are times where subscription businesses accelerate. It's a very attractive model, especially in times of adversity and scarcity."
Update: An earlier version of this article incorrectly stated that Zuora's Subscription Economy Index included data from 1,000 clients.
https://digiday.com/?p=379231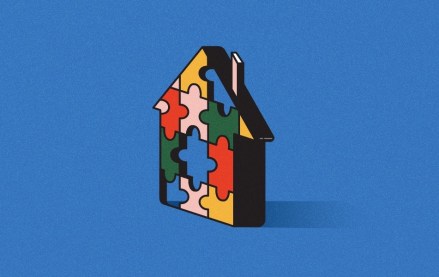 September 22, 2023 • 4 min read
Apartment Therapy's president Riva Syrop took the stage at the Digiday Publishing Summit to discuss the convergence of commerce and sponsorship revenue within its Small/Cool event.
September 22, 2023 • 4 min read
Media execs took stage at the Digiday Publishing Summit to discuss the growing importance of ROI in ad campaigns this year.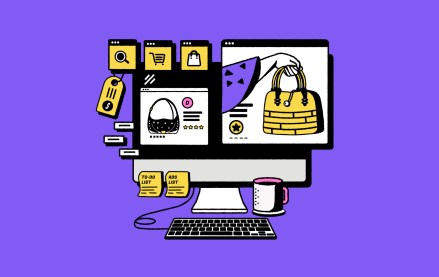 September 22, 2023 • 4 min read
CEO Satya Nadella said AI assistants will be as ubiquitous as PCs and will help users navigate across apps, operating systems and devices.