Mark Zagorski is CEO of Exelate, one of the companies that has been at the forefront of the self-regulation initiative recently highlighted during the Congressional hearings on consumer data privacy. Zagorski spoke with DIGIDAY: DATA about the future of behavioral targeting in a legislative climate dominated by privacy concerns.
How will behavioral targeting evolve in the future? 
Behavioral targeting as a term and as a standalone marketing program is rapidly becoming dated as marketers look to build a relationship with consumers online that involves much more than just targeted ads. Targeting may change, but richer content experiences, customized social interactions and tailored offers will still need to be part of the "data  driven mix." Doing this right involves multiple touch points, data sources and strategies for each interaction. Underlying all of this activity is a common online data store that securely connects with first and third-party data sources, provides consumer privacy centralization and allows for cross media platform delivery and analysis. 
The future is up in the air in terms of the entire structure of targeted advertising. What do you see as coming up in terms of restrictions, and how can advertisers and audience buyers deal with the uncertainty?
First off, I think that all of the activity surrounding consumer privacy and transparency is ultimately a positive thing for the industry that will help separate the good players from the bad and establish a clear set of standards that all legitimate online marketing companies will abide by. With regard to specific restrictions, it is impossible to determine what the details of any legislative activity will be, but it is assured that anything enacted will involve more consumer transparency and control. Much of the industry, and Exelate in particular, is already solidly behind consumer empowerment efforts as part of the IAB, NAI and Evidon's Open Data partnership. It would probably be a good time for advertisers and audience buyers to follow suit, as these are the groups that will be helping to determine and manage the "rules of the road" with regard to online data.
There has been lots of controversy around third-party cookies and the entire structure of marketing strategy that has been built around non "opt-in" tracking. What are some approaches to data collection and targeting that can work for brands and retailers right now?
Interestingly enough, through what we have seen via the privacy feature on the DataLinX platform and from feedback from other online companies who provide consumer transparency on data collection, the actions of most online consumers when they interact with their own data contrasts with the prevailing "wisdom." Most consumers choose to actually update and re-align their online profiles as opposed to opting-out. I believe this provides strong direction on how consumers can be engaged in the data equation without fundamentally changing how data can work to provide a more relevant web. 
For example, if first party marketers begin to interact with consumers by giving them more transparency in the data collection process on both their own sites, offline and through a centralized data toolset connected to third-party data firms, they can deliver this "consumer-vetted" data through a secure, private connection with a limited number of trusted media sources, creating a "closed loop" marketing engine. The key in this loop will be to show how becoming part of the process benefits consumers by giving them a payoff. The payoff needs to be as close to the data gathering action as possible, so whether it is a promotion or free content, consumers need to see the win. When they do, marketers will too.
New devices and platforms mean new challenges with data, tracking and content delivery. How can a CMO develop a data-smart marketing strategy when the parameters are so new?
The rapid growth in the number of messaging platforms is a real challenge. If you add to that the fact that there is little consistency in delivery method, limited analytics and difficult performance attribution, you have got a real headache. One consistent asset across all platforms, however, should be audience data. So, if you are CMO, you need to take a step back, ignore the clutter and get back to basics by asking "who am I trying to reach and how do I want them to interact with my brand?" Building and managing an audience based on the answer to this question is your first step. A centralized data platform that is flexible enough to interact with multiple media platforms and partners should be the core to any strategy that seeks to deliver a consistent message. The mechanics of message delivery itself aren't going to get any easier, but I believe there is enough work going on in the field of data and system linkages that a CMO will feel comfortable that they are able to identify and reach the right audience regardless of platform.
Mark Zagorski is CEO of Exelate, a data management platform.
https://digiday.com/?p=3586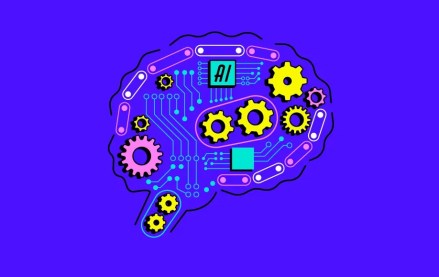 December 11, 2023 • 5 min read
As Google and Meta roll out new features, startups like Runway are finding new ways to compete for enterprise clients.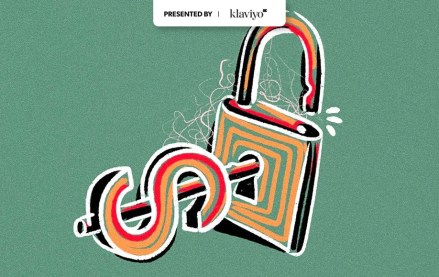 December 8, 2023 • 5 min read
Future plc's CFO Penny Ladkin-Brand announced on Thursday that she is stepping down, as the U.K.- based media company reported declining revenues and a new two-year investment plan to get back to growth.
December 7, 2023 • 13 min read
In this week's Media Briefing, publishing executives share how the task forces they created earlier this year to oversee generative AI guidelines and initiatives have expanded to include more people across their organizations.