5 things to know this week: Facebook's news feed changes, Kroger's ad business and more
December 15, 2017 • 4 min read
• By
JuJu Kim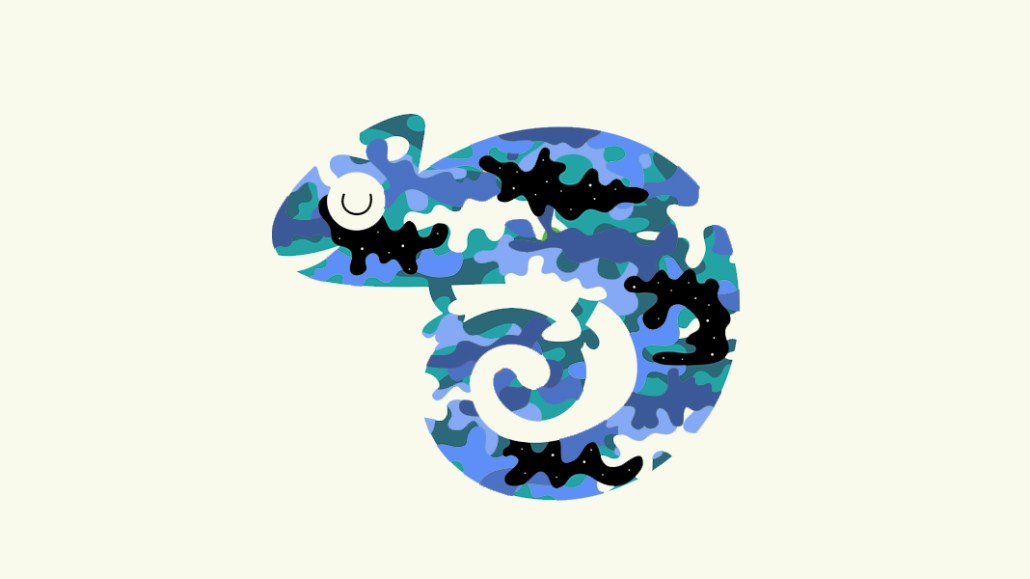 This week's things to know include Facebook's news feed and algorithm changes, open-office floor plans and more.
Facebook adjusts news feed and algorithm
Facebook is prioritizing longer videos and series on its platform. The changes:
Its news feed will prioritize video creators making shows for its video section Watch, which features show episodes of four or five minutes and longer.
The news feed will show more videos that people seek out or return to watch from the same publisher or creator week after week.
The Discover tab inside Watch will also prioritize shows that get people to return and watch new episodes regularly.
Videos that are three minutes or longer can include ad breaks, and ad breaks can't appear until a minute into videos. Before, videos that were 90 seconds or longer could feature ad breaks at the 20-second mark.
Facebook will start testing pre-rolls in Watch that focus on six-second ads.
The moves are another sign that Facebook is moving away from short-form content. It will also end the program that pays video makers every month to produce on-demand and live videos for the news feed, which typically run from 30 seconds to one or two minutes.
Speaking of Facebook …
We surveyed executives from publishers, brands and agencies at Digiday's Hot Topic: Data-Driven & Content Marketing event in Tokyo and found that Facebook is the top platform for Japanese marketers to reach consumers. Subscribe to Digiday+ to get more research like this risk-free for your first 30 days.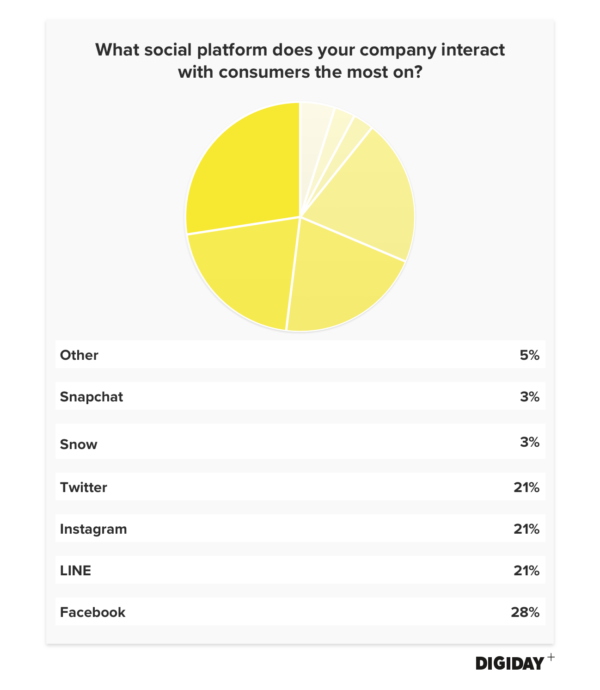 Open-office floor plans yield mixed reactions
To encourage collaboration across departments, marketers have implemented open floor plans. Results have been mixed.
The proponent view: For five weeks, Johnson & Johnson's digital team worked in pods, each with a platform expert and representatives from different parts of a digital campaign, allowing for faster decision-making, said Edlynne Laryea, global director of digital partnerships.
The critic view: The plans have led to more people working from home and increased micromanaging from directors who participate in decision-making conversations they don't need to be in because they overhear more of these discussions. "People hate it," said a U.S. brand's head of marketing. "You can't just put all these people who used to have offices into an open floor space and say, 'Have fun! Collaborate!'"
Kroger ventures into advertising
Like Amazon and Walmart, grocery brand Kroger is building an advertising business, selling its suppliers ad units and solutions and developing a programmatic platform launching next year.
Pillars of Kroger's ad business:
Its customer communications program, where Kroger runs direct and email campaigns for suppliers with tailored content and promotions
Its "precision marketing solution," powered by purchase data from 60 million households, which includes on-site advertising on Kroger.com
How Kroger's ad business differs from Amazon's and Walmart's:
Kroger formed its own consumer insights subsidiary, 84.51°, after buying the data analytics piece of agency Dunnhumby (formerly a Kroger-Tesco joint venture).
Cara Pratt, vp of customer communications product strategy and innovation for 84.51°: "We can connect 96 percent of Kroger transactions to a customer, which allows us to serve very targeted product placement and drive better conversion."
Top publishers lose millions per day to domain spoofing
In a study published by independent consultant Matthew Goldstein, 16 publishers — including The Washington Post, Turner and The New York Times — found that advertisers spent $3.5 million daily — which would amount to about $1.3 billion a year — on fake video inventory that falsely claims to come from their sites.
Why this matters:
It shows domain spoofing remains prevalent across large and reputable publishers.
If an advertiser is under the impression that its ads ran on a legitimate site, the publisher's reputation suffers when the campaign fails to reach its goals.
Amazon's ad offerings explained
The growth of Amazon's advertising business has caused confusion around Amazon Media Group, Amazon Marketing Services and Amazon Advertising Platform. Here's a breakdown.
AMG: Amazon's in-house team selling ad products and working with agencies and companies to help them use those products — including direct display, video ads and custom ad units — across the company's owned-and-operated properties like Amazon.com and IMDb
AMS:
Self-serve pay-per-click performance marketing suite offering three search ad formats — sponsored products, headline search ads and product display ads — and Amazon Stores
Only for brands selling on Amazon
Ad placements appear only on Amazon
AAP:
Amazon's own demand-side platform
Only way advertisers can reach Amazon's audience segments off of Amazon owned-and-operated properties
Advertisers can work with an Amazon account team to plan and execute ad campaigns, or they can do programmatic buying through a self-serve platform.
For companies selling on Amazon and those that don't
https://digiday.com/?p=268188