'2019 has been a lot weaker': Confessions of Facebook Watch creator
April 22, 2019 • 8 min read
•
•
Facebook Watch has been a roller-coaster ride for video creators and publishers since the social network debuted the video platform in August 2017. After a slow start, in 2018 Facebook rolled out Watch globally, and its mid-roll ads began to generate better revenue for creators and publishers, increasing confidence that Facebook could legitimately contend with YouTube. But through the start of 2019, Watch appears to have hit a rough patch, at least for creators.
In the latest in our Confessions series, where we exchange anonymity for honesty, a video creator with more than half a million followers on Facebook Watch said that monetization has been weaker in 2019, creator support from Facebook has been lacking and issues with reach and Facebook's publishing tool have made Facebook's video platform inconsistent for creators and YouTube's more alluring by comparison. The creator said they are raising these issues in the hopes that Facebook will make changes to address them. The conversation has been edited for length and clarity.
A Facebook spokesperson did not provide a comment by press time.
You have a show on Facebook Watch that has more than a half-million followers, but you're considering redirecting your viewers to watch you on YouTube instead. Why?
It's just due to a lack of stability in the Facebook platform. There are so many changes on a month-to-month basis; it's really a hard environment to thrive in. Some months, it's great on Facebook. Some months, they're doing an update or tweaking the algorithm. They've had a lot of issues lately where Facebook's not even functional, and if you're posting episodes at the same time, nobody's watching those. And there's not the communication with the creators on it. I'm still doing stuff with Facebook and still want to do stuff and want Facebook to be successful. But when stuff is so haphazard, you want to have stability, whereas a creator, you create income to keep making videos.
You fund your show out of your own pockets. Are you able to make that money back through Facebook?
This is on Facebook's plus side. I have done really well over the last year. I've made more money than I've spent on the show. But the reality of the situation is, when you're self-funding it, if you get a month when there's almost no revenue, you're just like, how in the world did it go from pulling significant income to suddenly you can't buy a Big Mac with what you pulled in. You wonder, do I make next month's videos? Overall, if you averaged it out, I've done well with Facebook. But what Facebook is doing wrong is the lack of consistency. YouTube has its flaws too, but I'm looking more at it just because it's been more stable.
You mentioned months with almost no revenue on Facebook. Have you had months like that?
For a particular month. But I don't look at it as a monthly breaking even. I look at it as how much have I spent budget-wise over the course of a year. Over the year, yeah, it's made money. It's made quite a bit of money. But if you go from $10,000 to $1,000 in a month or suddenly for a week you're making $100 — and it costs way more than that to make videos — you're up a creek if it doesn't pick up the next month. This year, characterizing 2019, it's been a lot weaker for Watch. It's been a lot weaker for Facebook monetization. It's been very roller-coastery.
Has there been any communication from Facebook to explain the weaker monetization in 2019?
They said they had a bug that, in one particular month, affected reach across all pages, and it should be returning back to normal. But that was not communicated until after you've had a terrible month and are sitting there wondering, is this the new norm? And that's the big thing. You're sitting there wondering, is this going to be something I can make money off of or not? They change things all the time, and that's the problem. It's not allowing a stable environment.
The nature of the business [for digital video creators] is things go up, things go down. But I've seen weeks where you're making a couple of thousand dollars and then suddenly you're like, what the hell? It went from $500 one day to $7 the next day. That's not just videos going viral. Some kind of change happened. Suddenly you've got a video that's getting a million or 2 million views, but you've only made what it costs to go out to dinner. As a creator who's not like Unilad or one of these big publishers — I make this stuff myself — it doesn't even have to be hugely profitable. If you know you can make a stable amount of money off of Facebook, personally, I'd stick with it. I like Facebook as a platform. I think it's got a lot of potential and can compete with YouTube. I just think that they're kind of shooting themselves in the foot.
How would you characterize the level of support you're getting from Facebook today, and is that something you've seen change over the past year or so?
There was a lot of excitement early on, and it was really great. That's what's hard for me. I've had a lot of great experiences with Facebook. I don't want to be 100% negative. But as time's gone on, there has been less support. Just getting your questions answered and stuff. They were really doing some great things. Then I feel like Watch ran into some problems.
What problems? And when did Watch run into those problems?
This year. Just weirdness with reach. How did a video get 2 million views and make $50? And then last month, if you had that same video, you made $1,000 off of it? There are bugs in Creator Studio [Facebook's video publishing tool for creators] where you literally can't do certain things, important things for regular publishing. And months go by with no fixes. But the big thing is the reach. 2018 made you think Watch is going be — that it's better than YouTube. But into 2019, it's been a lot more haphazard. I've still made money this year, and next month it may be up again. But it's hard for a creator to ride on a roller coaster like that.
What's the level of communication from Facebook when there are dramatic reach changes?
That bug where it was impacting things for a whole month across the board for pages, that wasn't communicated. I didn't find out about that until later. And then now, April's not been a good month. I don't know why.
Was that bug only impacting video?
I don't know the details. And honestly, Facebook doesn't give you the details. I think part of it is they don't want to admit that there are problems. Who would? They want to look good as a company. But at the same time, if there is a significant one and you're treating creators like partners, then you probably want to say, "Hey, we are working on an issue. We just want you to be aware that this is not the new norm."
Aren't there also stability issues with YouTube, though? Last year, I talked to some YouTube creators who were similarly frustrated by its algorithm constantly changing.
That's true. But how established is YouTube now that they're doing that? Facebook just started to get into video, and suddenly they're already playing with scaling back. You need to let people build a fan base before you start doing that stuff. On YouTube, they're complaining too, and it's a legit thing because creators make these companies all their money. And I like Facebook more than YouTube still. I've not been really into YouTube. But I'm actually now starting to post more on YouTube than I did before, and the reason is I can't count on Facebook.
Is this repairable? Like, if Facebook were to come out and say, "Hey creators, we're sorry. We're going to do better. Here are all the things we're going to do better," would that help to address your concerns? Or would there be a concern in the back of your head that, a month from now or six months from now, Facebook might change its mind?
I've not given up on Facebook. I think Facebook can rival YouTube. So for me to pull out totally and say I'm not going to be on the platform, no, I'm not at that point. I'd like to see things stabilize. I'd like to see more communication about the stuff that's going on. It's a month-to-month thing. Are you going to keep making videos on Facebook or turn your energies to other platforms? I've spent a lot more time this month looking at YouTube. I wouldn't have spent that time at all had it not been for stuff like this. The problem is, when you have a history of burning publishers and creators and pages, can you be trusted going forward? Hopefully. Like I said, there are a lot of things I like about Facebook over YouTube. Facebook's a lot more social. There are opportunities to be way more interactive than YouTube even. But they just need to keep a stable course.
https://digiday.com/?p=331078
October 2, 2023 • 1 min read
•
•
The publishers who attended DPS were focused on the potential upsides of applying the technology to their operations while guarding against the downsides.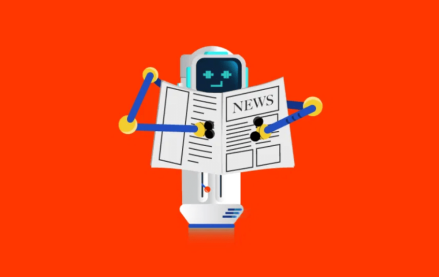 October 2, 2023 • 4 min read
•
•
Now that ChatGPT users can surf the internet for information, some publishers are reconsidering the weight of the issue.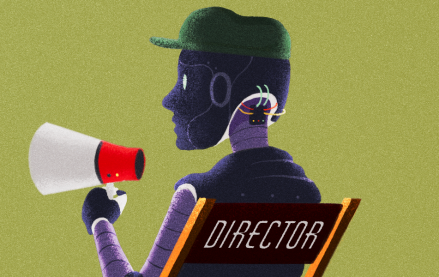 October 2, 2023 • 5 min read
•
•
As Meta makes celebrity-like chatbots, ChatGPT learned to "hear," "see" and "speak" while Spotify is piloting AI-translated podcasts.