Netflix's CPM still under media buyers' skin months into its disjointed push into advertising
March 28, 2023 • 5 min read
Ivy Liu
Countering recent reports about Netflix's first quarter of offering an ad-supported tier being largely successful, media buyers Digiday spoke with are expressing frustration at its still-too-high $55 CPM and the still-too-slow growth for its ad-supported sub base.
It's important to note that the four high-level investment executives at a number of media agencies all expressed optimism about the direction Netflix is heading in. And they want to see Netflix succeed, they said, if only to have more competitive options to place their clients' dollars in the cluttered and confused CTV marketplace — but also so that those viewers aren't lost to marketers behind ad-free paywalls.
Still, the launch has left a few major investment execs — and their clients — feeling underwhelmed with what Netflix brought to its ad-supported launch back on Nov. 3, 2022. One major holding company head of investment noted that several clients expressed a strong desire to be part of that launch, despite very few subscribers (the ad-supported tier now counts about 1 million subs), but the exec was disheartened to find the streamer had not cut back further on its $55 CPM (which was down from an initial $65) or offering some sort of added value for launch advertisers.
"Since then, I actually polled the team to see how much interest there been post launch among clients feeling like they needed to get on Netflix? [There was] Zero," said the head of investment, who spoke on of anonymity.
"A lot of clients dropped out at that point, because they said that it's not worth it," continued the exec, who thinks Netflix would be more fairly priced at between a $45-50 CPM. "Those clients that dropped out because of the price obviously haven't come back in. But then we also haven't had clients post launch that came and said, 'Well, I wasn't in the launch, but now I really want to be on Netflix.'"
The head of activation at another major media agency group noted that make goods continue to be offered to advertisers. "They literally are giving money back because they can't actually deliver what they sold in due to their low subscriber base," said the executive who also spoke on condition of anonymity. "They've pissed everyone off by overcharging and underdelivering."
The first exec also pointed out that the ad sales operation needs to get more sophisticated. "They're still in their infancy with their ad model, meaning their targeting is not yet up to par with some of the other streaming providers."
Even the tech side of Netflix's ad business is being scrutinized, although Netflix isn't being singled out per se. "Many AVOD/OTT companies are experiencing similar challenges in determining how to balance and optimize their own subscriber dynamics with the growing expectations of advertisers who demand measurable outcomes," said Herman Yang, head of Moloco Enterprise, which is pushing AVOD providers to move to machine learning solutions with dynamic pricing.
All that said, the activation executive did acknowledge that despite the frustration, media agencies need to work with Netflix because of its immense potential once Jeremi Gorman and Peter Naylor, the two execs hired away from Snap last August (mostly after launch deals had already been secured), have their teams in place. Which is apparently happening now. 
"At some point they will figure things out and you don't want to be last man in," explained the exec.
A third executive at another major media agency network agreed that Netflix will ultimately be a must-buy at some point, just not today. "Considering how much time and space Netflix occupies in consumers' lives, that incremental reach will come at a premium," said the exec. "Netflix is betting on quality over quantity. It's a bit of a long-game approach."
Where that Microsoft deal — a bit of a head-scratcher to media agencies — goes from here remains unknown, as Gorman and Naylor lay out their plans for selling the balance of 2023, including in the upfront.
For its part, Netflix believes it's right where it needs to be. "We continue to be excited about the growth and performance of our ads business, and we are confident that we are building the best team to deliver on our clients' objectives," read a statement from Netflix. "As we expand globally, we will keep evaluating how the industry is evolving to ensure we are best positioned to build a forever advertising business."
One vocal supporter of Netflix in the media agency world is Matt Kramer, who's head of brand investment at Media.Monks. "It's unfair, I think, for us to think that they're gonna get it exactly perfect from the very beginning," said Kramer, who said his team did their homework to know what to expect at launch and, as a result, weren't disappointed. "As Netflix grows their ad supported subscriptions, that supply and demand will become more equalized, and we will see that reflected in the CPMs."
Kramer said he is seeing a dramatic ramping up of Netflix's abilities since launch. "They're building an amazing team, an amazing roster, and I think they've learned a lot from the launch," he said.
"They now have more data, they now have a better understanding of how quickly they're going to be able to grow the AVOD portion of their business. And so I think their forecasting, as well as the talent that they have there, is amazingly better than it was in the very beginning."
As for that talent, a LinkedIn search shows that Netflix has filled several sales director positions since January, including Kinsey Osberg Tamberrino, fomerly senior vp of national sales at Vevo; Doug Brodman, who was most recently with Twitter; Victoria Morris from Google/YouTube; Valerie Bischak who most recently was at Amobee but has considerable sales experience at Viacom; and Michaela Giovengo, who most recently was with Disney Ad Sales and Hulu before that.
https://digiday.com/?p=497222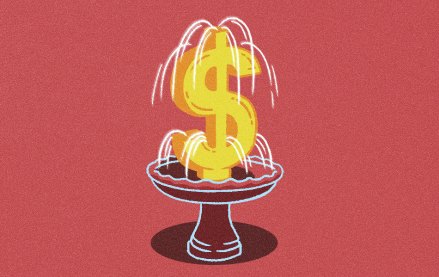 September 21, 2023 • 4 min read
Retail media and the bounceback of digital advertising led IPG's Magna to raise its ad revenue growth forecast to more than 5% to total $337 billion in 2023.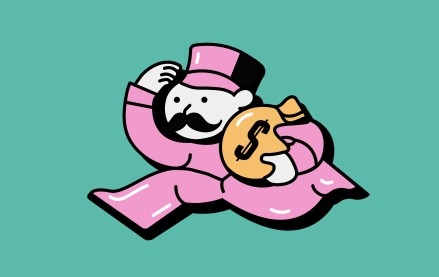 September 21, 2023 • 6 min read
TRUSTX seeks funding to expand its PET ambitions as M&A signals stir ahead of Q4.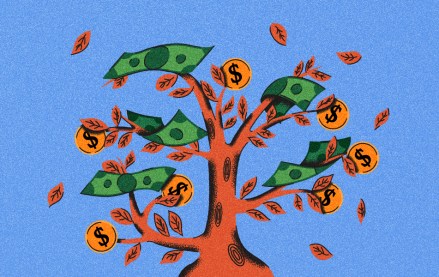 September 18, 2023 • 8 min read
Ever since bid shading became prevalent in programmatic, how do agencies know it's working? There are still plenty of uncertainties and complexities around the benefits and downsides.