Media Buying Briefing: How Traction evolved into a marketing accelerator, and what that means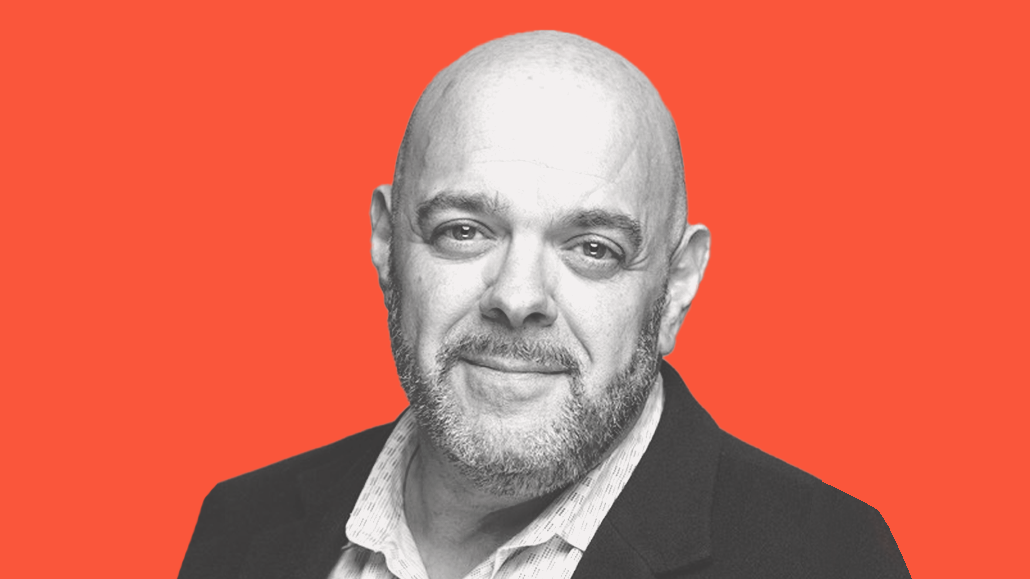 This Media Buying Briefing covers the latest in agency news and media buying for Digiday+ members and is distributed over email every Monday at 10 a.m. ET. More from the series →
When cultivating bonsai trees and growing massive tomatoes, one of the most important elements of success is knowing when to prune and trim. Adam Kleinberg, founder and CEO of Traction, applied this knowledge to both his passion for bonsai and home gardening to his agency as well.
Kleinberg, who started in the agency business in the late 1990s just as the internet was becoming a viable ad option, transformed Traction into what he's dubbed a "marketing accelerator" by cutting away much of the full-time staff into a lean, freelance-driven operation that houses a bullpen of subject matter experts in order to be whatever Traction's clients need — only without the overhead.
Traction started in 2001 out of Kleinberg's spare bedroom in his San Francisco apartment as an integrated agency, which was somewhat rare at the time for independents (most were either creative, media or the then-nascent digital agency). The shop grew steadily until 2016 or so, when in-housing among clients was first being felt. Kleinberg admits he read the tea leaves wrong at the time, predicting in-housing would be a fad that faded fast.
Over the next few years it became apparent Traction had over-staffed itself, as more of its full-time personnel were falling below the threshold of 80% profitable billability. So between 2018 and 2019, the agency began its transformation into a consulting-heavy marketing accelerator. FTE staff was trimmed to 100 along with 250 consultants, including marketers like ex-Unilever exec Babs Rangaiah, former Lululemon marketer Lauren Evans and ex-Nordstrom marketer Brian Hovis.
The following interview with Kleinberg has been edited for space and clarity.
When and how did you realize Traction needed to change?
We said, what if we took a step back, and rethought what client's needs were and reimagined how we solve problems for them. We had a client relationship that had been around for 18 years that was thriving, and we were really working more in partnership with their in-house teams. We decided, why don't we do more of that. So we made some tough decisions at that point. We had to let go of some people, some amazing people.
We got rid of our office space — this was pre Covid, in 2019. And we recast ourselves as this marketing accelerator for in-house teams. And we did that by heavily relying on what we call the liquid workforce.
What does that mean?
We've created a talent collective, where we pull teams together that are best-in-class subject matter experts for clients' needs. That might be strategy, it might be operations consulting, it might be creative, it might be media, it might be more tech, or it might be production. We're broadly capable.
And we're able to do that because we've extracted all of the bloat, the inefficiency and the ego from the agency model, and reinvested it in more senior talent that works directly on clients' business. So by doing that, and doing it from a collective — we're not a staffing agency. And we now are engaging with brands on more of a consultancy basis. We engage with the brands on their own terms, right?
Just like any external agency can't be great at all things, every in-house agency has got things that they're great at, and things that they're not.
What are the opportunities and challenges in setting up as a shop that caters to in-housing?
We often see with mid sized companies, they'll have a core team that is really more production oriented, but might not have the best in class creative to do a big idea or a brand strategy. Same thing on the media side: there might be gaps from a buying perspective. They're also interested in needs, like site development, martech implementation and assessment. So we fill those gaps.
One client that we recently won has a large in-house team. But they've brought in a brand creative shop outside of us. And they brought us in to do their entire digital strategy, assess their martech, design the customer journey, and implement the technology across all their different channels from paid media, to emails and messaging.
The hardest part of this has been the onboarding experience — that's been the biggest challenge. Making sure our people know how we organize the Google Drive, or how we use a signature file — all the little things. And really understanding the culture and the model.
How have you set up the compensation side of things?
Most of the work that we do is on a sprint. Sometimes that sprint is annualized, depending on the needs of a client. But we avoid retainers. One of the challenges agencies have is they all seek retainers, because they're trying to plan. But sometimes it comes into question like, 'Well, what did you do for that money?' And the agency might have done nothing wrong — maybe the client didn't have their act together, and didn't give you feedback. But meanwhile, you were on retainer, and you had resources sitting with their thumb up their asses for three weeks.
We make sure we have a clear scope of work. And we're able to pay our consultants a healthy amount and yet not be exorbitant to the client. Because so much overhead has been extracted from the model. If you look at the typical agency math, agencies basically look at their load factor, which is a calculation of how much overhead do you put attached to a salary before you mark up for profit. That load factor is around between 80 and 100%. We've completely reduced that to like 25%.
What has all this change resulted in for Traction?
We won LinkedIn Marketing Solutions, we've been working with GE Healthcare and HelloFresh. As well as a lot of mid sized companies. For example, there's a video content security company called Verimatrix that brought us in to do a branding campaign and positioning work. After doing that work, the CMO came to me and said, 'Hey, do you guys do UI design? We've got a SaaS product that we're gearing up to launch and it's not ready for primetime.' And we do that — we're doing software design. App design for UX is kind of like a core competency. So we were able to enhance the team with a new subject matter expert who helped redesign their platform.
And over the course of three years from 2019 to '22 we doubled our revenue [Kleinberg declined to say the actual amount], which is not something that's easy to do after all these years in business.
Does does this structure that you bring to market easier or harder to win a client, broadly speaking?
When we go in and say we're marketing accelerator for in-house teams, we're not an agency — sometimes there's a little bit of explaining and educating that we need to do, for sure. But then clients meet the team, see the thinking and get a handle on the fact that they're getting, top consultancy-level talent — without agency pricing.
Color by numbers
Despite an uncertain future in the U.S. and slowdown in digital ads, TikTok is still the fastest growing platform in advertising. Last week, TikTok endured a five-hour roast in front of Congress, with the app battling a potential ban. But a new series of platform reports by WARC Media estimated the social media app will reach $15.2 billion in global advertising revenue in 2023, up 51.7% from 2022. — Antoinette Siu
More findings:
All product categories are expected to increase TikTok ad investments, the top ones being technology & electronics (spending $2 billion), toiletries & cosmetics ($1.8 billion) and retail ($1.7 billion).
Other categories include: clothing & accessories ($1.7 billion) and telecoms & utilities ($1.5 billion).
Together, all five of the above categories are expected to total an annual spend on TikTok surpassing $8.5 billion in 2023, with other categories seeing modest growth.
U.S. consumer packaged goods represent one of the fastest growing categories, increasing ad spend on TikTok by 84% in Q4 2022 compared to Q4 '21.
Takeoff & landing
Holding company WPP last week acquired Goat, a data-driven influencer marketing agency founded in 2015 that handles clients including Beiersdorf, Meta and Dell. Goat will be folded into GroupM Nexus but keeps the Goat name.
Holding company Havas launched Havas Play, a new network that operates at the intersection of sports, gaming, entertainment and tech, and incorporates the Havas Sports and Havas Sports & Entertainment brands. New Havas client Harman International is the first client to plug into Play as gaming AOR.
Multiple press reports last week noted that toymaker Lego has put its global media buying and planning review, with IPG's Initiative the incumbent.
Direct quote
"From a marketing standpoint, the issues that TikTok raises are no different than the issues that are being raised on Facebook or Instagram or Snapchat for that matter, We're seeing the same deceptive marketing that negatively impacts kids. The big difference is who owns it."

— Bonnie Patten, CEO of the watchdog organization Truth In Advertising, commenting on TikTok CEO Shou Zi Chew's Congressional testimony last week.
Speed reading
Digiday senior marketing and tech reporter Marty Swant continues his coverage of the latest advances in AI, focusing most recently on the visual side of it.
In the latest Future of TV Briefing, Digiday senior media editor Tim Peterson offered a preview of the upcoming TV upfront marketplace this spring, which is expected to lean in buyers' favor.
Digiday media agency reporter Antoinette Siu wrote the first of a two-part series addressing diversity, equity and inclusion issues across the agency world, internal and external. Part two comes out today.
Want to discuss this with our editors and members? Join here, or log in here if you're already a member.
https://digiday.com/?p=497006
December 1, 2023 • 6 min read
It's hard to concisely capture the myriad ways ChatGPT and generative AI overall have shaped business culture and society in a single year.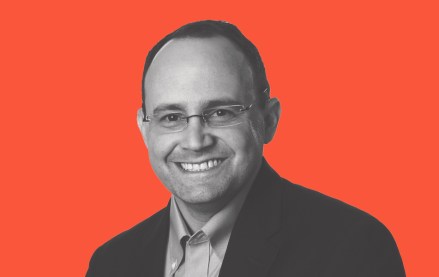 November 29, 2023 • 6 min read
McAfee's holiday shopping survey found 88% of U.S. consumers think hackers will use AI to "create compelling online scams."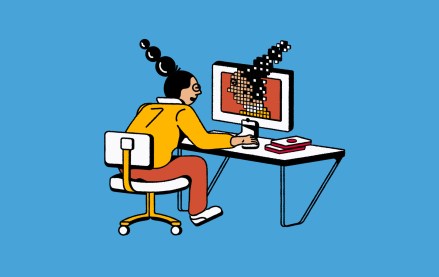 November 29, 2023 • 3 min read
Ad measurement firm Innovid's recent report on television insights revealed advertiser challenges around the growing gap between measuring media and optimizing campaigns across various services and platforms.