How agencies are testing live shopping and seeing potential in accelerating conversions
February 23, 2023 • 6 min read
•
•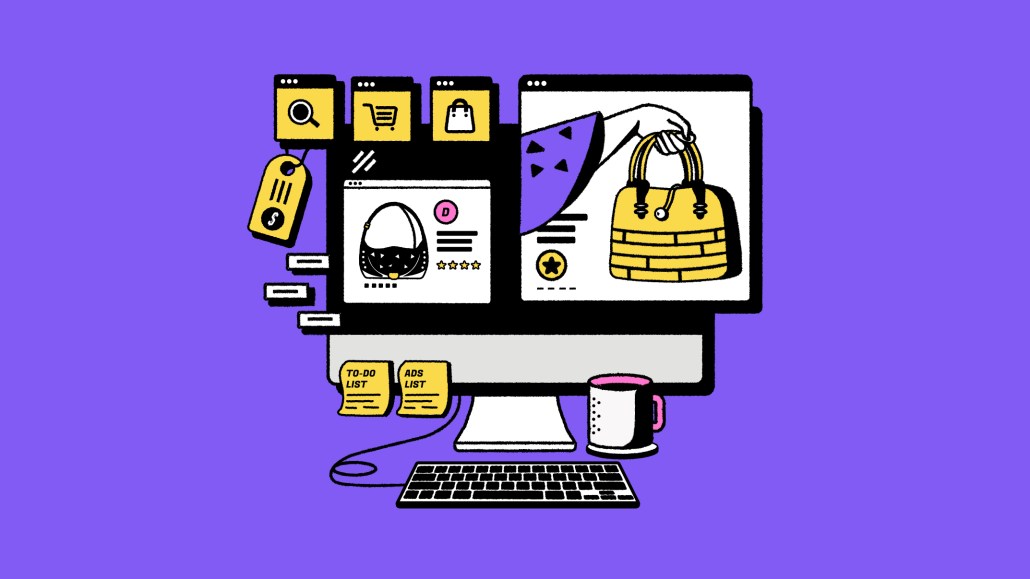 Ivy Liu
The popularity of content creators and social commerce is increasingly driving momentum for livestream shopping — sort of an update on the QVC days of shopping channels.
But instead of a television network, the shopping is happening across social media and retail platforms, from Walmart to Amazon. Experts point to live shopping's potential to accelerate conversions, as well as to combine entertainment with immersive content. Using tactics like limited-time offers or exclusive products, for instance, companies reported conversion rates nearing 30%, which was 10 times higher compared to conventional e-commerce, according to McKinsey Digital.
Some markets are really taking off. Livestream shopping, or live shopping, reached an estimated $497 billion in China 2022, according to Coresight Research. In the U.S., the livestreaming e-commerce market totaled a far more humble $20 billion in 2022, which is expected to grow to $68 billion by 2026. While live shopping is already growing steadily in China and other parts of Asia, agencies are beginning to test these commerce features in the U.S. with growing interest from clients, said Allysun Lundy, vp head of retail media strategy at Publicis Commerce.
There is particular client interest in showcasing "products [like technology or] something that really does need more explanation, such as makeup, where you want to give a tutorial around that," Lundy told Digiday. "Maybe there's limited-time offers that are associated with it or they know something might sell out."
There are also certain product types that tend to work well for a livestream. The most popular product in live commerce is apparel and fashion, accounting for 35.6% of the share of categories, while beauty products and food each account for more than 7%, per McKinsey. Tommy Hilfiger's fashion livestream in China reportedly generated an audience of 14 million and sales of 1,300 hoodies in two minutes. The fashion brand then extended the livestream to Europe and North America. Results of which have not been made public. Exact revenue figures were also not made available.
Influencer marketing and authenticity
Influencer marketing on social media may be a key area in expanding live shopping — these creators are often the hosts introducing products. Additionally, Gen Z and millennial consumers are likely to make purchases on social platforms, given trends like TikTok's #mademebuyit. In a study comparing live shopping purchases across audiences, The Influencer Marketing Factory found 47% of consumers that made a livestream purchase in the U.S. and the U.K. were Gen Z shoppers.
Gen Z's shopping on social media will play a big role in the growth of live shopping, said Daria Belova, brand marketer and PR director at influencer agency HypeFactory. "Gen Z now uses social media not only to consume content but also to search for and read reviews, and subsequently make purchases," Belova said. "Secondly, social media algorithms have become more sophisticated and are now able to identify user preferences and provide personalized recommendations."
At creative and influencer agency Real Hype Creative, CEO and founder Erica Yang works with around 30 creators, helping them experiment with livestream content on TikTok. The firm provides training and support on logistics and videos. One of its partners on TikTok Shop is Segway in a collaboration with the upcoming movie "Transformers: Rise of the Beasts."
"We are interested in shopping, so we've worked with a lot of creators, a lot of key customers and then we can post videos on TikTok and showcase the functionality side and [a lifestyle]," Yang said. "We are ultimately working through the data and the algorithm to push to the right targeted audience."
While leveraging influencers can be effective for live commerce, Publicis' Lundy cautions that content needs to be believable whether it features celebrities or micro influencers using those products.
"I think what's most difficult is just the authenticity of it," Lundy said. "When you compare Rihanna, for example, doing a live stream with her makeup — that's something that consumers are going to tune in for because they're excited about it… Even when they bring in a celebrity, I think it still needs to be that balance, where it feels believable versus super sales-y."
Live platforms and the future of video commerce
For Amie Owen, U.S. head of commerce at IPG's UM Worldwide, the evolution of social commerce "makes sense," because everyone is now on social media. Owen mentioned the topic of live shopping coming up frequently at the agency over the last year. Ultimately, she added, seeing retail media and shoppable "all coming together in one component" represents a sizable part of the future of commerce media.
"[Live shopping] is drawing attention during the engagement, and it's also allowing that shoppable piece," Owen said. "There's pros and cons to leaning into different areas, but sometimes you have to test the waters. From our standpoint, when we do test the waters and take risks, we're doing it based on data."
This month, video commerce platform Firework launched a partnership with The Fresh Market to use the first shoppable live commerce retail media network (RMN) in the U.S. The Fresh Market will allow brands to run sponsored video ads across its livestream series, featuring content like holiday meal prep tutorials or chefs' recipes. The majority of RMNs are static and display, while Firework uses a video-driven RMN. As Owen explained, this means it can be used across TV, website and other digital ads to make anything shoppable and live.
Jason Holland, president and chief business officer of Firework, said video commerce lets marketers develop and measure these omnichannel touchpoints from in-store to digital. "[Video] resonates with today's consumers in a way that no other channel really can," Holland said. "When the video assets of retailers and brands combine… the KPIs are more than 10x any other medium being deployed, and far beyond traditional search and display ads."
He said The Fresh Market video commerce is generating a 133% increase in conversion rates, 115% increase in average session length and 23% increase in click-through rates. "It's no surprise that they'd want to open these kinds of opportunities up to their suppliers," Holland explained, without providing exact figures.
For creators, live shopping's interpretation of e-commerce will have different appeals on each platform. Real Hype Creative's Yang said there is a distinction between interest and needs-driven shopping. TikTok has been a popular platform for commerce because people use it for entertainment. The app knows users' preferences and interests very well, she said, and the algorithm will get more fine-tuned as it studies them. (One former agency executive says TikTok's algorithm is said to know all about users within two minutes of using the platform.)
"You watch videos so much and they're so addicting," Yang said.
But Owen believes all the social platforms can be positioned for commerce — "It's just a matter of who they're partnering with," she added. For example, TikTok livestreaming is easy "from a consumption standpoint," whereas Instagram makes checkout easy and accessible.
"So if they're there mindlessly scrolling through, it just makes it that much easier to buy," Owen said.
Lundy agrees that there is a different content strategy from Pinterest to Instagram or TikTok to TV for retail. But ultimately this creates more work for agencies — which is good. "People used to talk about how there has to be different content from TV to banner ads. And now it's like there has to be different content from [every social platform]," Lundy said.
But there are potential challenges as brands move into live shopping. Lundy noted that live content is more difficult to moderate, so agencies need to ensure that products used in a livestream are "complementary of the same values on the same app. And same thing even [for] the person who's doing the livestream — are they going to say anything that's against what your values are, or what your consumers may not agree with?"
https://digiday.com/?p=490398
September 29, 2023 • 5 min read
•
•
The gold rush to monetize the hills of first-party data has created a glut of inventory and a lot of varied approaches to selling.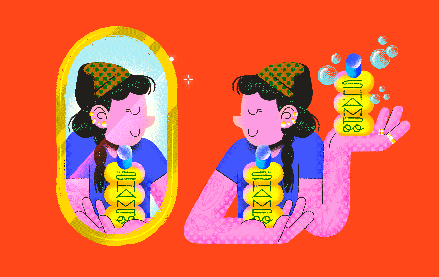 September 28, 2023 • 5 min read
•
•
Influencer marketing agency Influencer is adopting a brand lift measurement solution in a move to demonstrate the value of employing influencers and creators.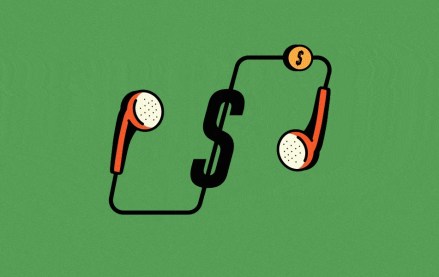 September 27, 2023 • 4 min read
•
•
The latest example comes from work that attention metrics firm Adelaide did with several audio publishers, including iHeart, NPR and Audacy around an eBay campaign.