As $12 billion 2024 political spending cycle nears, Stagwell partners with RealClearPolitics
October 2, 2023 • 3 min read
•
•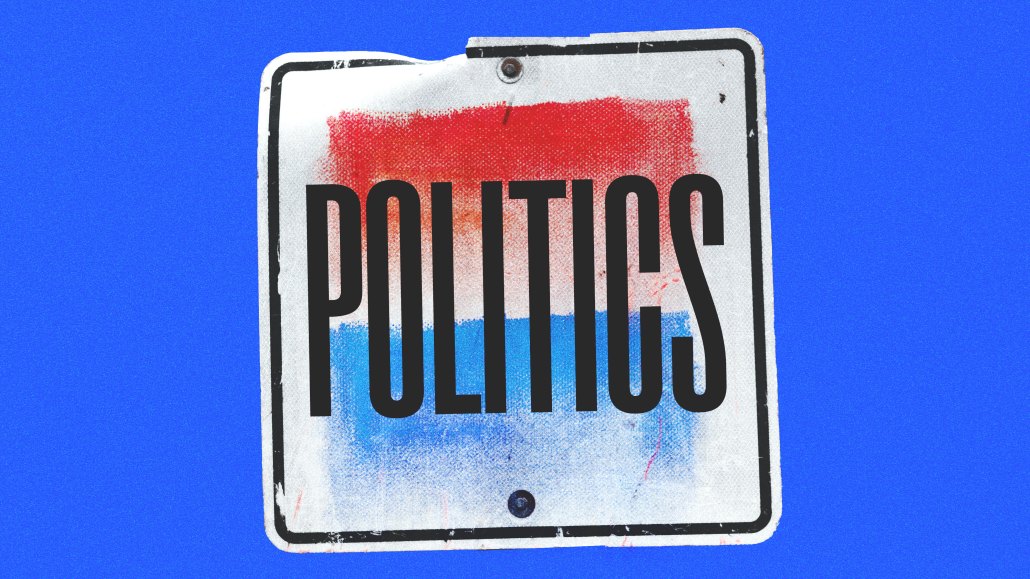 Ivy Liu
As agencies prepare for record political spending in 2024, Stagwell is gearing up for the election with a new way to partner with publisher RealClearPolitics.
In September, three of its agencies – digital transformation agency Code and Theory, business agency Gale and B2B digital media agency Multiview – started developing a new advertising offering to help brands connect with the publisher.
RealClearPolitics is a non-partisan media site that is often cited in news outlets for its Polling Average and other electoral metrics. Through the partnership, the agencies want to reimagine the experience as a destination for the latest polling updates for a mobile-first audience.
"We could have hired a company to rethink its website [and] could have decided to build out its direct and programmatic media Salesforce in more traditional ways," said Beth Sidhu, chief brand and communications officer at Stagwell. "This is a new way of thinking about how RCP can go to market in an interesting way, and we're excited to be part of that."
With the joint effort, Code and Theory will work on the interface and user experience. GALE and Multiview will focus on monetizing the new user experience through ad sales and direct brand partnerships, Sidhu explained.
Spending expectations
As for the spending, Stagwell agency Assembly recently projected a record $12 billion in political ad spending in the upcoming 2024 cycle. About $9 billion is expected in down-ballot races, concentrated in statewide races for Senate, House, governor and other local races. With that fierce competition coinciding with the presidential election, states including Nevada, Arizona and Pennsylvania will become key political ad spending battlegrounds.
"[The presidential election] is really the largest cultural tentpole event that we have," said Dan Gardner, cofounder of Code and Theory. "It's actually the super of Super Bowls."
Indeed, next year is gearing up to become the most expensive election in the history of the U.S. Junelle Harnal, head of political for digital media firm My Code, said it's safe to expect the highest digital and television spending four to six weeks before election day.
"There has been an increase in digital spending in the last two cycles, and we anticipate it to continue increasing this cycle, with the greatest growth in OTT/CTV," Harnal said.
Another agency exec, that spoke on background, said political investment will be concentrated in video, audio and long-form content, including local TV, radio and other national campaigns. The agency also anticipates social media and display being important in the weeks leading up to candidate debates and voting dates. Some of that inventory will likely be purchased through programmatic.
Growing political engagement
New ways of engaging people in politics has transformed as more platforms and content become available. Gardner said there is increasing consumer interest and "thirst" for getting data, political updates and entertainment.
"There's incredible engagement," Gardner told Digiday. "I hate to say, [but with] news as entertainment, there has to be that element where we blend entertainment and informative together to actually deliver an experience that is very helpful and what users are looking for."
With greater use of AI tools, political ads engagement can also get more dynamic and personalized. Mitchell West, director at ad intelligence company Vivvix CMAG, sees it as beneficial for quickly creating scripts for ads or churning out similar versions to be used in races across the country – but it is not without risks.
"The caution around AI is that it could be used in political ads to create false images or false statements that could be used to attack a candidate," West added.
RealClearPolitics' new polling experience will also include some new email content opportunities and custom and programmatic advertising units. This comes as Stagwell continues to develop specialty media solutions for brands and experimenting with new platforms, such as augmented reality experiences in sports and events. Code and Theory has worked on strategy and development with some 200 publishers, including BBC, CNN and Bustle Media.
"This is about the user experience and monetizing this Super Bowl of news junkie audiences," Sidhu added.
https://digiday.com/?p=519903
December 1, 2023 • 6 min read
It's hard to concisely capture the myriad ways ChatGPT and generative AI overall have shaped business culture and society in a single year.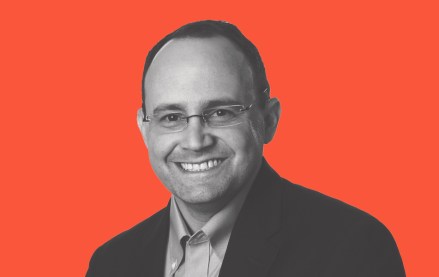 November 29, 2023 • 6 min read
McAfee's holiday shopping survey found 88% of U.S. consumers think hackers will use AI to "create compelling online scams."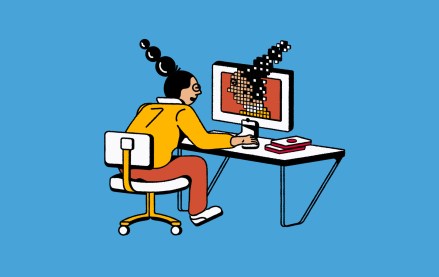 November 29, 2023 • 3 min read
Ad measurement firm Innovid's recent report on television insights revealed advertiser challenges around the growing gap between measuring media and optimizing campaigns across various services and platforms.