Can Meta remain the 'holy grail of paid advertising' with challenges, challengers and Advantage+?
June 8, 2023 • 6 min read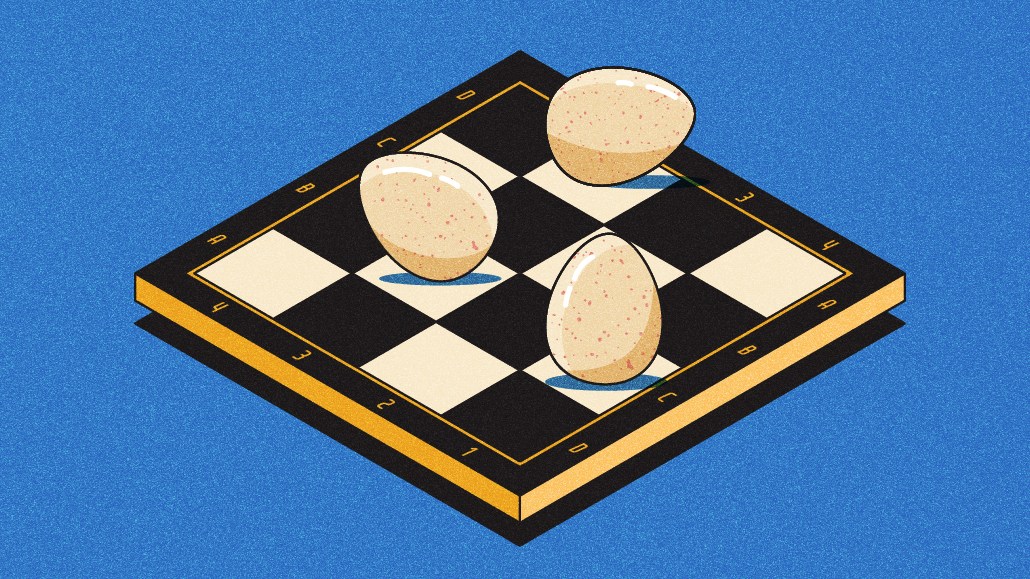 Ivy Liu
It has been just over two years since Apple introduced Apple Tracking Transparency (ATT) and iOS 14 to limit the amount of user data app developers and advertisers have access to. It's especially been a pain point for social media advertisers dependent on Meta's performance, targeting and measurement capabilities.
Albeit, there are challengers in the space, like TikTok and Pinterest, which stand to gain from Meta's loss. While the platform saw its advertising revenues decline recently, it still holds its place as front runner in digital ad budgets with 93% of advertisers still spending on the platform, according to Digiday research. Halfway through 2023, a viable solution or challenger platform has yet to present itself in a meaningful way.
To bolster its momentum — Meta introduced Advantage+, a suite of automation tools with Advantage+ shopping campaigns catching advertisers' attention to boost sales and drive growth. Seemingly the new feature presents a way to help stem the flow of performance dollars out of Meta's ad business.
The advantage of Advantage+
Back in August of 2022, Advantage+ shopping campaigns rolled out to advertisers globally as a way to use artificial intelligence for ad creation and automation, including targeting, bidding, placement and creative. But as with any new product feature, Advantage+ isn't without its challenges.
Most advertisers just want to find something that works and ride that wave to the max potential.
The new feature has been dubbed somewhat of another black box model from a platform in which advertisers have to trust the numbers verified from the platform without their own way to verify, per AdExchanger. It could be likened to Performance Max, Google's AI-powered offering. However, the platform refutes the black box label. Meta too denies that's the case, saying the platform has been transparent about how the new automated feature works and that advertisers have the control to choose what ad tools they use, per a spokesperson.
"Meta's Advantage+ has people testing it out but unsure if they are keeping more people on the platform and or seeing new people reconsider Meta," said Duane Brown, founder and head of strategy at Take Some Risk, in an email to Digiday. "Most advertisers just want to find something that works and ride that wave to the max potential."
And for some, it does work, alleviating some of Meta's pain points and allowing advertisers to scale budgets efficiently. At least that's the case at performance marketing firm Tinuiti, according to Natasha Blumenkron Mears, senior director of paid social. That said, the firm is projecting to increase overall spend in Meta slightly year-over-year even in light of it being a so-called black box, she said. (The firm declined to specify ad spend.)
"While we would love to be able to build and optimize at the level of detail we have in the past, we also acknowledge that individuals deserve to have privacy," Mears said in an email. "Solutions like Advantage+ on Meta allow us to quickly test and learn various creative at scale in a broad format that ensures privacy remains intact for the user."
For McKinney creative and media agency, Meta's Advantage+ feature has left the agency unsure if it's helped even as it has made several updates to its social strategy since the feature rolled out, said Barry Salus, associate media director of activation and analytics at McKinney in an emailed statement. (He did not offer specific figures on how those updates impact client ad spend.)
"Meta also had similar features when selecting lifetime budgets and all placements so this update didn't really shift the way we've been building and optimizing campaigns," he said. But, he added, that's not an indictment of Meta's dominance as the platform typically outperforms others when it comes to client campaigns. In fact, the budget is almost always split between at least two social media platforms, he said, "but time and again Meta gets the lion's share of a campaign's budget based on efficiencies and the ability to scale."
Social gridlock
In the wake of ATT and iOS 14, conversations about diversification of media spend beyond Meta have been major talking points throughout the industry.
"Facebook taught us a really big lesson. A lot of us went really down that path of being overly reliant there," said Aaron Braxton, general manager of research and insights at My Code media agency. "Diversity in distribution, diversity in platforms, diversity in content types. All of those things go to risk mitigation with respect to one large platform taking an overage of the percentage of spend and always making sure that we're able to address a market."
Some advertisers have sought solace in promising platforms, like Snap, TikTok or Pinterest, hopeful that Meta's loss will be another platform's gain in terms of performance marketing. While TikTok's future is currently up for debate in the political realm, the short-form video app has been courting advertisers at scale to solidify its presence here in the U.S. (See TikTok's pitch deck here.) But from a performance marketing perspective, the app is generally not competitive with Meta, advertisers say.
Still, more of Code3 ad agency's client ad spend has been allocated to TikTok and Snap since mid-2022 compared to 2021 and before, per Yvonne Williams, vp of media at Code3. Snap has recently upped the ante on its ad offerings, making it a "viable option to complement Facebook/Instagram by extending reach and helping to mitigate signal and performance loss across social brought on by things such as iOS 14 and cluttered marketplace," Williams said.
Meanwhile, other advertisers say they're investing more in Pinterest as part of their diversification efforts. On average, 22Squared says it increased its digital media spend on non-Meta platforms by 26%, according to Maddy Apsey, director of digital investment. Still, Meta remains "an important partner," she added.
Other advertisers look toward the new social media frontier of developing apps like BeReal, Lemon8 and BlueSky, hopeful for ad solutions that can rival Meta. The apps have gained traction with users, but their ad offerings remain unknown or simply won't come to fruition as more platforms reconsider monetizing through advertising.
Seemingly, all roads point to the fact that Meta is still the greatest ad ecosystem, said Brendan Gahan, partner and chief social officer at Mekanism. "Where Meta has a real leg up is in its performance marketing. It's continuously the best there. As a result there's a huge over-dependence on the platform and huge desire for alternative platforms."
It's all left advertisers who find themselves reliant on Meta in somewhat of a social media gridlock, waiting to see if there will be a next big paid platform or if Meta can pull itself up by its bootstraps to get back to the offerings that made it social media kingpin in the first place.
But it's also a time for opportunity, per Brown. "There has never been a better time to run paid advertising with tons of choices," he said via email. "You don't take market share from competitors in a recession by waiting for some holy grail of paid advertising to reveal itself."
https://digiday.com/?p=506590
September 28, 2023 • 4 min read
Some content creators are using generative AI tools to spark new levels of creativity and innovation and are sharing their experiences online in how they're using these tools to streamline their workflows and boost productivity.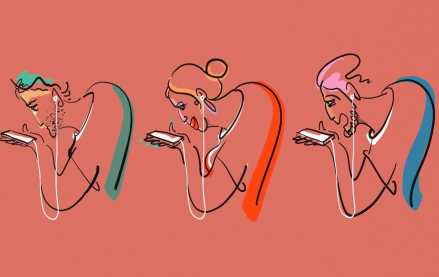 September 28, 2023 • 6 min read
In this edition of the weekly Digiday+ Research Briefing, we share focal points from Digiday's recently released reports on marketers' evolving social media tactics, including how they're using Facebook less and diving into YouTube Shorts more.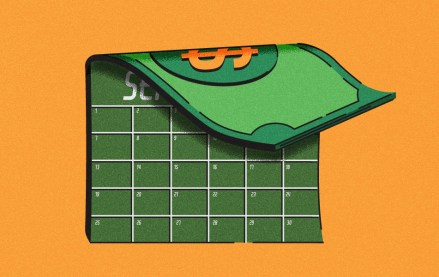 September 28, 2023 • 4 min read
In 2023, some brands' executive boardrooms are still insulated from the chill of crypto winter, for better or worse. But the rising pressure of crypto skepticism has made it more urgent than ever for companies to figure out how to use blockchain technology to support their core offerings and customer base rather than simply dropping branded NFTs and hoping for the best.