Why the esports community's toxicity is becoming the industry's most enduring problem with brands
March 23, 2023 • 7 min read
•
•
Ivy Liu
Members of the online gaming community have long been aware of the latent toxicity lurking beneath its surface — but recent events have brought the dark side of esports fandom to the fore.
And as fan blowback becomes a regular occurrence in esports, the industry is turning into a potential minefield for the brands looking use it as a vehicle to reach gamers.
The phenomenon of toxic fandom is not limited to esports. Traditional sports fans are known to often get rude and aggressive with each other, both in person and online — and that's not to mention the riots that regularly occur after major sports games and matches around the world. But in competitive gaming, the petulant, abusive, and often sexist and racist, side of fandom can be particularly pronounced due to the extremely online nature of both esports fans and pro players.
"A lot of esports is centered around livestreams; if it's not around livestreams, it's around VOD comments on the actual content," said Alex Gonzalez, who leads the prominent Canadian esports organization Luminosity Gaming. "With traditional sports, you do get the talking heads online, you get social media and all that, but a lot of it might just be in person, right? People are on the sidelines yelling at the players — but then they go home, go on with their day and that's the end of it."
Here's a breakdown of some recent situations that have demonstrated the toxicity of the esports community — and what they show about the current brand safety challenges facing the competitive gaming industry.
Kyedae faces blowback for winning an award
At the Streamer Awards on March 12, the popular Twitch streamer Kyedae Shymko won the award for Best "Valorant" Streamer — and immediately apologized for receiving the honor, anticipating that she would be dogpiled online by angry fans of Tarik Celik, another streamer nominated for the award.
Although Celik condemned the dogpiling fans in a tweet, the fact remains that a prominent Twitch streamer immediately felt the need to enter defense mode after winning an award that was intended to acknowledge her widespread popularity and entertainment abilities. (Shymko, Celik and Streamer Awards organizer QTCinderella declined to comment for this article.)
The situation highlighted the particularly snarling nature of the "Valorant" community, one of world's youngest and most rapidly growing esports scenes.
"When somebody wins an award and we don't like it, it's just a spew of toxicity," said Diogo Santos, a writer for the "Valorant" news site VLR. "We, as a community, often feel too eager to jump on people and call them out for things that oftentimes just need a bit more clarification."
LeTigress gets heat for stating the obvious
Last month, Gabby "LeTigress" Durden, a broadcaster working for the "League of Legends" Championship Series, stirred up controversy when she delivered a controversial pre-game monologue referencing the reportedly toxic management issues at the prominent esports organization TSM, as well as the role of "League of Legends" pro Yiliang "Doublelift" Peng in bringing the issues to light.
Fans of both TSM and Peng — who was formerly on TSM's roster and currently plays for 100 Thieves — immediately jumped down Durden's throat, leading Durden and Riot Games to issue separate apology posts for the monologue. But the monologue simply referenced well-known controversies that had already been heavily covered in the press prior to the broadcast, and the decision to apologize for mentioning the obvious was a source of consternation for some members of Riot's communications team, who felt it would be bending too much to the will of angry fans.
The blow-up highlighted the particular ways in which female and femme-presenting public figures have to tread more lightly than their male counterparts in the gaming and esports community. (Durden, Peng and Riot Games representatives declined to speak to Digiday for this story.)
"I know firsthand that having opinions or standing my ground can often result in being dogpiled, but I personally don't tread more lightly. I am, however, incredibly intentional on what I say and how I say things. I am who I am and I'm proud of my journey," said RekItRaven, a Twitch streamer and outspoken advocate for marginalized voices on Twitch. "But I can't really hold it against women and femme folk who do tread more lightly. We often forget that the internet is a reflection of the society we find ourselves in, so I believe that it's because there is still a patriarchal view of the world."
Why should brands care?
While the average gaming fan might be willing to brush off some of the aforementioned controversies, the brand partners that provide the esports scene with its lifeblood are taking notice. Brand safety is a growing concern in esports, and a streamer apologizing for winning one of the space's largest awards does not reflect positively on its value as advertising inventory.
"The increase in prevalence of toxic content is not exclusive to esports, but obviously competition, high profile personalities and esports being a passion, heightens the audiences emotional state and presents more triggers for emotive content. Add to this the skewed younger audience, and you're seeing a higher prevalence of harmful content in esports," said Malph Minns, managing director of the agency Strive Sponsorship. "Brands, in general, are extremely sensitive to this and tread carefully to produce empathetic and non-polarizing content. This presents its own challenge creatively, as balancing this against providing entertaining and engaging content becomes an even greater skill."
So far, the risks are more theoretical than tangible — but the recent controversies have already threatened to directly impact next year's Streaming Awards. Following the situation, Streamer Awards organizer QTCinderella told fans that she was considering removing the "Valorant" categories from next year's proceedings.
"The reality brands operate in is way more conservative than any of us will admit," said Douglas Brundage, CEO of the brand studio Kingsland, who previously worked on both the "Overwatch" League and "League of Legends." "There's a reflex to avoid anything that follows the rule of threes — 'okay, there's been one incident. Oh, now there's been a second one, and now a third one.' And in gaming, and especially in esports, it seems like there's a scandal every month, if not every week."
Journalists are getting dogpiled for doing their jobs
On top of the abuse leveled at prominent creators and influencers in the space, endemic esports journalism outlets have struggled to grow their audiences, resulting in waves of layoffs across the industry last year. The treatment of journalists in the space gives a window into why many publications have struggled to find purchase. 
When Mikhail Klimentov, a journalist at the Washington Post, questioned OpTic Gaming representatives about cheating allegations involving one of the team's players during a September 2021 press conference, OpTic chief gaming officer Mike Rufail took to Twitter to criticize the question, sparking fan backlash against Klimentov. When esports reporter George Geddes broke news about Cloud9's "Valorant" roster last week, Celik publicly criticized him for spoiling the announcement. (Hating on Geddes is such a popular pastime among online "Valorant" fans that Klimentov wrote a Substack post on the topic in February.)
Even Digiday's report about the recent layoffs at 100 Thieves sparked a dogpile from angry 100 Thieves fans after a prominent influencer unfoundedly described the article as "garbage."
Esports fandom is largely aspirational; fans of teams see them as companies where they themselves might be able to work or compete in the future. As a result, any reporting that reflects negatively on the industry tends to elicit a furious response from many esports fans, who take the criticism of the industry as a threat to their future employment.
The average esports fan, who is more accustomed to getting their news through influencers than through trained reporters, views the press as a marketing arm for their favorite teams, not an opportunity to speak truth to power. As long as this remains the case, esports journalists will face considerable blowback simply for doing their jobs right.
"I can watch an NBA game and understand that I'm not going to be an NBA player — but I can watch a 'Call of Duty' game and be like, 'you know, that doesn't look too different than my gameplay,'" Gonzalez said. "That's how a lot of viewers understand it; I mean, that's why these companies run these esports events in the first place, right? They want you to watch the game, and essentially aspire to play at that level."
https://digiday.com/?p=496431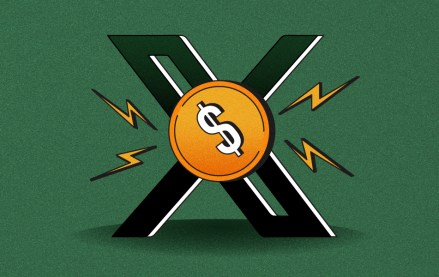 December 4, 2023 • 4 min read
Less competition for ad inventory means lower prices, but at the cost of associating with a platform facing ethical challenges.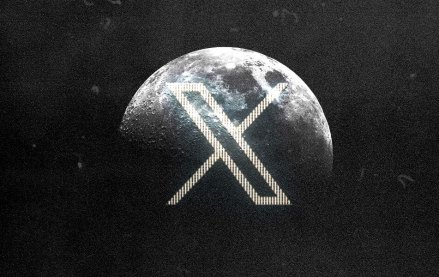 November 30, 2023 • 4 min read
In the packed DealBook conference in New York yesterday, owner Elon Musk bluntly told them to shove it.
November 30, 2023 • 2 min read
WorkTok, or CareerTok, is in full force. Combined, those hashtags on TikTok have over four billion views and it is benefiting Gen Z.