How Full Squad Gaming's influencer-powered approach reflects the future of gaming and esports media
June 10, 2022 • 5 min read
•
•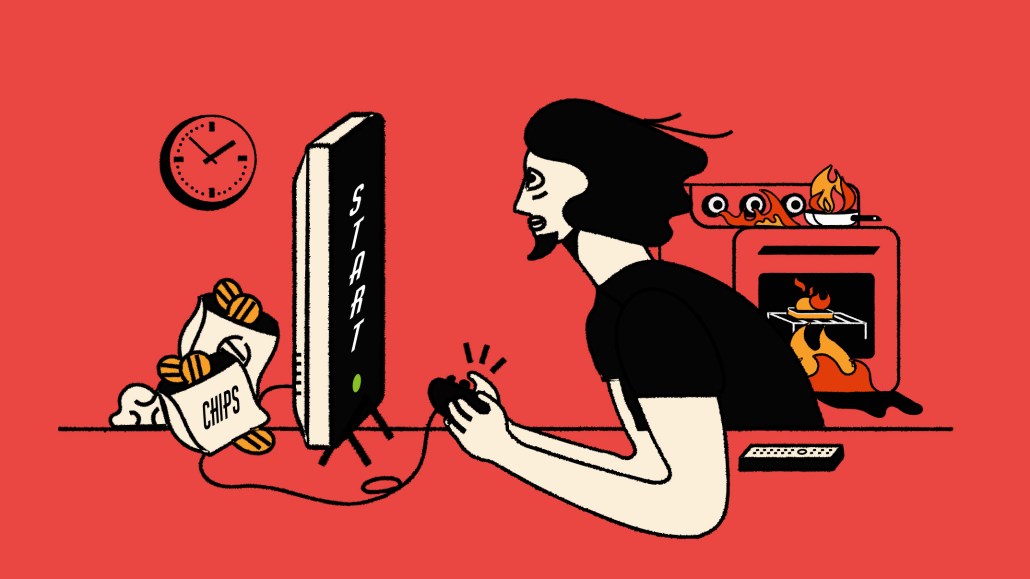 The media brand Full Squad Gaming launched in late 2020, focused on gamer-oriented video content on platforms such as YouTube and TikTok. Since then, the company has expanded rapidly, hiring prominent talent such as gaming influencer Jake Lucky to create content — all while (literally) hitting the road on a multi-state promotional bus tour last month.
Full Squad's social-first, influencer-powered vision for gaming and esports journalism reflects the changing preferences of the gaming audience, but it comes with unique practical and ethical challenges.
Full Squad Gaming is owned by Hard Carry Gaming, the parent company of prominent esports organization NRG Esports. It operates a studio inside NRG's headquarters in Los Angeles, though FSG co-founder and COO Benji Gallagher stressed that his company is an independent operation "completely independent of the greater NRG."
One example of FSG's editorial independence came during the bus tour, when Full Squad Gaming interviewed Shaquille O'Neal (and went viral with a TikTok from the conversation). O'Neal is a prominent investor in NRG — but to secure the interview, Gallagher contacted the athlete through a relationship with his agent, instead of asking NRG to pull strings. "We have full creative control," said FSG managing editor Brandon Brathwaite. "We're not really told by NRG, like, 'this is what you have to cover.'"
FSG'S VISION
*Social-first *Powered by influencers *Coverage beyond esports *Connect gaming with pop culture at large *Create Twitch-like content to appeal to gaming audience
Full Squad's coverage is certainly not limited to esports. "We view ourselves as a capital-G gaming media company — so our focus is both on, like, Post Malone dropping into Apex [Legends] with [gaming influencer] Timmy, as well as when [Call of Duty pro] Clayster came over last night, and we talked about his background and his whole history," Gallagher said. "Full Squad's mission is more to take gaming as a subculture and put it on a pedestal as one of the top-tier categories in media."
FSG is not the only gaming-endemic media company to claim to connect gaming with popular culture at large. What truly sets it apart from other endemic news operations is its unabashedly influencer-powered strategy. The current face of the brand is Lucky, who is known more as a content creator than as a journalist, though he cut his teeth making esports news videos for Esports Talk, another endemic operation.
When FSG hired Lucky in March, the company offered him partial ownership, which Gallagher said was "a reflection of the value that he has represented in the community up to this point." Other observers in esports media had a more pragmatic view: "Jake is one of those people that are building a really substantial following and growing into something else," said Mike Murphy O'Reilly, head of business development for the endemic publication Dexerto. "And you will always take that risk that person might leave." The ownership stake, he said, may have been to keep Lucky's eyes from wandering. Neither party divulged how much he was given.
Watching FSG's content can sometimes feel more like watching a typical Twitch streamer than consuming journalism; Lucky often reports on serious news in one breath, then reacts emphatically to a game trailer in the next. While some traditional journalists might raise an eyebrow at this approach, it's been tremendously successful among the gaming audience, whose attention (and spending money) is increasingly monopolized by powerful individual influencers. Full Squad Gaming covers much of the same gaming and esports news as both endemic and non-endemic journalistic outlets, but it does so in a way that is more palatable to gamers used to watching Dr Disrespect or xQc for hours on end.
"For me, it's been an evolution in how I view esports and gaming culture content, where a lot of the time I think we cover it from a perspective of, 'OK, we need to write an article and hit the who, what, where and why,'" Brathwaite said. "And sometimes we miss out on being able to have genuine conversations with people who use certain platforms, like TikTok, Twitter, Instagram."
Full Squad's influencer focus brings it closer to Dexerto, which has become one of the few profitable journalism operations in the space through its focus on the influencer side of the gaming community and developing revenue streams such as a brand consultancy. (Per Gallagher, Full Squad is "independently profitable off of our digital media business model," though he declined to elaborate on the company's specific revenue streams. Last year, NRG president Brett Lautenbach told Sports Business Journal that the company would initially lean on ad sales and sponsorships.)
Although Dexerto has expanded its video offerings significantly in recent years, the company's core product is still written editorial content that lives on Dexerto's website. Dexerto CEO Josh Nino said that written editorial provides viewership and engagement in a manner that is potentially more consistent than third-party platforms. "We know that YouTube can be as capricious as Google; you can be everything, and from overnight, nothing, just from a change of an algorithm," he said. "Is it sustainable? Is there a core business through video journalism alone? My personal opinion is, not yet. You can't just skip that part."
We view ourselves as more of a lifestyle brand, with gaming as a focus. So we think that we can eventually cover anything, just as long as it's through the lens of the gamer.
There are ethical considerations, too. In the past, Lucky has been criticized for posting screenshots out-of-context or sensationalizing news stories. Full Squad's part-content-creator, part-journalist ethos gets eyes, but it can be a source of frustration for traditional reporters who approach their stories in a more critical or composed manner. The hiring of Brathwaite, a veteran esports journalist, as managing editor in March represented a much-needed injection of bona fide journalistic experience.
Despite these challenges, Full Squad Gaming has grown exponentially (at least according to the company): across channels, viewership of FSG has increased 71% year-over-year, according to internal company figures, with FSG accounts averaging over 105 million views per month. The brand's reach on Twitter has increased by 772%, and its overall social following stands at 6.3 million across platforms. If this growth continues, Full Squad Gaming's social-first model could become a new standard in gaming and esports journalism.
"We view ourselves as more of a lifestyle brand, with gaming as a focus," Gallagher said. "So we think that we can eventually cover anything, just as long as it's through the lens of the gamer."
https://digiday.com/?p=450854
September 28, 2023 • 4 min read
•
•
Some content creators are using generative AI tools to spark new levels of creativity and innovation and are sharing their experiences online in how they're using these tools to streamline their workflows and boost productivity.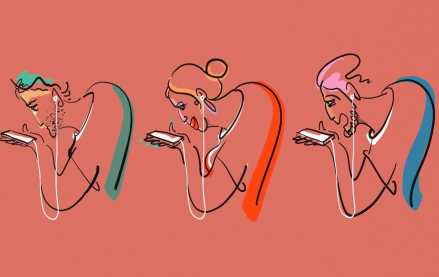 September 28, 2023 • 6 min read
•
•
In this edition of the weekly Digiday+ Research Briefing, we share focal points from Digiday's recently released reports on marketers' evolving social media tactics, including how they're using Facebook less and diving into YouTube Shorts more.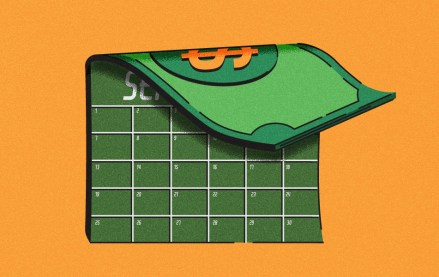 September 28, 2023 • 4 min read
•
•
In 2023, some brands' executive boardrooms are still insulated from the chill of crypto winter, for better or worse. But the rising pressure of crypto skepticism has made it more urgent than ever for companies to figure out how to use blockchain technology to support their core offerings and customer base rather than simply dropping branded NFTs and hoping for the best.