Why some advertisers are reconsidering old school marketing channels
May 18, 2023 • 5 min read
•
•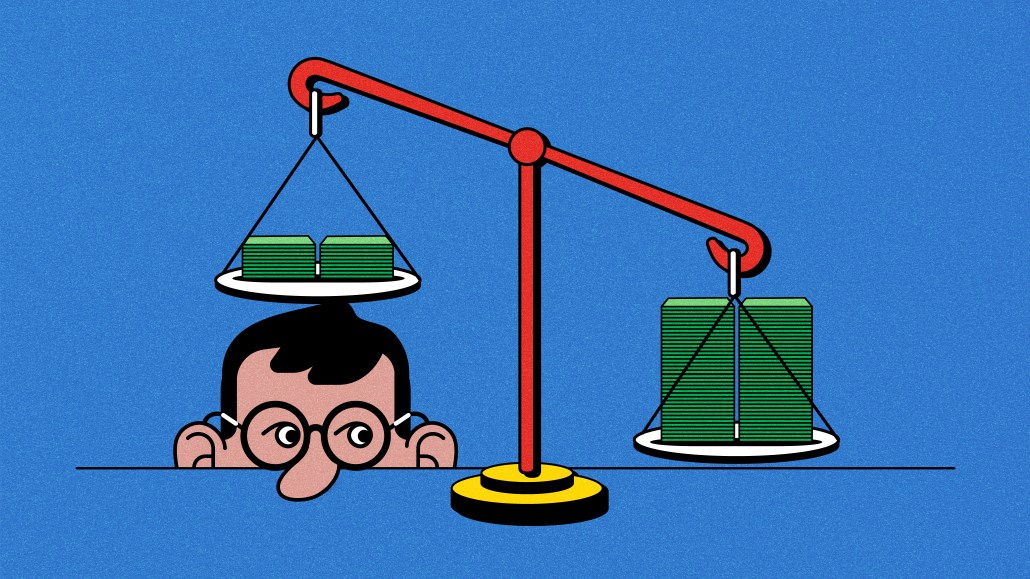 Ivy Liu
In light of the digital boom, online advertising costs have gone up and data privacy initiatives have obscured measurement, rendering the current digital ad landscape expensive and murky.
As a result, some startup advertisers are returning to traditional ad channels, like direct mail and out-of-home billboards, with an eye on diversifying their media spend and discovering new ways to get in front of shoppers.
"There was way too much of a shift one way [toward direct response marketing] with this promise and belief of a silver bullet that everything was measurable, we'd be able to create hyper-personalized [ads]," said Julie Levine, svp of strategy and comms planning at ad agency Barkley. Per Levine, digital ad solutions and vanity metrics weren't actually the silver bullet some in the industry were looking for, bringing brand awareness and traditional channels to the forefront for those looking to reach a massive audience. 
Direct mail in particular has drawn attention from brands, namely startups and direct-to-consumer players like pet health company Fuzzy and bedding and lifestyle brand Parachute, which are both spending more on the channel. OOH too has become a focal point for some advertisers, especially in the wake of the pandemic.
That's not to say the pendulum is expected to swing back entirely to traditional marketing tactics, especially in a world that's becoming increasingly digitized. Worldwide, digital ad spend is expected to exceed $626 billion this year, accounting for more than 67% of total media spend and up 10.5% from last year's $567 billion total, according to Insider Intelligence.
In comparison, OOH ad spend is steadily growing, per Insider Intelligence, nearing $8 billion last year in the U.S., up from just over $7 billion in 2021. Meanwhile, Statista reported that direct mail marketing spend was expected to amount to just over $43 billion in the U.S. in 2022, up from $41.9 billion in 2021.
And as the digital world advances, so do traditional marketing channels, with technology now capable of measurement and audience tracking. For example, technology has developed to allow for digital billboards in the OOH space or QR codes on direct mailers. Such new features have boosted some advertisers' confidence in these channels, and thus, boosted ad spend.
While budgets for investments in these traditional channels are still relatively small, they're increasing at a large percentage, said one ad agency executive, who asked to remain anonymous. Per the executive, startup clients that spent 2% to 3% of their budgets on things like direct mail and OOH last year are now spending anywhere from 5% to 10%.
It's a similar story at Barkley, where QR codes have led to the resurgence of client interest in direct mail, according to Levine. There hasn't been an increase in budgets overall to make a bigger space for traditional marketing tactics, she said. Instead, client ad budgets are being chopped up into smaller chunks to make them more effective, and the agency is pushing clients to pursue a more diversified media mix, including both paid and traditional channels, as opposed to sinking all their money into TikTok, Levine added. (Barkley did not respond to a request for spend figures in time for publication.)
"There's this idea to blend traditional and digital in ways that feel seamless that we haven't seen before," she said. "It's almost like rewriting what traditional means. There's some redefinition happening."
What's happening in the industry right now, as David Coleman, president at ad agency Ocean Media, puts it, is many advertisers are looking to diversify their media mixes more broadly, especially with talk of economic uncertainty looming.
"Marketers are looking to diversify risk, and going back to more traditional channels like radio and direct mail allows that to happen," Coleman said in an email to Digiday, "and oftentimes at discounted pricing given those channels have been in less demand over the past few years."
While tech advancements have brought some digital capability into these traditional channels, the ability to track and measure isn't perfect, especially in comparison to what platforms like Meta or Google offer. For example, fragmentation in the streaming ad space means advertisers have yet to reach the connected TV promised land.
As people spend more time online, traditional channels have taken the brunt of the changes in the ad landscape. Last year, Insider Intelligence reported that linear television's shrinking ad share was getting even smaller, declining from 71% in 2020 to 62% in 2021, before dropping to 57% in 2022.
For some advertisers working in an increasingly saturated ad market, the solution lies in the next Meta or Google.
"Still, within social, they are not paring back on social because of a lot of the changes with iOS 14, a lot of the signal loss. It's more diversification into different social platforms," said Yvonne Williams, vp of media at ad agency Code3.
Anecdotally, the agency executive said there's a lot of chatter throughout the industry about interest in direct mail as a traditional marketing tool. But ultimately, dollars lie within digital media, namely social media.
"Even with digital getting very crowded and more advertisers crowding the space, I think that we keep keeping our eyes out, on new platforms on a social space," she said, citing potentials like Lemon8 or BeReal.
For now, what's next is yet to be determined, as advertisers continue to sort out ad budgets in today's digital ad landscape.
"Advertisers are looking for other opportunities to reach their customers to drive sales," Coleman said. "That's going to ultimately end up pushing dollars into lots and lots of different channels."
https://digiday.com/?p=504412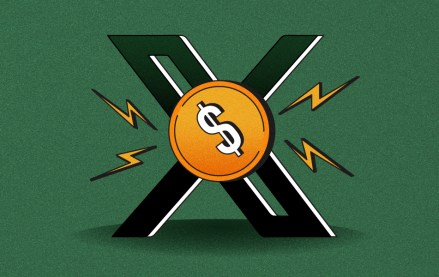 December 4, 2023 • 4 min read
Less competition for ad inventory means lower prices, but at the cost of associating with a platform facing ethical challenges.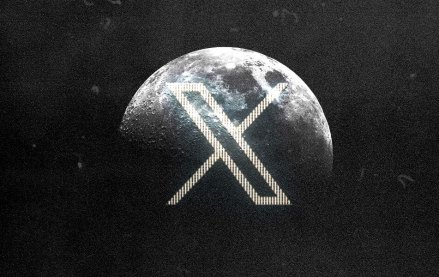 November 30, 2023 • 4 min read
In the packed DealBook conference in New York yesterday, owner Elon Musk bluntly told them to shove it.
November 30, 2023 • 2 min read
WorkTok, or CareerTok, is in full force. Combined, those hashtags on TikTok have over four billion views and it is benefiting Gen Z.