Why Sam's Club is overhauling its ad network with a self-service platform to compete in the retail media race
June 15, 2022 • 5 min read
•
•
Ivy Liu
As retailers increasingly invest in ways to let advertisers reach consumers on their online properties, Sam's Club is the latest to give its ad network a major overhaul.
The Walmart-owned company today is rolling out a number of updates across its website, app and curbside pickup e-commerce options. Along with giving online shopping new search capabilities, Sam's Club will now let advertisers buy sponsored product ads through a self-service platform called the Membership Access Platform (MAP) to target shoppers based on search behavior, past purchases and membership info. Marketers will also be able to retarget people off Sam's Club's platforms through programmatic ad partnerships with The Trade Desk, IRI and LiveRamp.
Sam's Club debuted an ads business in 2009 that was insourced from another company, but it hasn't had any major updates since the Covid-19 pandemic, according to Lex Josephs, Sam's Club vp of ad sales and general manager. She said shoppers are searching for products "more than ever," but until now there hasn't been a search experience online for their customers. The company's membership model also gives advertisers first-party data that helps them understand the lifetime value of a customer and also helps to trace what they're searching for and buying both online and offline.
"Because it's 100% traceable tender where everything is related back to a credit card, you know everything about a member," said Josephs, who joined Sam's Club in January after spending four years on the ad sales team at Walmart. "That then gives us a way to curate a really curated personalized experience."
Although she wouldn't say which advertisers have been a part of the new platform, Josephs said they began onboarding them about a month ago. (Walmart has its own media network, but she said it's very separate from Sam's Club's data.) Other data partners beyond the initial three could also be added in over time.
Retail media is indeed a booming business. In the U.S. alone, retail media ad sales are expected to climb 39% from $29 billion in 2021 to $40 billion in 2022, according to Forrester, which predicts that could double to $85 billion by 2026. And as reaching consumers via the set-to-expire third-party cookie becomes less popular — and less effective — advertisers are looking to find new ways of reaching consumers beyond traditional search and social media.
It's all about advertisers getting closer to consumers' point of purchase, said Sarah Hofstetter, president of the Publicis-owned e-commerce monitoring platform Profitero. However, the new places for spending ad dollars also come with a new wave of walled gardens.
"I think of it like Game of Thrones," Hofstetter said. "Who's got which dominion at the moment."
Although Amazon has had the lead for years, competition is heating up. In March, Walmart announced updates to its own offerings and even disclosed ad revenue for the first time to the tune of $2.1 billion in 2021. That's still just a fraction of the $31 billion in ad revenue that Amazon reported last year.
In January, Best Buy launched its own in-house media network. In April, Target made updates to its own platform. Other retailers to debut or improve their retail media offerings in the past year include Kroger, Walgreens, Tesco and Albertsons. (And just last week, Dollar General debuted its own updated offerings.)
From May 2021 through January 2022, around 24,000 companies have advertised nearly 38,000 brands across 22 retail sites, according to MediaRadar. In that time, ad spending has totaled more than $3 billion, with more than $500 million (or 17%) coming from CPG brands. Around 88% of the ads were native ads while another 11.5% were display ads. In December 2021, advertising on retail websites totaled $425 million, according to MediaRadar, followed by nearly $350 million in January 2022.
Kellogg placed around 10% of its total ad spend on retail media, according to MediaRadar, while Mondelez placed around 18% of its overall ad budget on retail media. Amazon, Walmart and Target were among the retailers bringing in the most retail ad dollars.
With the exception of Amazon, online search ads make up 57% of retail media spending, according to Forrester research director Emily Collins. Although Walmart benefits from scale and strong advertiser growth, she said it faces increased competition from other retailers that also have large and data-rich loyalty programs.
"With increased competition, retailers need to deliver value to consumers so that the media brands buy performs and drives additional demand," Collins said. "Regardless of whether a retailer wants to reduce its margins with onsite monetization or has the vision and scale for a more tightly integrated online/offline media offering, differentiation—including expanded ad offerings and strategic media partnerships like Walmart has with the Trade Desk—is going to be key to future success."
Working with partners like IRI and others helps retail media networks offer advertisers closed-loop measurement, said Jessica Muñoz, svp of global marketing at LiveIntent, a marketing tech company that is helping retailers turn email newsletters into part of their media networks.
Retail media also helps marketers get better behavioral targeting data and more quickly track sales data rather than waiting for an entire quarter or longer to see how products are moving on shelves. However, Muñoz said it's important to also focus on the design of ad formats rather than just the data that powers them.
Reaching consumers while they're in shopping mode also doesn't come cheap. Advertisers are having to pay a premium for engaged attention, but Muñoz said the higher price can still be more appealing than the "spray and approach" through advertising on TV or the open web.
"You're paying a bit of a premium to leverage the audience insights and the captive attention of folks," Muñoz said. "You know you're getting in front of shoppers because they're in the owned channels when they're logged in. But if you look at the cost versus benefit, you're definitely getting what you paid for."
https://digiday.com/?p=451359
October 3, 2023 • 2 min read
•
•
In episode four of the "Is This The Metaverse?" narrative podcast, Glossy international fashion reporter Zofia Zwiegliska spotlights the brand opportunity when it comes to fashion in the metaverse.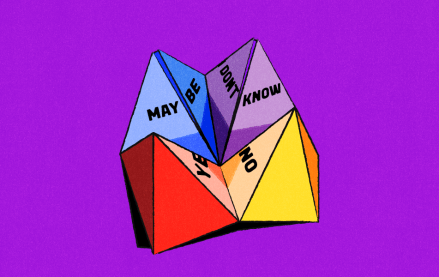 October 3, 2023 • 5 min read
•
•
Overall there's more due diligence from marketers when it comes to influencer marketing efforts now, according to marketers and agency execs, who say that there's been more rigor over the last year, and especially over the last six months.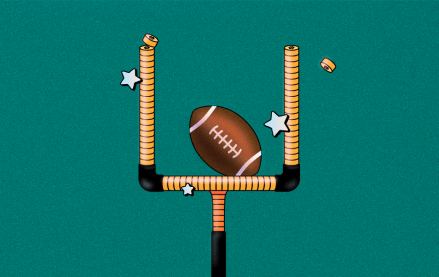 October 3, 2023 • 3 min read
•
•
The collaboration between the Los Angeles Rams and Snapchat goes back to 2020 as the Rams made became the first NFL team to conceive a Snapchat AR experience, affording fans the opportunity to virtually wear the team's recently unveiled uniform.