Why Meta's Horizon platform is taking cues from metaverse activations in Roblox and Fortnite
August 16, 2022 • 4 min read
•
•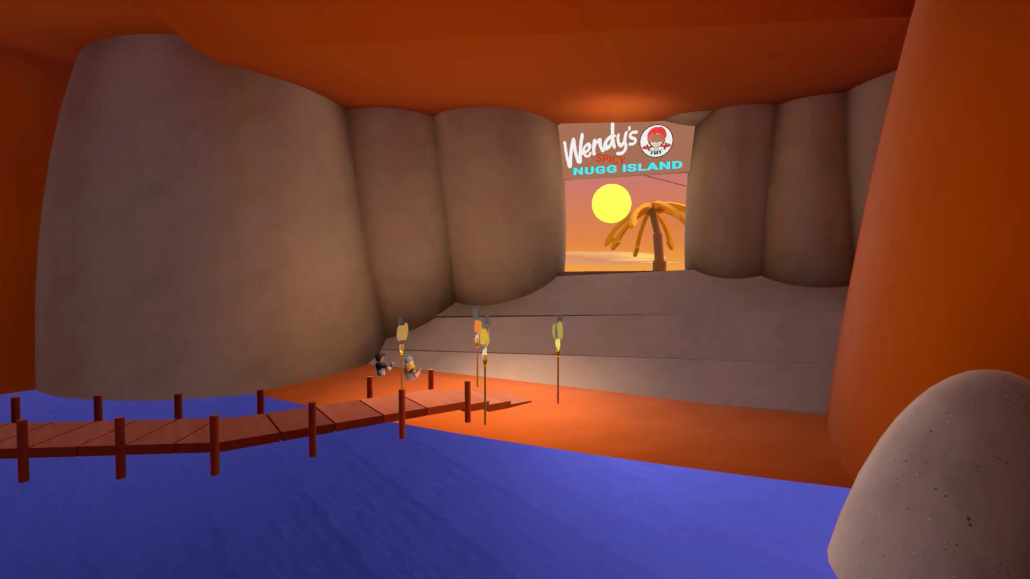 Wendy's
This article is also available
in Spanish
. Please use the toggle above the headline to switch languages. Visit
digiday.com/es
to read more content in Spanish.
Meta has invested billions of dollars into its metaverse platform, Horizon, in a bid to recreate the creator economies of communities such as Roblox and Fortnite Creative. Enticed by Meta's field of dreams, brands and Horizon creators are building — but the users are yet to come, at least in great numbers.
Developing the metaverse is a top-level priority for the company formerly known as Facebook, but it is still in the early days of achieving that goal. At the moment, Meta's aforementioned rivals are in the lead thanks to the creator economies that developed organically inside them. Marketers are already paying individual Roblox and Fortnite creators tens of thousands of dollars to create custom-branded virtual experiences.
Meta plans for Horizon to have the same type of brand-creator ecosystem from day one, skipping the long growth phase of platforms such as Roblox, which spent years as a children's game before successfully reinventing itself as a metaverse marketing channel. "I can't tell you if Roblox ended up with this model by chance, or if this was all planned," said Margot Rodde, a metaverse marketing expert and innovation lead at Mirada Studios, a TPG company. "If this was all planned, then great — they were absolute geniuses. But I think that part of it has happened by chance, and now it's becoming a bit of a reference for others getting into the space."
One issue for Horizon is that its user traffic is generally far below the traffic of its competitors. "10,000 visits is kind of the maximum for a really successful experience," said Alex Chandler, founder and creative director of the Horizon Worlds creator studio Vidyuu. "There's only something like 300,000 to half a million visitors or users of the platform." Conversely, Chipotle's "Boorito Maze" Roblox activation nearly crashed the service after more than 30,000 users attempted to access it over the course of only a few minutes last year.
In spite of the relatively low traffic within Horizon, brands can squeeze millions more impressions out of flashy VR brand activations such as the Horizon Worlds Wendyverse by promoting them via tweets, Instagram posts and YouTube videos. Horizon experiences are limited to individuals with Meta Quest headsets, but the social content promoting those experiences is more widely accessible.
"I know that we've had some of the highest-traffic worlds in the entire platform, which is super phenomenal," said Jimmy Bennett, Wendy's vp of media, social and partnerships. "For us, the ability to also extend this content and to take imagery from the worlds themselves to put out on some of the other Meta platforms — that's truly where you get to see such a high amount of engagement and curiosity among people who might not even be in Horizon Worlds yet."
Horizon's relatively low traffic is not the result of a lack of support on Meta's part. In October 2021, the company launched a $10 million fund intended to help creators learn how to navigate the platform. Experienced Horizon developers told Digiday that the platform's creation tools are superior to those of its competitors, in part because Horizon's VR interface is easier to navigate than more complex programs such as Unreal Engine.
"Someone who I met in the community early on built one of the first worlds I was super impressed with, and I was like, 'hey, my boss wants to see your resume,'" said Tim Walker, a virtual world producer for Media.Monks. "So we talked on the phone, and he's like, 'I have no experience whatsoever.'" Impressed by his work, Media.Monks decided to hire the builder anyway.
As Horizon becomes an established corner of the metaverse, the relative sluggishness of its expansion could be a moot point. After all, acquisition — not organic growth — has formed the core of Meta's strategy ever since it purchased Instagram in 2012. Today's metaverse creators are making their names inside Fortnite and Roblox, but Meta could easily pay them to make the jump to Horizon, much like the company's wooing of popular Twitch streamers led to an explosion in Facebook Gaming viewership last year.
If Meta continues to pump billions into the development of Horizon, it may only be a matter of time until Horizon's traffic numbers rival those of Roblox and Fortnite. Brands such as Wendy's, which have partnered with Meta frequently over the past decade, certainly believe in this potential. The newest expansion of the Horizon Worlds Wendyverse, Spicy Nugg Island, went live yesterday.
"Meta has just been a big media partner of ours. We've advertised across Facebook, Instagram — you know, a longstanding relationship with those guys," Bennett said. "We're always looking for new and creative ways to extend that relationship."
https://digiday.com/?p=461395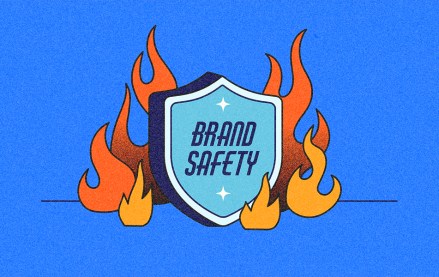 November 28, 2023 • 6 min read
"Major brands' search ads can appear on piracy, pornographic and sanctioned websites," research claims.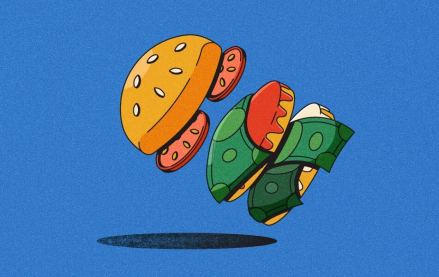 November 28, 2023 • 6 min read
As more influencers look to get into food content creation, brand opportunities are following.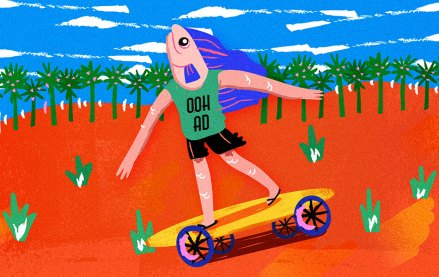 November 28, 2023 • 7 min read
As major marketers like Maybelline experiment with faux OOH, more marketers are open to the idea.