'We stand on the shoulders of giants': How Meta's Vivek Sharma plans to transform Horizon into a cohesive metaverse platform
January 3, 2022 • 9 min read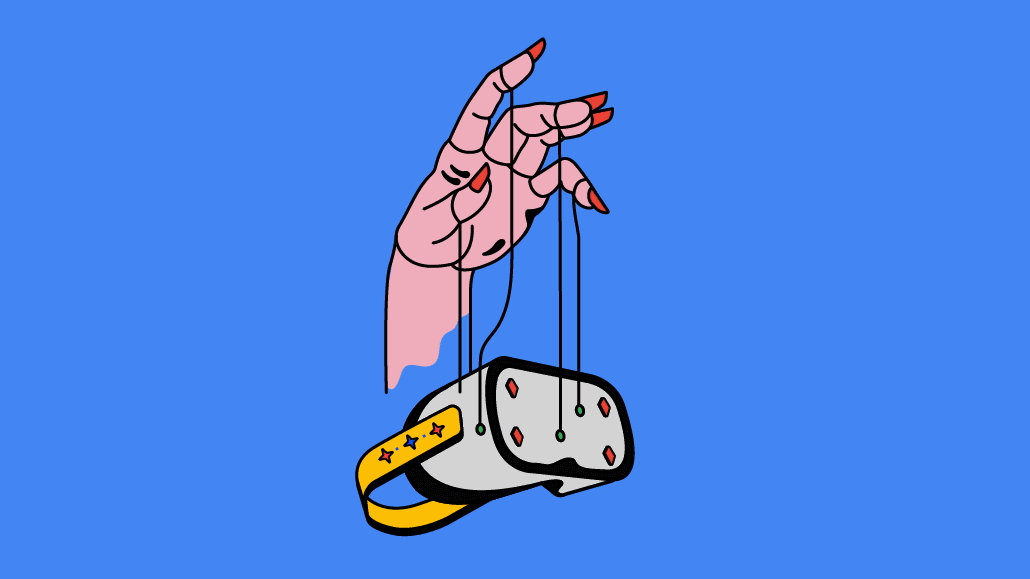 Ivy Liu
This story is part of Digiday's Masters of Uncertainty series, a look at people and companies at the center of media's defining storylines. Find the rest here.
Vivek Sharma likes to play video games on company time.
Fortunately, this qualifies as research. Sharma leads Meta's Horizon team, which is tasked with constructing the company's place in the metaverse — the persistent, immersive virtual space that Mark Zuckerberg sees succeeding the modern internet.
In spite of its new name, Meta is not trying to become the only metaverse platform in town. Sharma acknowledges that a true metaverse is more likely to take shape as a spread of interconnected platforms, not a single dominant virtual world. As vp of Horizon, the major sub-brand encompassing all of Meta's VR products, the 43-year-old will have to thread the needle of establishing Horizon's position as a leading metaverse builder without staking an outsized claim to the metaverse itself.
The former vp of product for both Facebook Marketplace and Facebook Gaming, Sharma has already succeeded in envisioning virtual economies, courting creators and reimagining user experiences. For Horizon to deliver, Sharma will have to do all of the above once again, while also playing catch-up.
It's not just a place for games; it's not just a place for people to build creative stuff.
Under Sharma, Meta created three different Horizon apps: Horizon Workrooms, the first to go live earlier this year, is a coworking app; Horizon Venues operates virtual events; and Horizon Worlds allows users to build and play in custom-designed spaces. Eventually, Sharma plans to stitch these applications together to create a cohesive virtual world, though he didn't offer specifics about the timeline for this union or what the overarching platform would be called.
"You can imagine us building out an entire ecosystem where creators can earn a living, where communities can form and do interesting stuff together," Sharma said. "So it's not just a place for games; it's not just a place for people to build creative stuff; it's all of the above."
But Meta is not the only company building the metaverse. A robust creator economy has already started to take shape on Roblox, and studios such as BeyondCreative have sprung up to work with brands in Fortnite's Creative Mode. With developers already turning their hobbies into a living on these platforms, Horizon Worlds is already behind — and it doesn't help that its colorful avatars and game-like controls are reminiscent of its competitors.
It will be years before the race to build the metaverse has any winners or losers. But in Sharma, Meta has chosen someone who has experience in launching all of the things that an idealized virtual world might offer.
Sharma was born in Iran in 1978, into an ethnically Indian family. "My family had the pleasure of seeing the overthrow of the Shah first-person," he said. Shortly after, the Sharmas fled Iran, living in Venezuela and India before settling in Virginia in 1988.
At age 18, Sharma enrolled at Macalester College in Saint Paul, Minnesota, intending to major in religious studies. After a chance encounter with a Microsoft recruiter, he switched his major to computer science and math, taking a job at the tech corporation after graduating in 2000.
During his 16 years at Microsoft, Sharma oversaw critical projects such as the transition of Microsoft Exchange from a box product to Exchange Online and the development of Office 365, the company's flagship software suite. Sharma's straight-talking communication style, willingness to take big swings and commitment to intellectual diversity distinguished him as a manager, according to Krish Vitaldevara, a current director of product at Google and former director of product at Microsoft who reported to Sharma for about four years.
"He is not very traditional; he's not afraid of taking big risks; he's not happy with, 'OK, what's the next incremental thing we can do,'" Vitaldevara said. "He's always looking for where that huge step-function of growth is going to come from."
Microsoft was also the first place where Sharma got to play video games on company time. That often extended into the evenings. "During off-hours, you could go play Halo, and you would see Vivek in there playing with people after work," said Amanda Jefson, a director of product management at Meta who also worked alongside Sharma at Microsoft.
Halo would play an unlikely role in Sharma's next move: to Facebook in 2016. "The person who recruited me here, he and I used to play Halo online," he said. "We didn't actually meet in person, but we kept in touch over Facebook."
Sharma's first project at Facebook was to lead the expansion of the company's Marketplace platform from a classifieds service into a virtual bazaar with global reach. The project got him thinking about the role of Facebook as a driver of digital friendships and a tool for establishing individuals' identities, both in physical and virtual spaces. "Fundamentally, the metaverse is about people personalizing and sharing, and Marketplace is the best example of people doing that," Sharma said. "Human beings are fundamentally about sharing their experiences with others, and there are many forms of that, including trading or selling items."
Two years into his tenure at the company, Sharma moved to Facebook Gaming, bringing his work closer in line with his personal interests. For the next three years, he worked to legitimize Facebook as a gaming-community platform, hiring a team of industry veterans and enticing prominent creators to make the jump from Twitch and YouTube.
Defining Horizon
Sharma became vp of Horizon less than six months ago, but his vision for the metaverse is informed by his work on — and participation in — online communities throughout his Silicon Valley career. Sharma envisions Horizon and its incipient metaverse as an evolution of Facebook, eliminating the barriers between pre-existing tools such as Facebook Marketplace and Facebook Gaming to enable users to experience these aspects of virtual life through a persistent, customized avatar. Because this world is being built from scratch, Sharma sees a clear path to success.
At the moment, the biggest challenge between Horizon and this vision might simply be convincing pre-existing creators to give the platform a try. While a thousands-strong community of creators is already using Horizon Worlds to build custom-coded VR games and experiences, Roblox boasts millions, and detractors point out that the two platforms have a lot in common.
Sharma doesn't shy away from this comparison, praising Roblox and other early metaverse platforms for blazing a trail into virtual space. "We stand on the shoulders of giants, who've really taken a lot of risk to build metaverse-like experiences through a lot of trial and error, and I think Roblox is definitely one of these companies," Sharma said.
But Sharma also made it clear that Horizon Worlds is far from a Roblox knockoff, pointing out the platform's VR focus and uniquely social creator mode. "We have very different foundational pieces," Sharma said. "Our strength really comes from our understanding of how communities come together."
Having a large base of users to build communities with help. "The Meta name being attached to it was a big drive for me," said Matthew "Matthiaos" Udy, a developer of the Horizon Worlds game Pixel Plummet. "Knowing that it was going to be a social experience, where all of my friends on Facebook had that opportunity to get in there as well."
Horizon is also hoping that ease of use will help too. "What I love about Horizon, compared to something like Second Life, is that it's very user-friendly, especially when it comes to the build tools," said Travis "Traveseo" Nunez, who also developed Pixel Plummet. "Being able to jump right in within the first few days of Horizon and being able to start building things to my satisfaction — I really liked that."
Another differentiating factor is that Horizon Worlds is currently limited to users aged 18 and older — a departure from platforms such as Roblox and Fortnite, which are populated by legions of adolescents and teens. "It's not adults making adult content, specifically," Nunez said. "I think what's great about Horizon is that it can be catered to all sorts of people, from all sorts of backgrounds."
In time, Udy and Nunez hope to spin their Horizon Worlds creations into full-time jobs. "If there was a way to make a profit off of building worlds and making experiences — by all means, sign me up," Nunez said.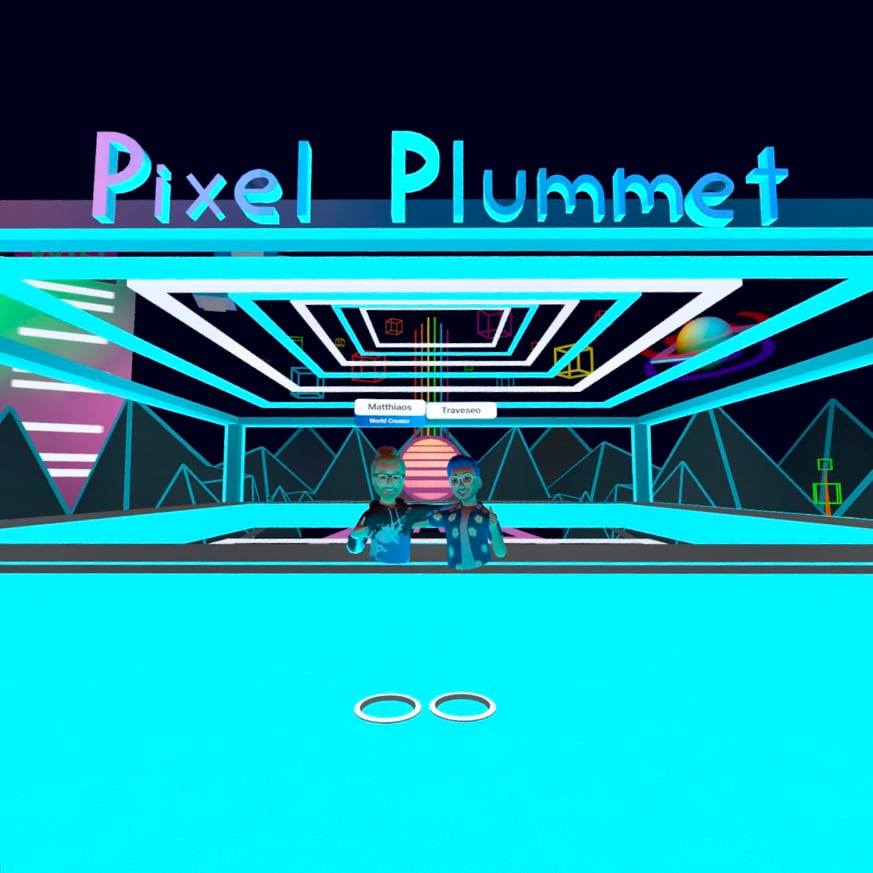 The creation of a sustainable creator economy on the Horizon platform is very much an element of Sharma's roadmap. Much like Roblox, Horizon's endgame is to become a virtual landscape in which brands can activate digitally, connecting directly with metaversal consumers. Such activations present a business opportunity for both in-platform creators, who can collaborate with brands to build the experiences, and Meta itself, which can partner with brands to bring them into Horizon in an official capacity. "In the medium and long term, it will represent an opportunity for business, brands and developers to build on top of this thing," Sharma said.
For now, Horizon apps are available exclusively to users equipped with Oculus VR headsets. Sharma said the platform will eventually be accessible to users without headsets, though he declined to give a specific timeline or roadmap for this expansion. "The reason why VR is really important is because the promise of the metaverse is so much tied to this idea of synchronous, real-time immersion," Sharma said.
Still, he said, "in the spirit of being a platform, you kind of want to be everywhere for everybody, in some fashion."
A vision for the future
Sharma's effective management style is not all fun and games. "There's a little bit of pressure, and a high bar; he does a really good job finding that balance and betting on people," Jefson said. "And I know he has kind of a nuanced approach depending on the person, where they're at and what they need at that time. But he really does push you to step up and find your best path to success."
I fundamentally want to make the team and the person stronger than they were the day before.
"I love to help people see that they're capable of more than what they believe, and sometimes just being honest and up-front about what's working and what's not working is the best way to do that, out of respect for them," Sharma said. "And the reason why I get away with it — let's put it that way, because it can be an awful management or leadership style — is because I fundamentally want to make the team and the person stronger than they were the day before."
The virtual world won't be built in a day. VR technology, which is integral to the Horizon platform, is present in only 23 percent of U.S. households, according to Thrive Analytics and ARtillery Intelligence's recent VR Usage and Consumer Attitudes report. The three existing Horizon apps must currently be downloaded and accessed separately, not as components of a cohesive platform.
Sharma is confident in the future of Horizon, too, but his current goal is in the shorter term: to beat the campaign mode of Halo Infinite. By night, he sharpens his skills by playing online multiplayer with old friends; during breaks in the workday, he fires up his Xbox to frag bad guys. Sharma's goal is to construct an entirely new world, so he decompresses by exploring the virtual spaces that already exist today.
"It's going to take me at least a month," Sharma said. "It's a tough game."
https://digiday.com/?p=435596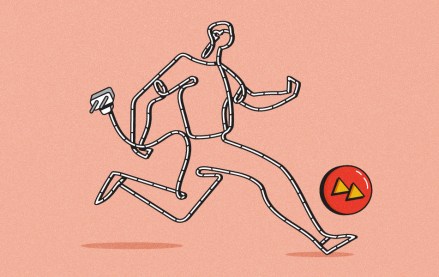 September 22, 2023 • 4 min read
Women's sports are having a moment. Brands, media companies and agencies are looking to get in on the action.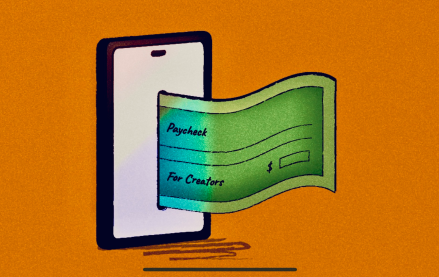 September 22, 2023 • 6 min read
The Hollywood strikes were supposed to be a game changer for many of them, but the situation hasn't quite lived up to the hype.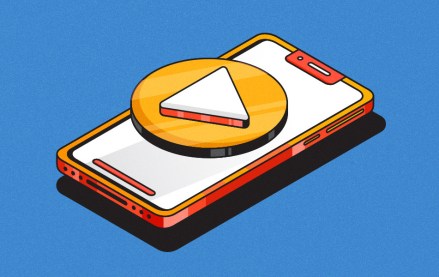 September 22, 2023 • 5 min read
Given the rise of short-form video, agencies that focus on the format, rather than specific platform expertise, will reap the rewards.