Why media agencies remain the cornerstone of holding group profitability
October 31, 2023 • 6 min read
•
•
Ivy Liu
The more agencies change, the more they stay the same — with media as the backbone of their businesses.
Recent earnings reports from the five largest holding groups underscore this dependence. Even as their creative businesses face challenges, these businesses managed to grow. In fact, most, if not all of them achieved organic growth, with a collective total of 2% over the last quarter.
This growth rate may vary from one business to another, but a robust media buying business was a common factor among all of them.
WPP's GroupM saw a 1.6% organic growth, while Publicis media achieved growth in the "high single digits." IPG's media agency experienced "very strong" growth, with notably stronger performance in the third quarter. Omnicom's media agency also showed evident growth in the high single digits, at least on a gross basis. Media played a significant role in driving growth for the combined media and creative agency reporting segment, which saw a 6.1% increase in the quarter.
Add it all up, and these updates underscore the crucial role of media agencies within holding groups. They account for nearly 40% of WPP's revenues, a third of Publicis, and roughly 20% each of Omnicom and IPG, according to Brian Wieser, media analyst and author of the Madison and Wall newsletter.
Which is to say media has never been more essential to these businesses. Their media divisions consistently demonstrate growth rates in the mid-to high-single digits, while other parts of the agency landscape often remain stagnant or grow at low-single-digit rates overall, as Wieser highlighted in a recent note.
The key takeaway here is that media often acts as the primary driver of growth for agency holding companies, perhaps because they derive margins from arbitrage around media buying. What makes this even better is that it's not just growth; it's profitable growth. Media divisions tend to be more profitable than the average within holding companies, contributing significantly to their overall profits, as emphasized by Wieser.
A business like this is a real asset, especially when things get choppy, as they have been this year. Advertising dollars, the lifeblood of these businesses, have been on the rise, albeit at a slower pace, as demand for the creative services they put a premium on continues to wane, and perhaps even decline. That makes competition for media dollars a lot tougher. Not to mention the ongoing decline of TV, which has traditionally played a crucial role in how many of these businesses maintain their profit margins in the advertising industry.
Given these challenges, it's no wonder that the holding groups are going above and beyond to protect and expand these businesses.
WPP boss Mark Read recently said that Groupm would try to rival the largest programmatic media buyers. Meanwhile, other holding groups continue to procure the services of ad tech vendors in order to be better informed about what inventory they buy — a process otherwise known as supply path optimization.
But it's not just about media buying; holding groups are increasingly involved in media selling as well, illustrated by the growth of Omnet at Omnicom and PMX at Publicis. In fact, PMX appointed its first chief investment officer earlier this summer.
While these moves might not be entirely novel, it's worth noting that the traditional agency business model involved representing media owners. However, media selling is now evolving into a more distinct and sought-after service due to the demands of marketers.
Wieser further elaborated on this point. As Omnicom introduced Omnet and Publicis PMX, he said it became apparent that an increasing number of clients cut down on their so-called "non-working" expenses. This often led to reduced spending on agency services, even though they still required more services, he continued. Shifting a portion of that spending into "working" media, where the agency can generate what it needs to sustain its ability to provide the client with the comprehensive offering they desire, is a relatively graceful solution, he opined. Then he added that it's especially effective when clients, by choosing where to invest their budgets, indicate their preference for the integration of media and services.
This is just one illustration of how media agencies are changing, and there are plenty more to consider.
For instance, programmatic trading has become increasingly pivotal in their operations, and they're continuously working on streamlining their offerings, although this process can be somewhat lengthy. Agency bosses are even changing the way they talk about media buying in today's landscape. So much so that it's no longer fashionable for them to say they're in the business of media buying. Instead, they talk about being an enterprise platform (like GroupM), acting like a agency-consulting firm hybrid (see Dentsu), and even being data businesses at heart (looking at you Publicis).
Whether advertisers will ever see agencies the same way they do Oracle or Accenture is up for debate. But the very fact that these ideas, while they may seem far-fetched, are not entirety out of the realm of possibility, really says something about how much the industry has shaken things up.
"Through all this talk of new agency models and shifting client demands, there's a trend toward media being more closely integrated with creative," said Ryan Kangisser, the managing partner of strategy at media advisory firm Mediasense. "Clients are asking their agencies 'why are we keeping these things so separate when they're all being informed by the data and technology spine that we have?'."
If comments like this ring a bell, it's because the transformation in media agencies started quite a while ago — arguably as far back as 2012. But it's only in recent times that these changes have started gaining momentum. After all, transformations of this scale can only happen at a certain pace. They require a substantial investment in terms of time, effort, and financial resources. However, when all these pieces fall into place, the benefits become clear for the holding groups.
"Our ability to combine our data expertise with our scale in media allows us to build new products and services that are exactly what our clients need in terms of investment in order to grow faster while spending less," said Publicis Groupe CEO Arthur Sadoun on the company's earnings call earlier this month.
This points to the fact that media agencies are on a more extended path, one that's headed toward businesses predicated less on what they can buy, more on what they should. Buying power will still be table stakes to this line of work, of course, but it's not necessarily the key to winning new business now.
"Most of our clients are worried about the accountability of media buying — how to navigate through it all so that they can buy the right media for their business but also make sure they're also supporting the right things," said Clare Ritchie, svp of global programmatic and in-housing at Omnicom Media Group, said at an event hosted by New Digital Age last month. "The accountability of media buying is something we've been a very early adopter in terms of how it informs our products and services but it's still very difficult to navigate the market now."
https://digiday.com/?p=523729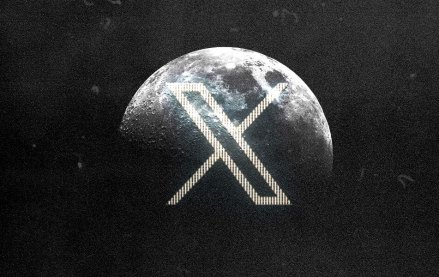 November 30, 2023 • 4 min read
In the packed DealBook conference in New York yesterday, owner Elon Musk bluntly told them to shove it.
November 30, 2023 • 2 min read
WorkTok, or CareerTok, is in full force. Combined, those hashtags on TikTok have over four billion views and it is benefiting Gen Z.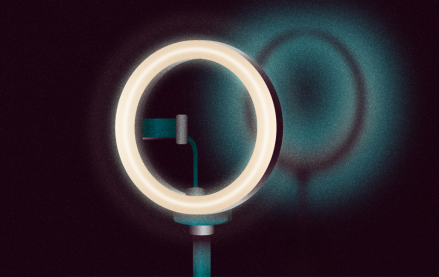 November 30, 2023 • 5 min read
In this week's Digiday+ Research Briefing, we examine how brands have been upping their TikTok investments this holiday season, how Lyft and the MSG Sphere are positioning themselves as ad opportunities beyond OOH, and how publishers are committing to building their events businesses in 2024, as seen in recent data from Digiday+ Research.