Why fear and dread around commuting are driving the reality of the new workplace
October 4, 2021 • 6 min read
•
•
Ivy Liu
This article is part of the Future of Work briefing, a weekly email with stories, interviews, trends and links about how work, workplaces and workforces are changing. Sign up here.
The threat of COVID-19 in the workplace isn't the only concern workers have about returning to the office — the daily commute also looms large.
According to a LinkedIn survey of nearly 3,000 full-time workers in the U.S., about one quarter of employees have safety concerns about their commute, with an equal number saying they are much less willing to commute than they were before the coronavirus crisis. Thirteen percent of workers say they don't have access to transportation that feels safe.
Safety isn't the only factor. Nearly 40% said working from home during the pandemic had a positive effect on their mental health because they didn't have the anxiety and pressure associated with a daily commute.
Then, of course, there's the widely reported impact reduced commuting has on the environment and the global climate crisis. The share of individuals who spent time traveling on a given day during the pandemic dropped by 17%, while those who did travel did so for a shorter duration, according to a U.S. Bureau of Labor Statistics study this past summer.
Indeed, the daily commute has emerged as a major factor in workplace flexibility as businesses begin to open back up.
"After agency employees no longer had to commute to the office, they gained valuable time back in their days. But what they lost was the clear distinction between work and home life," said Sasha Martens, founder and president of the New York talent recruitment firm Sasha The Mensch.
With increased expectations to be "always on" via video calls and with email inboxes and Slack channels that are always humming, employees are looking to companies to better define boundaries around when the workday is actually over, Martens said. That, of course, encompasses the commute. "Given that many agencies are now projecting returning to the office further out in 2022, this is something employers will have to address in order to attract and retain talent," he added.
"Eliminating commutes gives employees more time to spend with their families, get in the right headspace to prepare for the day, and get a head start on calls, emails and work that needs immediate attention," said Lisa Walker, workforce futurist at Boston-based software company Fuze.
Employers have learned through the pandemic that employees can be just as productive working from home and on their own schedules. With that in mind, companies must continue to be flexible about employees and teleworking — or else, she warned. "Companies that take a rigid approach to try to bring employees back into offices, and try to turn the clock back to 2019, will lose talent," she said.
This summer, a global study of nearly 9,000 workers by Fuze found, in fact, that 75% believe flex work is the future of a post-pandemic world. Mental health concerns around commuting are certainly a part of that, Walker pointed out. And yet, too many employers discount commuting as a factor in employee well-being.
"It is such a shame that certain employers look ahead to the end of the pandemic as the opportunity to force employees back into long commutes and rigid office schedules," she said. "People are not burned out from working from home — they are burned out by the pandemic."
Walker believes the majority of people who are given a choice will never want to return to the daily grind of a commute, as they have seen what getting those two hours back in their day means for their overall quality of life. And yet, many will happily put up with a commute on those days they choose to go in — just so it's not a daily necessity.
Fuze's leadership has explicitly stated that no employee must return to the office full-time, and yet it acknowledges that many employees will choose to spend some time there. "A small minority of employees, like myself, have moved outside of a commutable distance, so when we do go in, it will be on a more limited basis to cut down on the stress of commuting long distances," said Walker. "But I am still excited to get down to Boston once a month."
The desire of employees to cut back on, if not completely eliminate, their commutes has given rise to concepts like Daybase, a provider of workspaces, launched this year, that bills itself as a third option between the workplace and the home office.
Founded by former WeWork executives, Daybase's model for the hybrid workplace is centered around professional-grade, on-demand work locations built close to commuters' homes, presenting a solution to issues around commuting, working from home and the ongoing reluctance to return to a 9-to-5 office life.
"People are not as concerned about whether their company is doing what's right in terms of [Covid-19] protocols — most are concerned about what other humans around them, during their commute and in the workplace, have done, and being around unvaccinated coworkers and potentially bringing [the delta variant] home to their children," said Daybase's CEO Joel Steinhaus, formerly the head of strategic initiatives at WeWork.
Citing a study from the National Association for Business Economics, Daybase pointed out that just 11% of businesses plan to return to their pre-pandemic work arrangements.
As the daily commute increasingly looks like a thing of the past, more workers will seek out solutions for, as Steinhaus puts it, "the new way we live and work."
Quotes of the week
"They're savvy evaluators, and these groups will continue to reward companies that align with their values and punish those that don't."

—Chelsea MacDonald, senior vp of operations at Ada, a Toronto-based CX firm, speaking on how Gen-Z is handling the generational workforce divide.
"Our tool allows for every business to personalize the experience, to pick the rules that say, 'this is what safety and access mean for me — if you meet these rules, you can come in.'"

—Ashley John Heather, co-founder and president/COO of health compliancy platform Cleared4, who has been developing software and marketing solutions for more than 25 years.
"Cyber criminals have been taking advantage of this abrupt shift to remote work and exploiting the security gaps caused by the transition."

— Dotdash's CTO Nabil Ahmad in a presentation during the Digiday Publishing Summit on the growing cyber threat to publishers, newsrooms and their remote employees.
By the numbers
47% of 1,000 remote workers surveyed in the U.S. say they have anxiety as a result of hybrid setups, where some colleagues are returning to the office while others elect to remain working remotely.
[Source of data: Breeze report.]

Only 42% of 1,000 U.K. employees who work from home do so from a home office, while 21% work from the kitchen or dining room, 19% from their lounge and 17% their bedroom.
[Source of data: Fellowes Brands' The Importance of Workspace Satisfaction report.]

81% of 2,200 people who travelled regularly for work before the pandemic, are more concerned about the delta variant than non-business travelers.
[Source of data: Morning Consult survey.]
What else we've covered
Now that the U.S.'s Federal Trade Commission has vowed to get tough on enforcement against mobile health apps with an old rule governing the privacy and security of health data, some legal and privacy experts, reports Digiday's privacy, data and platforms reporter Kate Kaye, are siding with tech businesses, saying it's a convoluted approach that already is causing confusion.
This newsletter is edited by Jessica Davies, managing editor, Future of Work.
https://digiday.com/?p=427569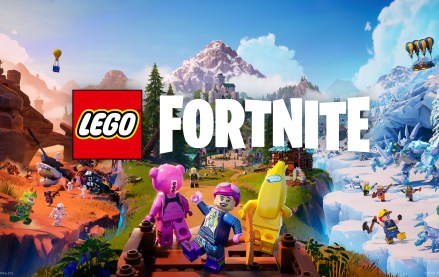 December 7, 2023 • 4 min read
The game worlds of "Lego Fortnite" are 20 times the size of the digital environment of "Fortnite: Battle Royale" — and they're built completely out of virtual Lego bricks, making the entire experience a showcase of the Lego brand.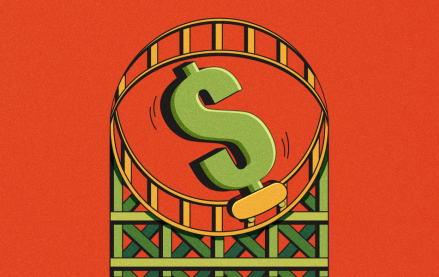 December 7, 2023 • 5 min read
In this week's Digiday+ Research Briefing, we examine the challenges facing programmatic advertising, how publishers, brands and retailers are giving up on X, and how publishers and brands are rapidly increasing their use of AI, as seen in recent data from Digiday+ Research.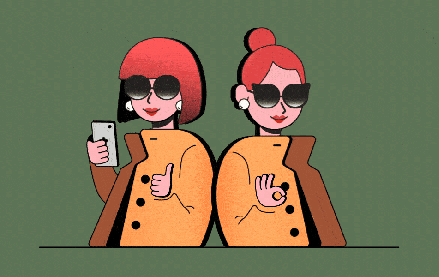 December 7, 2023 • 4 min read
The creator economy is on its way to becoming more like the programmatic market than many advertisers realize.